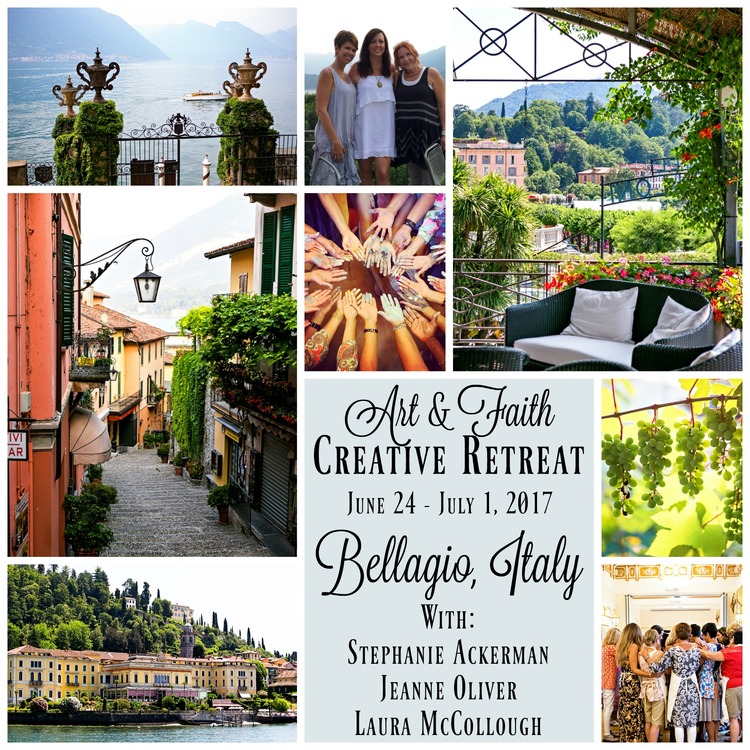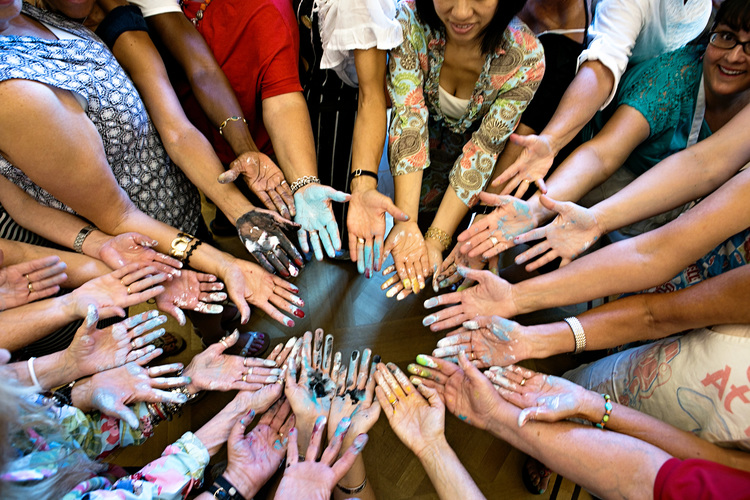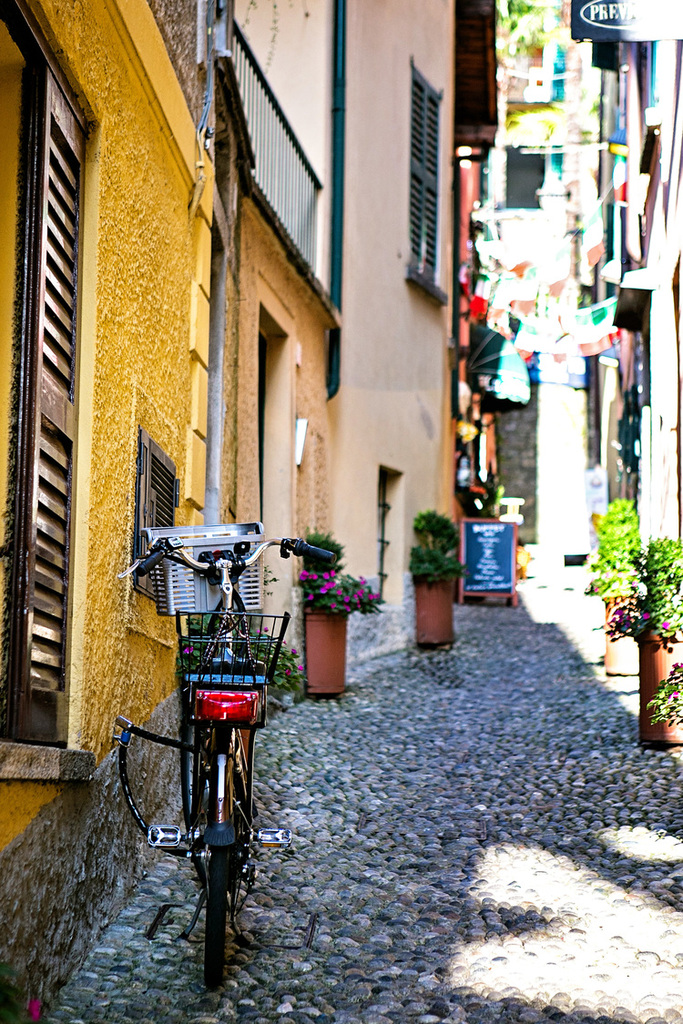 Cobblestone walkways, candlelight dinners with pasta that melts in your mouth, hikes to castle ruins with Lake Como and the prealps as your backdrop, dips in the pool, rides around Lake Como in a vintage motor boat, the smell of Jasmine as you walk throughout the village, the best espresso of your life as you take a break in the afternoon and watch the locals, late afternoon showers that cool the village down and the breeze blows through your apartment window and evenings of good food, laughter and wine glasses raised high.  Did I mention we make art too! Bellagio, Italy is truly one of my favorite places on earth because it is slow and inviting, the village embraces you like no place I have ever been, the beauty is hard to even wrap your head and heart around and your whole pace comes to a halt as you just enjoy the simplest and most beautiful parts of life.  To come to Bellagio, Italy and to explore and create is one of the greatest gifts I have ever given myself.  I know that if you give yourself the gift of Italy that you will feel the same way…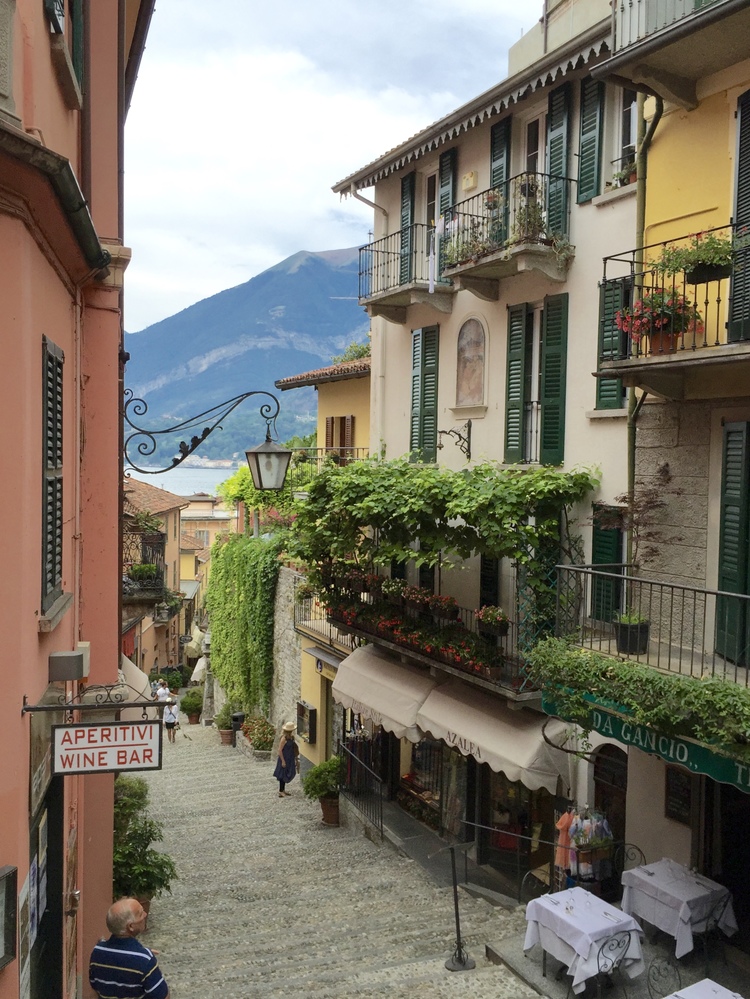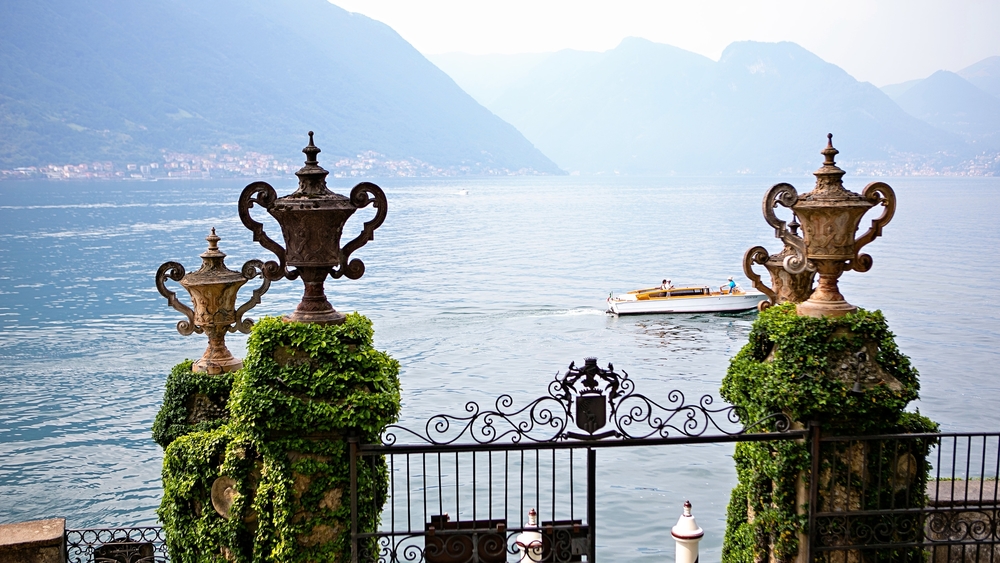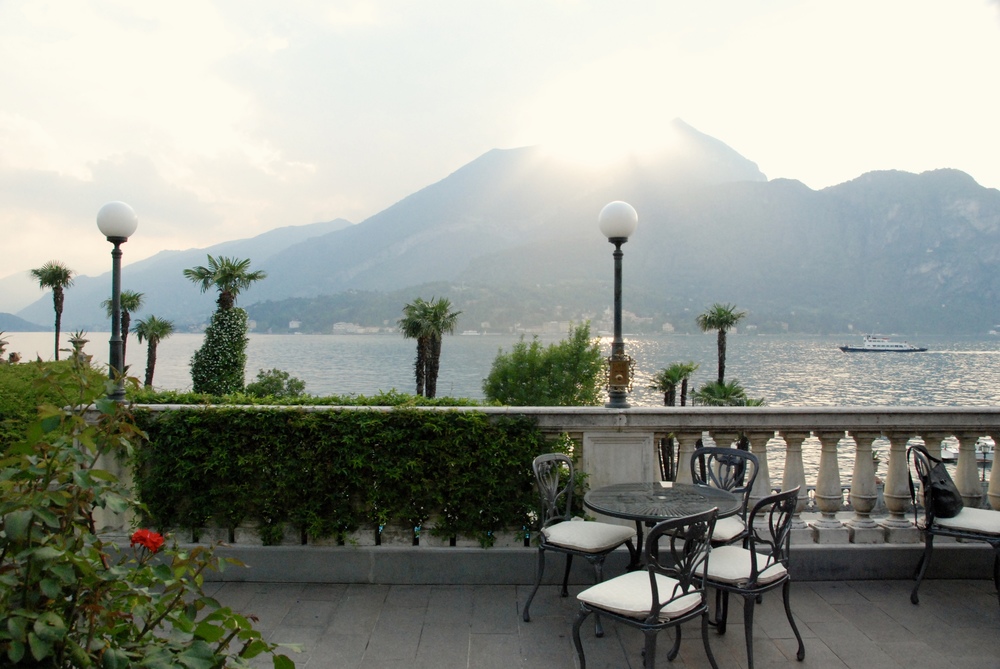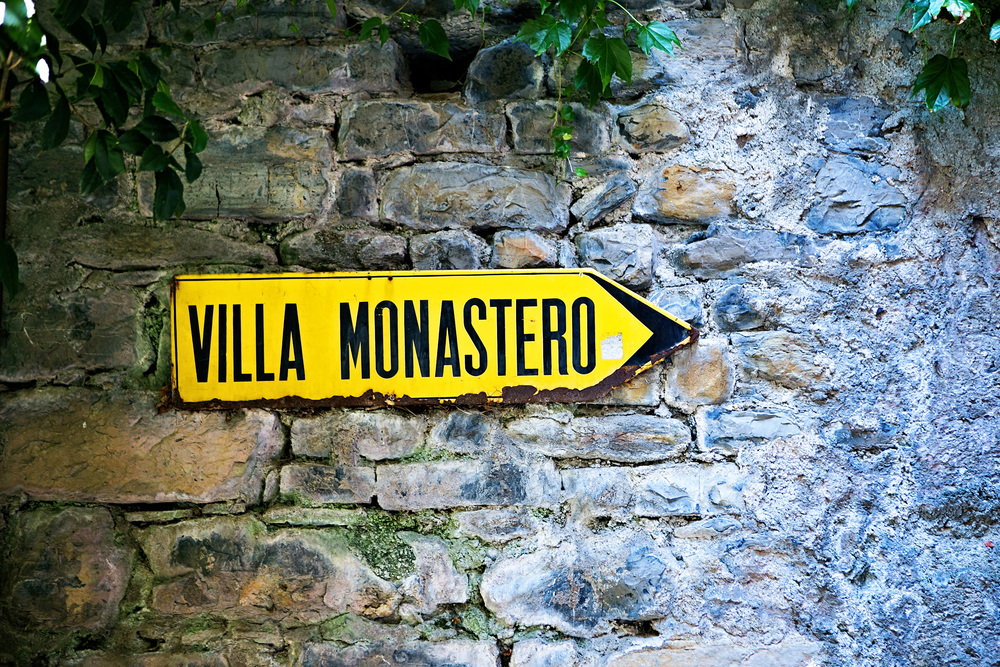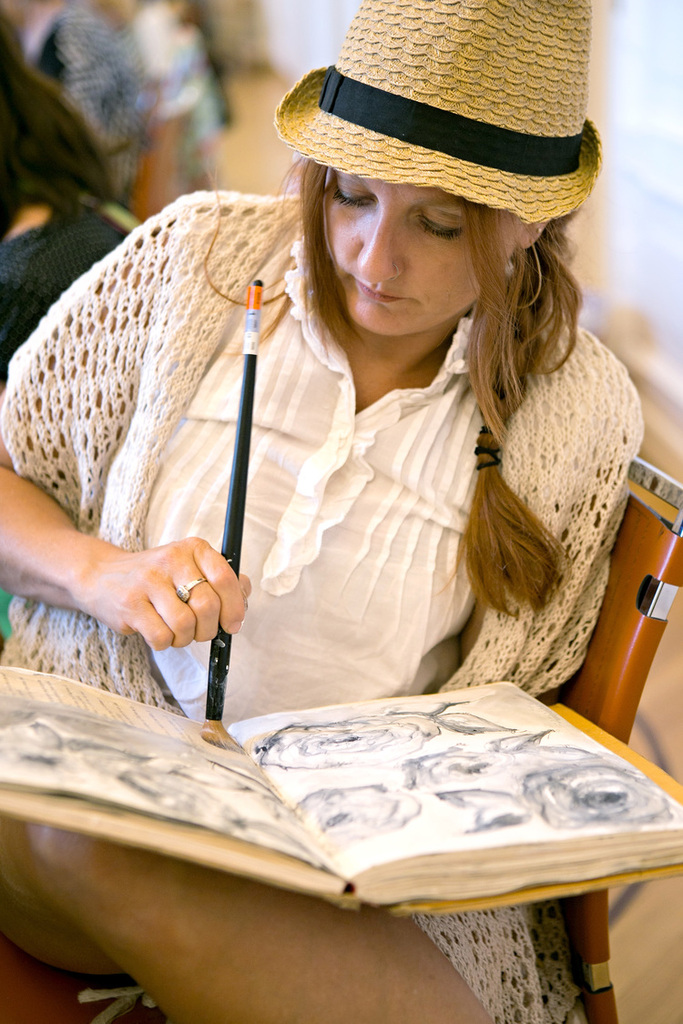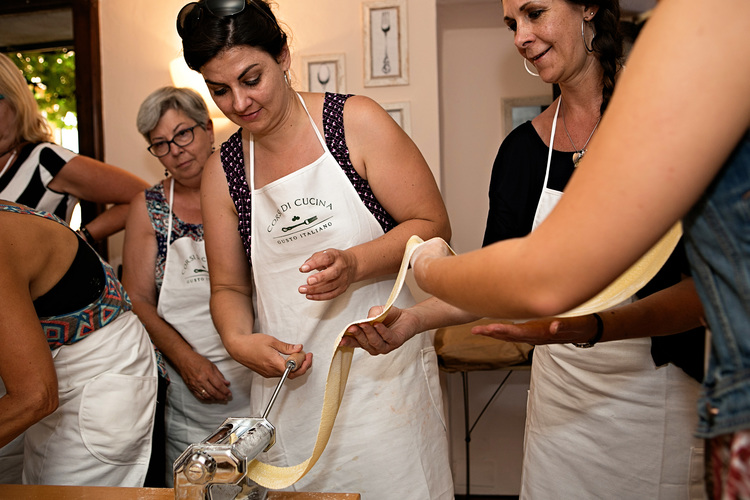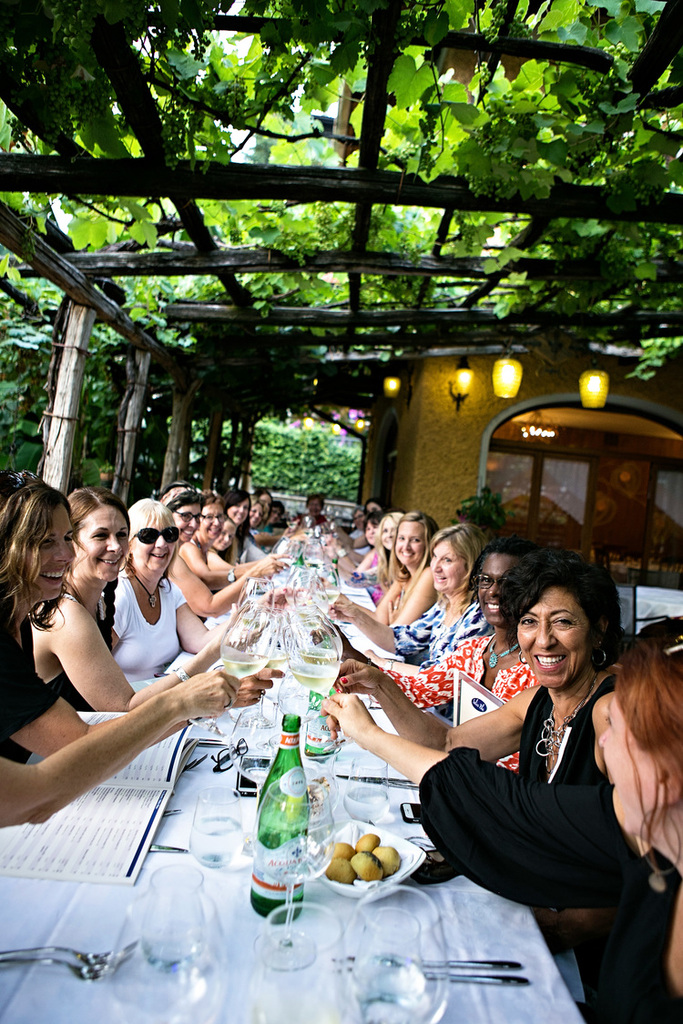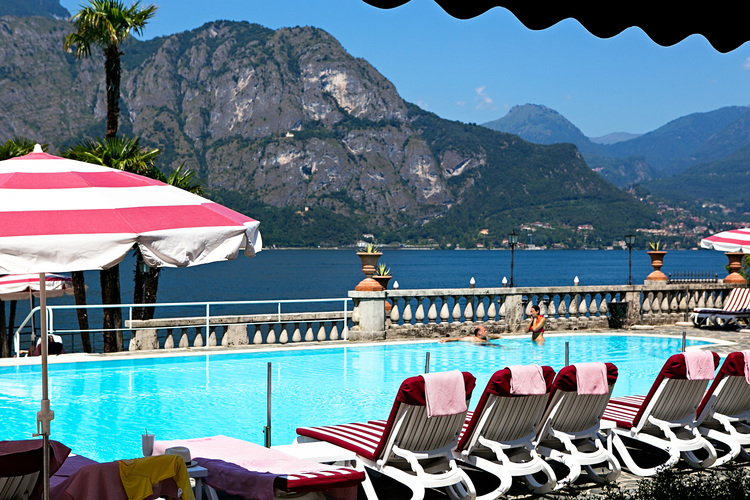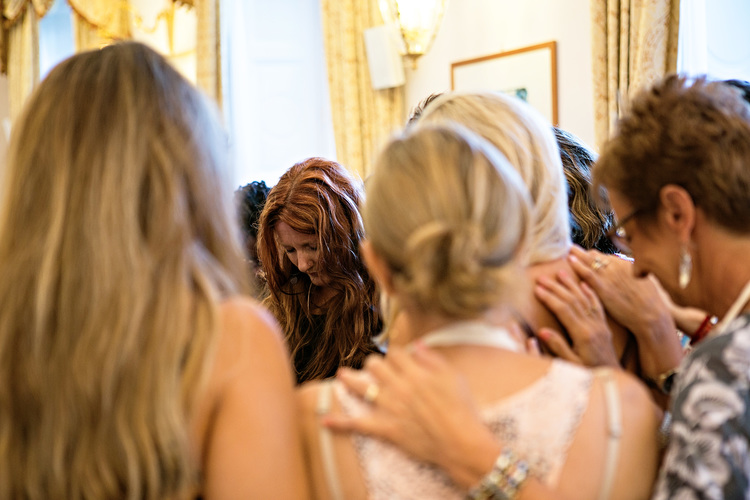 It is my honor to have been invited back by Laura McCollough to teach again (this will be my fourth time) at her truly luxury Art & Faith Creative Retreat.  This year my good friend Stephanie Ackerman and I will be back together to teach art when we are not off exploring Bellagio and the surrounding villages.
Come and hear some of the details…
REGISTRATION IS OPEN FOR THE JUNE 24 – JULY 1ST, 2017 ART & FAITH CREATIVE RETREAT!
Price for the 7 Nights Art & Faith Creative Retreat – $3,499**
Here is a preview of what the Creative Retreat will include:
– 7 nights Accommodations at the Grand Hotel Villa Serbelloni's Apartments or La Limonera's Apartments
– Opening Reception overlooking gorgeous Lake Como
– Tour of Bellagio with a local tour guide who has a passion for her lake
– 5 Classes in the beautiful event room at the GHVS
– Exploring Lake Como on a private boat with a lakeside lunch included
– Tours of the most famous Villa on the lake where many movies have been filmed
– Day trip on the lake (this day trip changes each time but could be a beautiful monastery, castle or villa)
– Cooking Class w/ hands on instruction& a beautiful meal YOU made (or outdoor activity for those who don't want to cook)
– 5 Lunches in different locations around the lake are included
– 5 Dinners in beautiful settings
– Grand Finale evening full of surprises
– Transfer to and from MXP airport is included on a luxury private bus
– Taxi's and/or Ferry's to and from dinners and excursions
– Hotel and room taxes included
– Classes and art time in the beautiful event room with a view of Lake Como
– Wonderful products from our SPONSORS
– Free Make-n-Take
– Amazing SURPRISES I can't reveal yet…but they are AWESOME!
– Plus time to relax by the pool, or stroll the cobblestone streets
– Live music in the music room each night
– And…an unforgettable experience in Italy you will treasure forever!!
PLEASE NOTE:  I can only take 20 ladies on this Creative Retreat so the spots will fill up fast!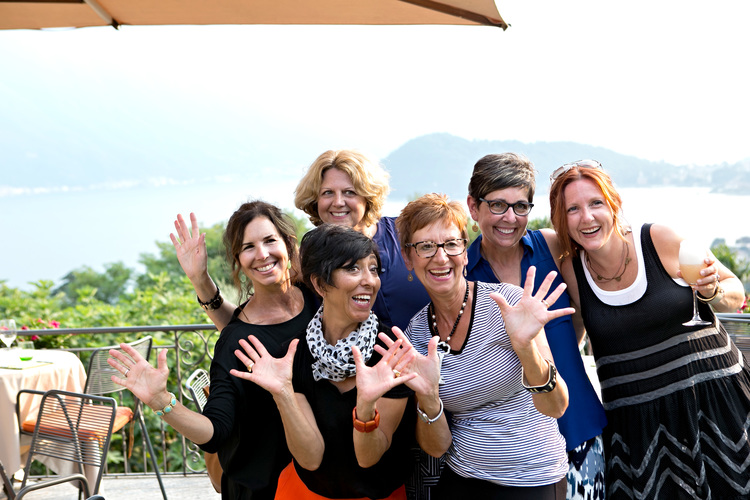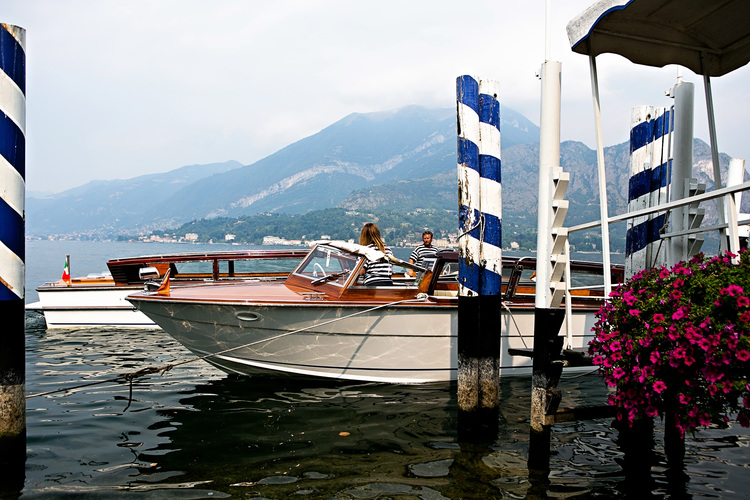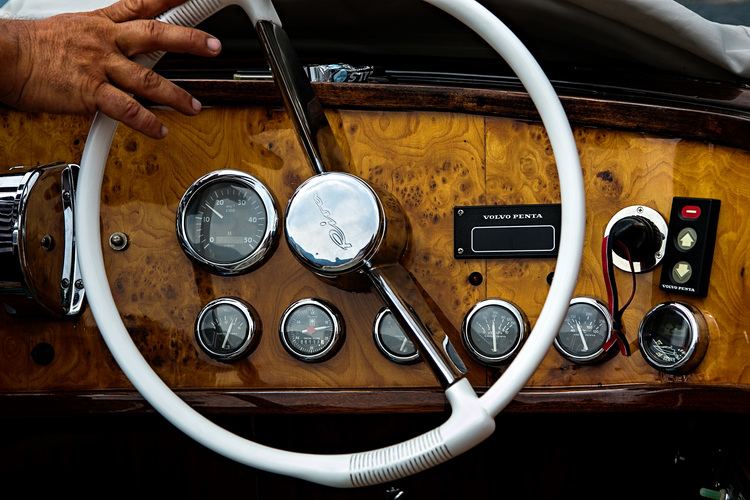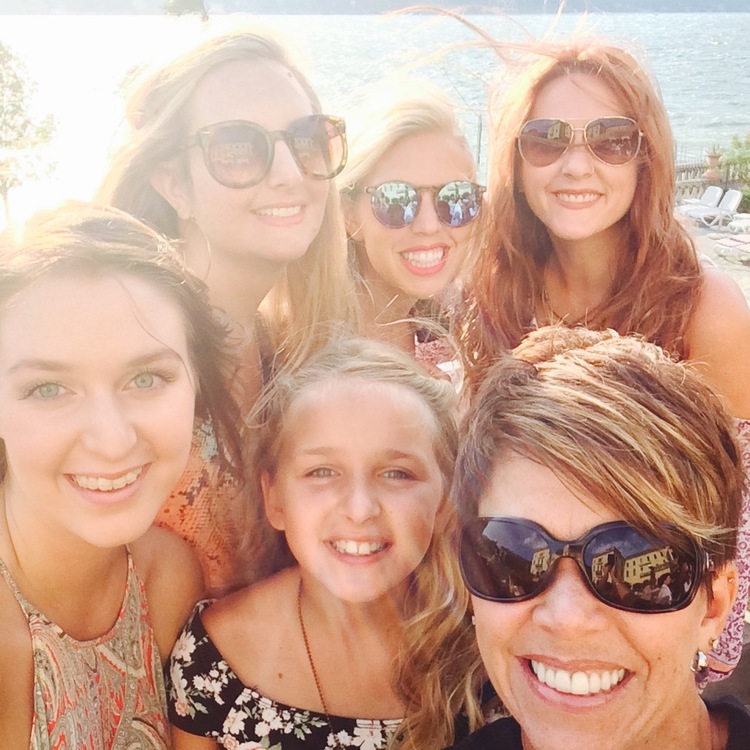 DETAILS ON PRICING:
**Tuition does not include airfare.
*The $600 Deposit is Non-refundable and needs to be paid for each person attending the week long event.  After you pay the deposit, you will receive an email with the contract to look over, sign and send back.  This contract will need to be signed and returned for each person attending the retreat.  Then we can set up a payment plan that works best for you, either monthly, quarterly or full payment.
For those asking about the price to bring a spouse or friend who would not be taking any classes, here is the information: The weeklong retreat is a balance between excursions around the lake, enjoying beautiful meals together in different locations, some fun surprises and time in the classroom.  Therefore, the price for the weeklong event includes all the above for everyone joining us and the discount would only be for the classes they are not attending.  That discount will be $400 and will be deducted from the payment plan.
ACCOMMODATIONS:  If you are bringing a family member or going with a friend, please email me their names so I know who is coming together.  The apartments (and pricing) are based on 2 people per apartment. For those interested in private accommodations or would like an upgrade to a lake view room, please email me for those options.  If you would like to share 3 or 4 to an apartment there are a few large apartments that I can reserve, so please let me know that as soon as possible.  (There is a slight discount for this option as well).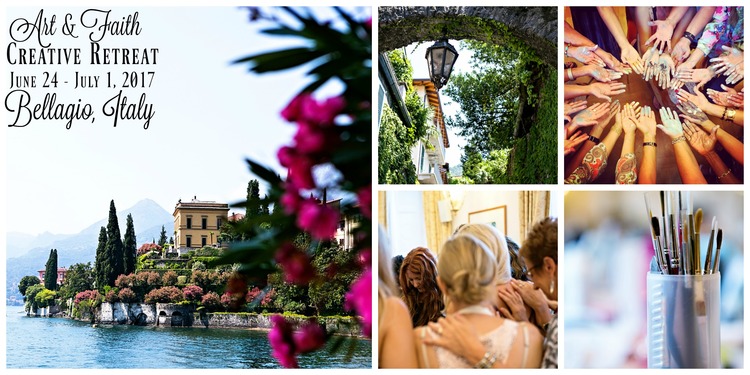 To read more or to register click HERE.