---
If you are looking for direction with your next idea, a kick in the pants to start or to have fresh inspiration breathed into your current business I hope you will join me for a workshop that is all about connecting with your gifts, building your brand, launching it out into the world and nurturing what you have created.
all the details
This is Weekend TWO | September 5th-8th, 2019
---
---
*Your Creatively Made Life
-How do you want your life to look and feel?
-Your business based upon your gifts, passions and calling
-Balancing home and business
-Protecting what matters
*Building Your Brand
-Your product and how to set yourself apart/tell your story
-What is your why?
-Who is your customer?
-Websites + your online presence
-Pricing + staying competitive
-Manufacturing hard + soft goods
-Cohesive branding
-What can you offer the world for free?
*Launching Product/Services
-Timing
-Be all in
-Bring people to you
-Connecting with your customers
-Marketing + promoting your business
-SEO, advanced marketing and analytics
-Celebrate
*Sustain, Diversify and Grow Your Business
-Do you want to grow deep or wide?
-Creating a long-term plan
-Staying motivated
-Collaborations | you can't do this alone
-Retreats, markets, online courses
-Getting published
-Managing employees
-What is next
REGISTER NOW
---
---
-Opening night cocktail party with live music
-Three days of business training with Jeanne Oliver
-Wine tasting and small plates
-A beautiful group dinner
-Time each day to brainstorm and strategize with other creatives
-Workbook and resources
-Closing party in the garden with appetizers and cocktails
*Lodging is not included but recommendations are available upon request.
REGISTER NOW
---
5:00-7:00pm Opening night cocktails and appetizers with live music at the Oliver home.
This will be the perfect time to meet the other men and women attending the workshop.
The extra time we have created throughout the workshop is intentional with the heart that you leave with community.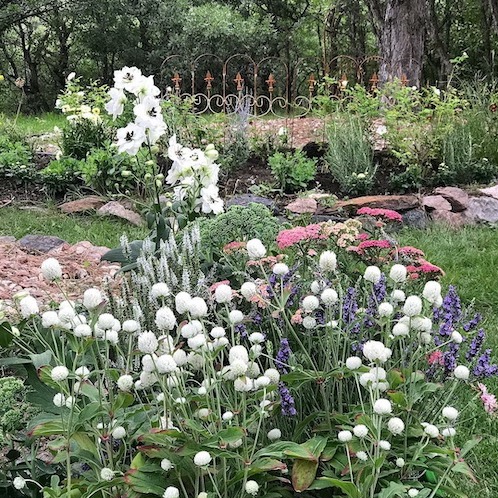 REGISTER NOW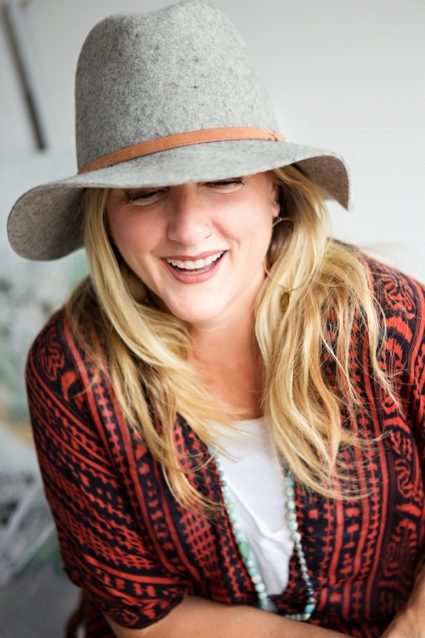 Building a Creatively Made Business Live Workshop
Castle Rock, CO | September 5th- September 8th, 2019
Everything your business needs is everything you have always been!
Gathering other small business owners together to create community, clarify their message and leave with a plan has been one of the highlights of my life. The women, the businesses, the dreams, the struggles, the connections and how they left ON FIRE! I have watched them each show up in their businesses in powerful ways since the workshops and we are ready to open registration for our next one.
Will you join us? Registration is now open.
I know how hard business owners work so I like to mix a little work with play. If you are looking for direction with your next idea, a kick in the pants to start or to have fresh inspiration breathed into your current business I hope you will join me for a workshop that is all about connecting with your gifts, building your brand, launching it out into the world and nurturing what you have created.
Let's talk business this September 2019 at Jeanne Oliver's home, land and studio in Castle Rock, CO.
---
---
REGISTER NOW
Building a Creatively Made Business Live Workshop
Castle Rock, CO | September 5th- September 8th, 2019
We have built our creative business over the past 11 years. We started with a small Etsy shop, manufactured our own soft goods for many years, created and manage an online creative network with art + lifestyle workshops with over 38,000 members, sell original art + prints, a keynote speaker at large business and women's workshops around the US, teach live art workshops in the US and abroad, collaborate with artists from all over the world and my first book, The Painted Art Journal, through North Light books was a best seller.
My journey has been a journey of second chances and not waiting one more day to live the creative life I was made to live. I truly designed the life I wanted to live and you can too!
As a business consultant the past four years I have been able to help other creatives get their ideas off the ground, fine-tune an existing business or coach how to take their business to the next level.
With our whole heart, we believe that when we gather together and give ourselves the gift of community, focus and a plan that everything changes. Gather with us!
---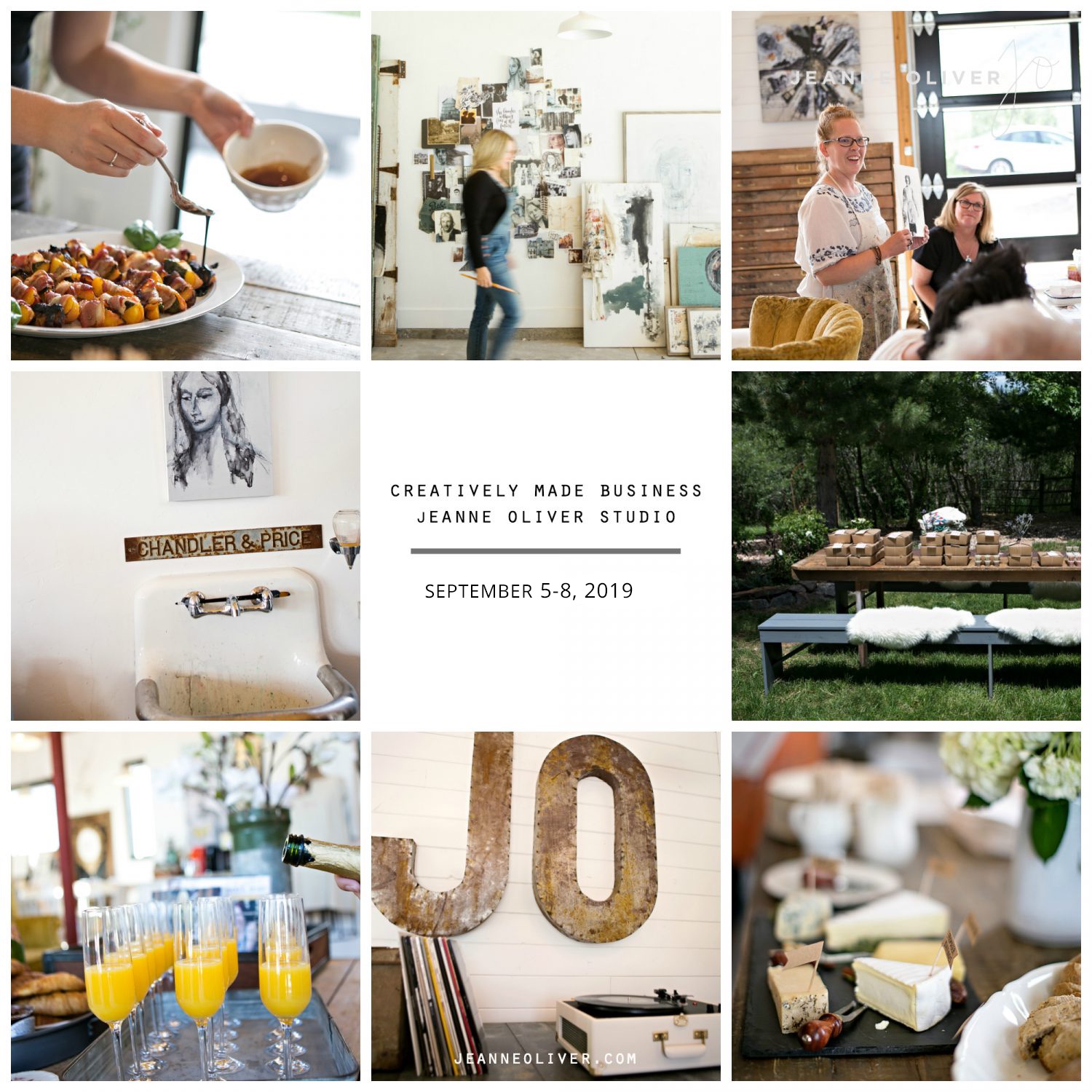 ---
Sheila Rumney
Creative Business Owner
Jeanne's workshop was filled with rich content to help you in your creative business, whether you are just starting out or already own a business. From business startup, to website design, marketing tips, and even her guidance in valuing your products and services. Her heart is in helping others create the business of their dreams and giving you the steps on how to do that. The live workshop gathered other like individuals in her beautiful home studio, where we shared our hearts, dreams and fears. By coming together and learning, we walked away with valuable connections as we all start building the business and life of our dreams.
Andrea Chebeleu
Creative Business Owner
Spending time with Jeanne discussing my business encouraged and empowered me to continue on the path I'd already started. Having an established business of 18 years I came to Jeanne with questions like "how do I get it all done" and "am I on the right path?" Well prepared and organized, Jeanne asked the right questions to help me get crystal clear on why I am in business doing what I do. She got me thinking about the "why" and focusing my energy more efficiently. She followed up each session with a bullet point synopsis that became my action plan checklist. After 2 sessions with her, I've implemented ideas that have focused my time and brought more joy into running my business. Jeanne's inspiring personal story still plays back in my mind when I am tempted to worry about a big decision. She walks the walk and I am so blessed to have spent time walking alongside her.
Cherie Wilson
Creative Business Owner
When I attended Jeanne Oliver's Creatively Made Business workshop, I wasn't sure what to expect, honestly. Even though I have been fortunate to have had great mentorship in my art and in business, I knew and respected Jeanne and I wanted to learn more from her. I can tell you that I loved every minute and sure none of us wanted to leave at the end! Jeannes comprehensive information for today's Creative Businesswoman is straightforward and honest and is delivered in her very most nurturing spaces: her beautiful studio and home. My personal favorites from the entire experience are the fantastic workbook and Q and A time, the interaction with other creatives, and the general sense of Love and encouragement that you get from being at the Oliver's. Such a great atmosphere for learning and sharing and also for just being human and allowing our dreaming and growing as business entrepreneurs to take flight. I highly recommend Jeanne's Creatively Made Business workshop to anyone who wants to simply take a peek into their dreams and find the courage to begin, or has traveled a little down the road and would like to give that dream more realistic vision and life in the days to come.
Cathy Penton
Creative Business Owner
I have had a small business for 17 years now. In May of 2015, I was very sick after having an infection in my brain and I didn't work at all for over a year. It was so very hard but I knew I needed to do something about it as creating was so much a part of me. One day in my Facebook feed Jeanne talked about how she was doing business consulting and it was like it was meant for me. A kickstart. I had admired Jeanne and her drive and creative spirit so what did I really have to lose? It was just what I needed. For me, it helped on so many levels from talking about my goals and dreams to making to-do lists, to having a creative sounding board to listen to my ideas and help me make them happen. She helped me to believe in me again which is pretty wonderful.
Donna Martin
Creative Business Owner
I have been participating in business consulting sessions with Jeanne for a couple of months now. I truly believe it has been one of the best decisions I could have ever made for moving my business forward. Jeanne has so many good and practical ideas, tailored for your particular business. She also takes the time to teach you how to implement these ideas in new and innovative ways. She has a heart for encouraging people to follow their dreams and after meeting with her, I believe I can do this. My time with her has been invaluable. I would whole-heartedly encourage anyone with a dream and a willingness to work hard to meet with Jeanne to move their business to the next level. You will not be disappointed
---
Thank you for the honor of standing beside you as you nurture your creative life! If you have any questions please Contact Us.
Payment plans are also available upon purchase. Please choose upon checkout.
*This workshop is not refundable. You are able to transfer this workshop to another person or if there is a waitlist we will connect you with the next person on the list.
---