Creative people have so many areas of their lives where they walk out their creativity. Some of you are gardeners, cooks, sweet gatherers of people, painters, and sculptures. The list could go on and on. One of the strongest members of our creative team is Noelle Mena. She has worked beside us for almost two years now and her impact on our network is priceless. So, in the day she builds and designs and when she is off the clock she pours herself into art. Through acrylics, inks, portraits or abstracts she shows up each night into the wee hours of the morning to create beauty. She does this for herself and her own wellbeing. She has no other choice but to create. It was during one of those late night creatings that I saw what she was exploring and creating and knew it would be for you too.
Join me in welcoming Noelle Mena to our creative community! Tomorrow is the last day of Early Bird Pricing for  The Art of Alcohol Ink! The Course Community is open for you to ask any questions.
Early registration ends tomorrow for The Art of Alcohol Ink with Noelle Mena.  4+ hours of course content, lifetime* access and an early registration price of $32. The price will change to $48 on September 17th @ 10 pm MST and the course will go live on October 17th, 2018.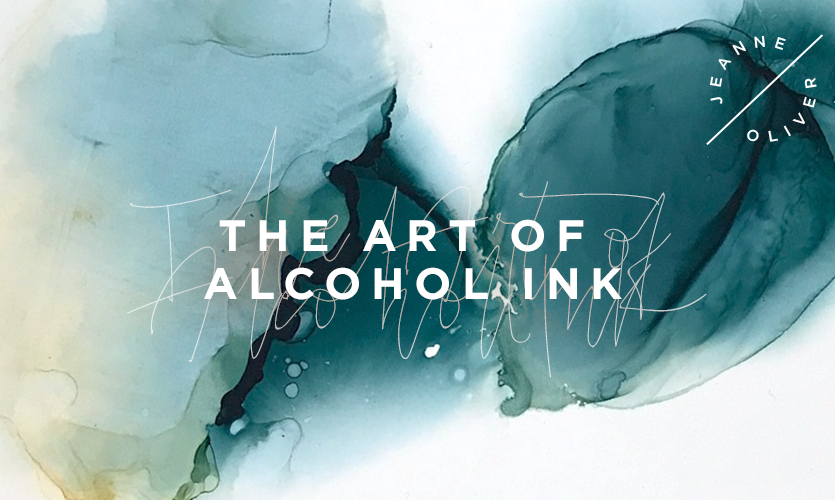 From Noelle Mena…
Open the door to the art of alcohol ink. Be free from old limitations. Discover new tools and techniques that will inspire you to create. Modern to Organic, Fine Art to Art Journal. Uncover your flow for this captivating and versatile ink.
You might have seen in years gone by that colors and technique were limited with alcohol inks, we will crush that memory and your eyes will be wide open to the possibilities of what you can now create.
Explore limitless colors by creating your own palette. Integrate new substrates, new tools, along with mixatives, metallics, and solutions. We will play through air, lift, resist and texture. Extend your work through mixed media. Learn to influence your art with the unique medium of alcohol ink.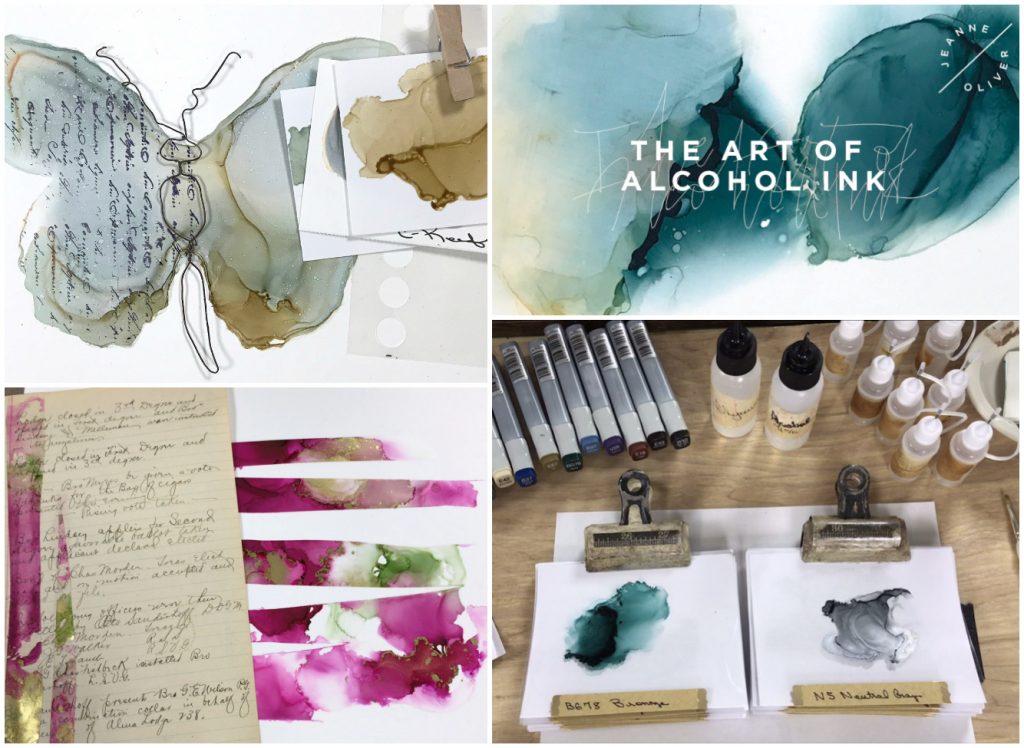 Come and Watch The Course Trailer
To read more or to register for this course please click HERE.
If you have any questions about the course please contact here at https://jeanneoliver.com/contact
See you in class!

If this is your first course with us or you are a longtime member we want to share how easy it is to find out more, register, see the supply list and share with your friends.
1. Come and read all about the new course HERE.
2. If you think your friends would love this course we would be beyond honored to have you share the promo video. We have included all of the social media links under the video to make it easy. You can also directly share the course page. You do not have to be a member of this site to see what we have to offer!  LOVE THIS!
3. We also have over 100 other courses and to see what we are offering you can go directly to jeanneoliver.com and then click on courses.
4. All of our courses are pre-recorded so you can watch at your convenience. The best part is that you have lifetime* access.
5. If you have any questions about the course please contact here at https://jeanneoliver.com/contact
*As long as we manage the creative network