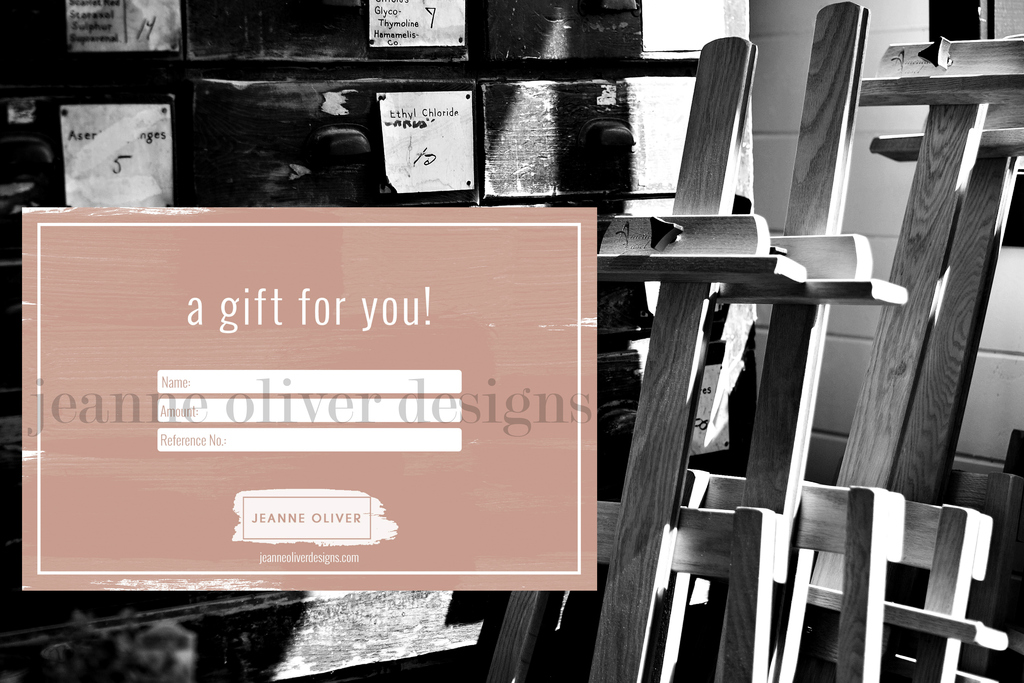 If you are looking for the gift that will truly impact 2017 for someone that you love then I have the perfect gift for you!
We are offering our gift certificates that can be applied to one of our 78 online courses, private art instruction, business consulting, online shop and even one of our upcoming workshops in our studio!
We have tried to make it easy for you but if you want an amount not shown please email us at contact@jeanneoliverdesigns.com and we will create something special just for you.
To purchase a gift certificate for yourself or for a friend click HERE.  We will email you the printable gift certificate within 24 hours.

If you have been wanting to create in person I have three opportunities coming up:
Coming together and creating one on one with other artists is one of my favorite things. I have three children at home and my heart is to be with them so it is only the most special studios and opportunities that bring me away from my own studio.
In person I am able to connect in a whole different way than online and we are able to work one on one on your art and even where you want your art to go. The intimacy that a live workshop offers is priceless to me and I hear that back from other artists also. It is always a growth experience for each artist teaching and the artists gathering together.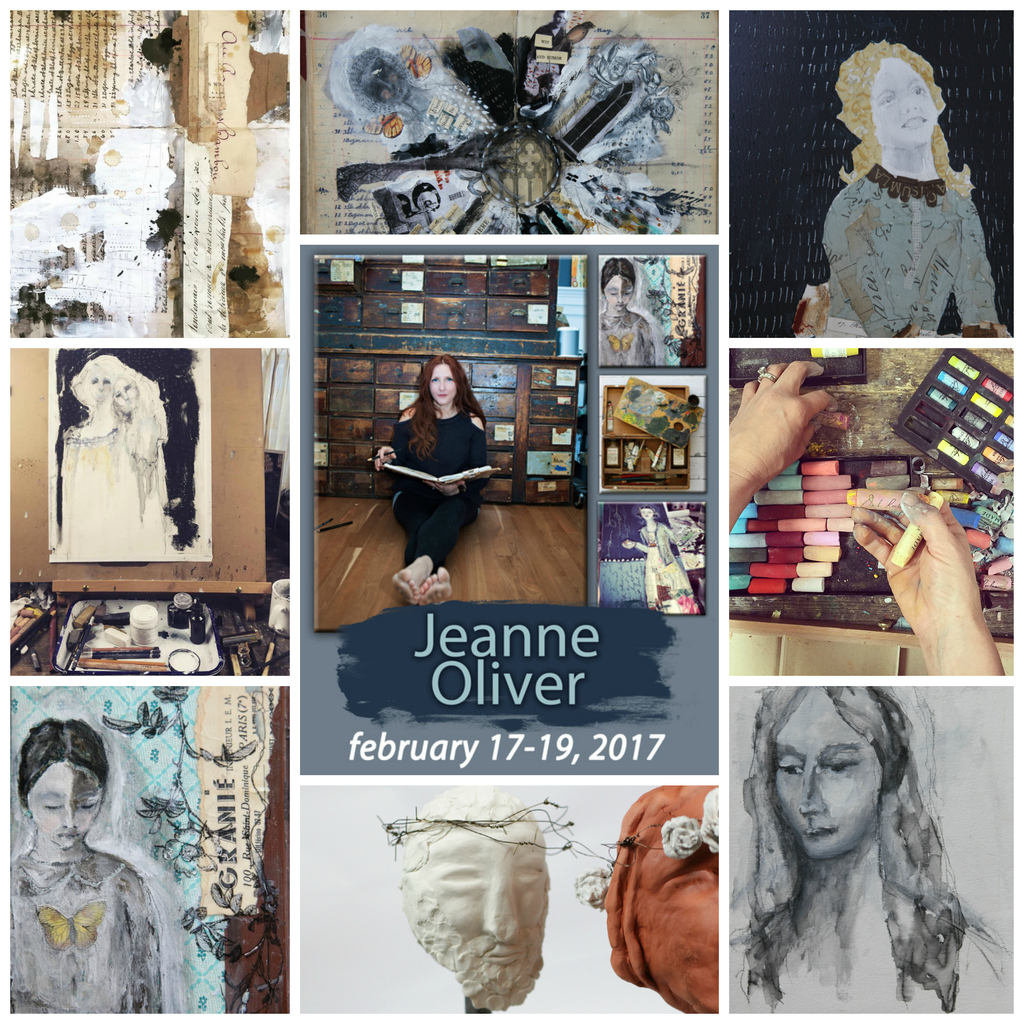 #1. This coming February I will be traveling to North Carolina to teach at the Donna Downey Studios! This is such a treat for me to be at Donna's studio but to also be teaching along the East Coast! I know I get asked often to make my way to the East Coast so I hope this makes many of you happy!
THREE DAYS of us sketching, laughing, connecting, sculpting and going away filled up and ready to take what we have learned and discovered about ourselves and investing it into our own work. I love this part of live workshops!  I just walk away filled up and inspired in my own creativity! I hope you join me!
You can make payments (hello!) and start your 2017 with a creative gift for yourself!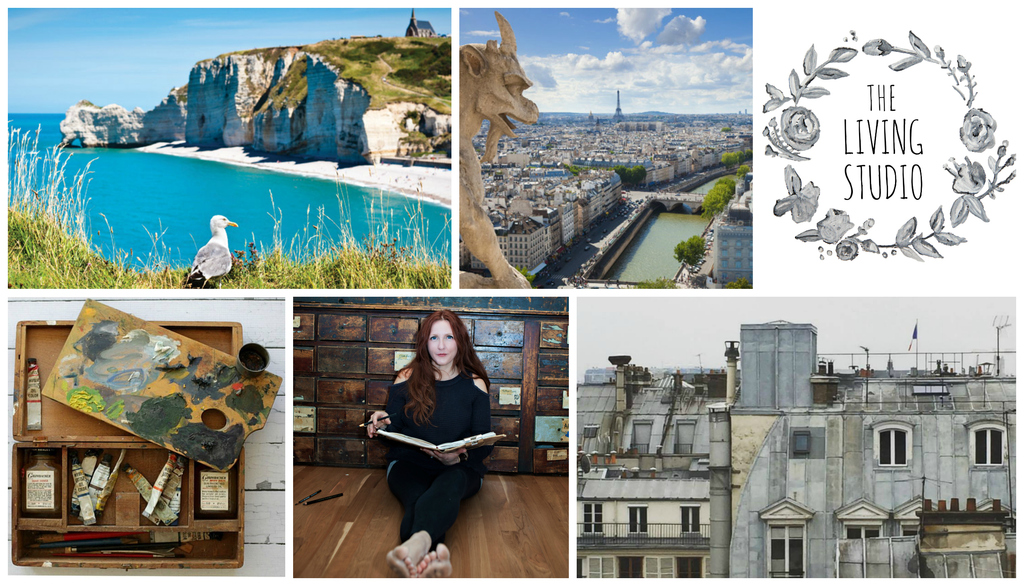 #2. Ever since I have been a little girl I have been a lover of history, architecture, art and I have ALWAYS known…I would travel. I am greatly driven by my desire to learn, explore and to discover more of this world. My family makes choices all of the time that will make it possible for us to travel more and to have less of other things. We want to collect adventures and memories and not just things.  For all of you lovers of adventure, history, art and travel…this is for you! Join me in April 2017 for The Living Studio Along The Seine!   Imagine exploring and creating in France!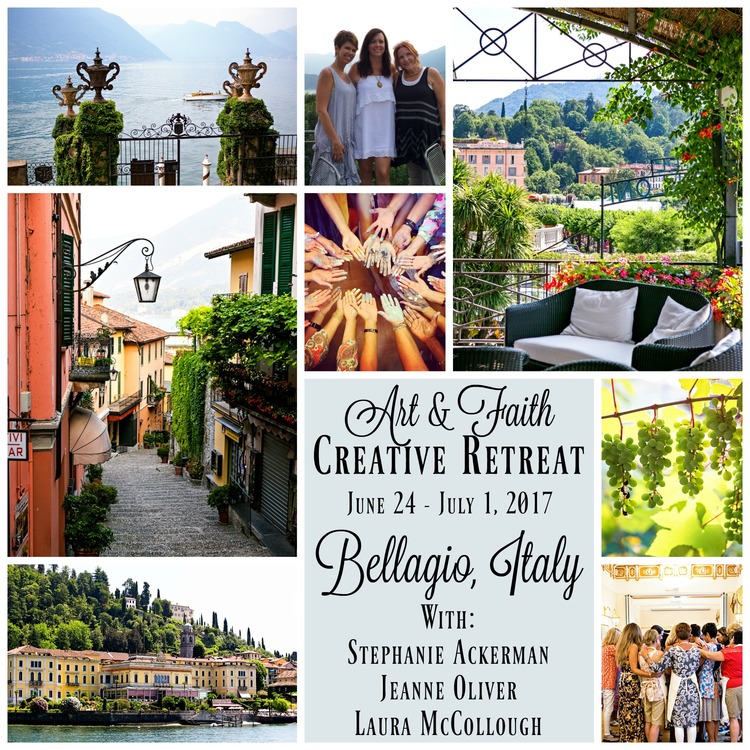 #3. Cobblestone walkways, candlelight dinners with pasta that melts in your mouth, hikes to castle ruins with Lake Como and the prealps as your backdrop, dips in the pool, rides around Lake Como in a vintage motor boat, the smell of Jasmine as you walk throughout the village, the best espresso of your life as you take a break in the afternoon and watch the locals, late afternoon showers that cool the village down and the breeze blows through your apartment window and evenings of good food, laughter and wine glasses raised high.  Did I mention we make art too! Bellagio, Italy is truly one of my favorite places on earth because it is slow and inviting, the village embraces you like no place I have ever been, the beauty is hard to even wrap your head and heart around and your whole pace comes to a halt as you just enjoy the simplest and most beautiful parts of life.  To come to Bellagio, Italy and to explore and create is one of the greatest gifts I have ever given myself.  I know that if you give yourself the gift of Italy that you will feel the same wa
It is my honor to have been invited back by Laura McCollough to teach again (this will be my fourth time) at her truly luxury Art & Faith Creative Retreat.  This year my good friend Stephanie Ackerman and I will be back together to teach art when we are not off exploring Bellagio and the surrounding villages.
Come and hear some of the details.  REGISTRATION IS OPEN FOR THE JUNE 24 – JULY 1ST, 2017 ART & FAITH CREATIVE RETREAT!
Whether online or in person I look forward to creating along side you in 2017!