This month we offered another free art lesson and it was for Image Transfers with Erin Faith Allen from the course Expressive Ancestor Portraits with Erin Faith Allen.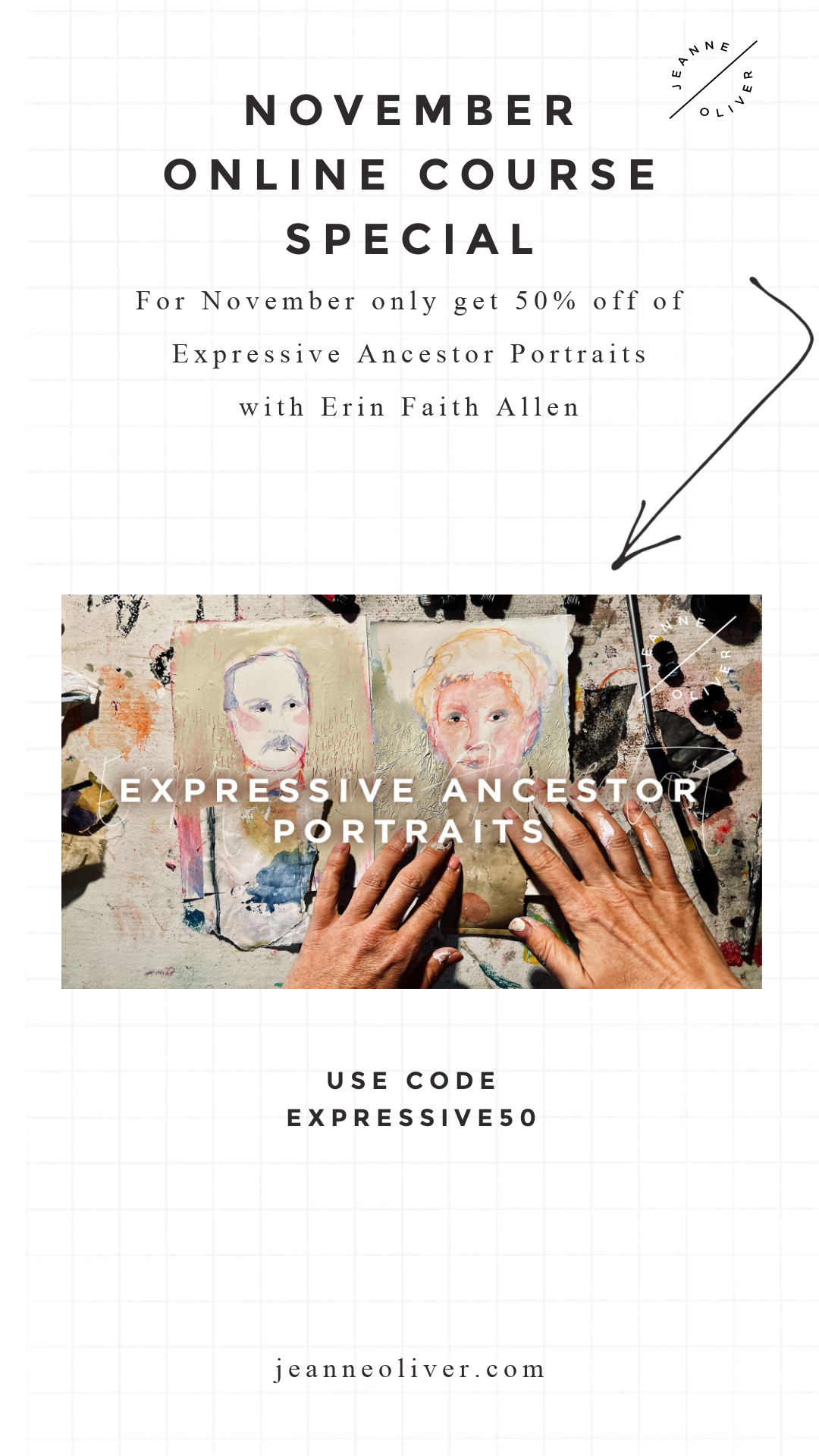 For the month of November, you can get Expressive Ancestor Portraits for 50% off with the code EXPRESSIVE50 at checkout.
Join artist and historian Erin Faith Allen for the life-changing experience of vividly storytelling the people who roam in your bones.
You will explore evocative characters of your lineage through collage, expressive mixed media drawing and painting, mark-making, and stitching. Technique will blend with your curiosity as Erin guides you into new territory deep within your own history.
Techniques Taught in this Course
Expressive drawing techniques
Image transfer with acrylic paint
Whimsical and quirky collage
Minimalistic and expressive portraiture
Creating and distressing your own ephemera
Water soluble materials to bring life to portraits
Stitching as a textural addition
To read more or register click HERE.