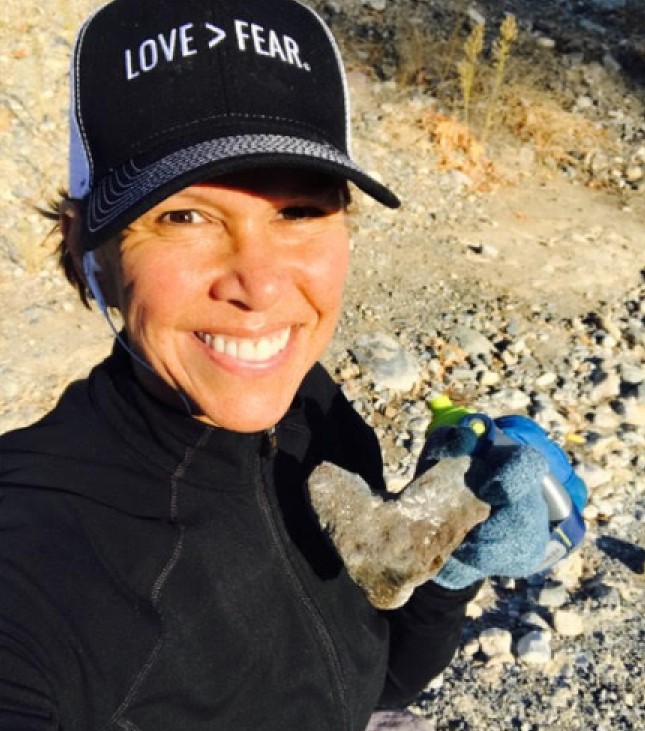 I am Stephanie Ackerman. Daughter, sister, wife, mother, neighbor, friend, maker.
I believe what God said, that we were made in His image, therefore, we were created to create.
Daily, I practice creating a life that reflects my dreams and living a life that defines my purpose creatively, relationally, spiritually and physically.
My hope is that through what I share, I will be able to teach, inspire, encourage and remind you of things you might have already known, just forgot to remember.
Stephanie Ackerman's Website
---
I'm a mixed media artist, instructor, author, speaker, and creativity mentor. I believe that our creative power enables us to make not just beautiful things, but also a beautiful and fulfilling life.
Because I know that a creative practice is often a curative path to your deepest truth and most authentic expression, I create art and courses to give you the tools to illuminate and amplify your creative genius in your art and in your life.
The Unstuck Artist
Instagram: @stephanielynnlee
Stephanie Lee's Website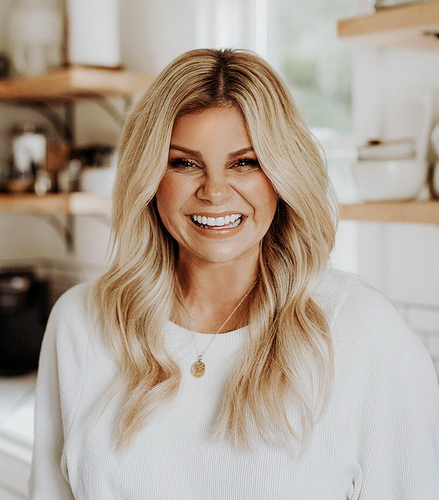 Arkansas native, Texas resident, and frequent world traveler—Meshali Mitchell is a portrait artist, lover of people, and a story teller. The quality of her work stands alone, known by its immersion in heart and soul. Over time, her childhood hobby for photography developed and eclipsed all other career interests. She now owns and operates Meshali Mitchell Photo, which is run out of her home but takes her all over the world. She is a creative image builder, confident in her style, and recognized for her ability to capture the true heart of a moment. This site houses her photographs and travels, displaying the very heartbeat of her art. Every human being has a story worth hearing and a story worth telling. Meshali's mission is to be a conduit for people to do just that.
Her true vision is for the one. It has been said that she honors people with her lens. In an unforeseen step of faith, the combination of a deep love for Christ, a heart for restoration, and an eye for creativity led her to purchase an 1886 Farmhouse in May of 2018. During this time, she began to document the restorative process, noticing how closely it paralleled her personal story of restoration–room by room, piece by piece. Soon after, she began to realize the house was all of our stories. Broken to beautiful. Beauty from ashes. Nothing too far beyond God's reach. This current project and movement "A House God is Building" is now being carried across the nation into hearts of people who desperately need to be reminded of the restorative, transforming power of Christ's love.
Even though she's residing in a big metroplex, Meshali clings tightly to her southern roots and her love for the simplicities of life. Arkansan turned Texan, she loves her dog Belle, good Tex Mex, Diet Coke, big front porches, and quality time with friends and family. Outdoor life energizes and refreshes during her busy schedule, so you'll find her traveling or out on the lakes during any free time. Hope you come and sit, find rest and stay a while + enjoy all that is going on at my website.
Instagram: @meshali
Meshali Mitchell's Website
---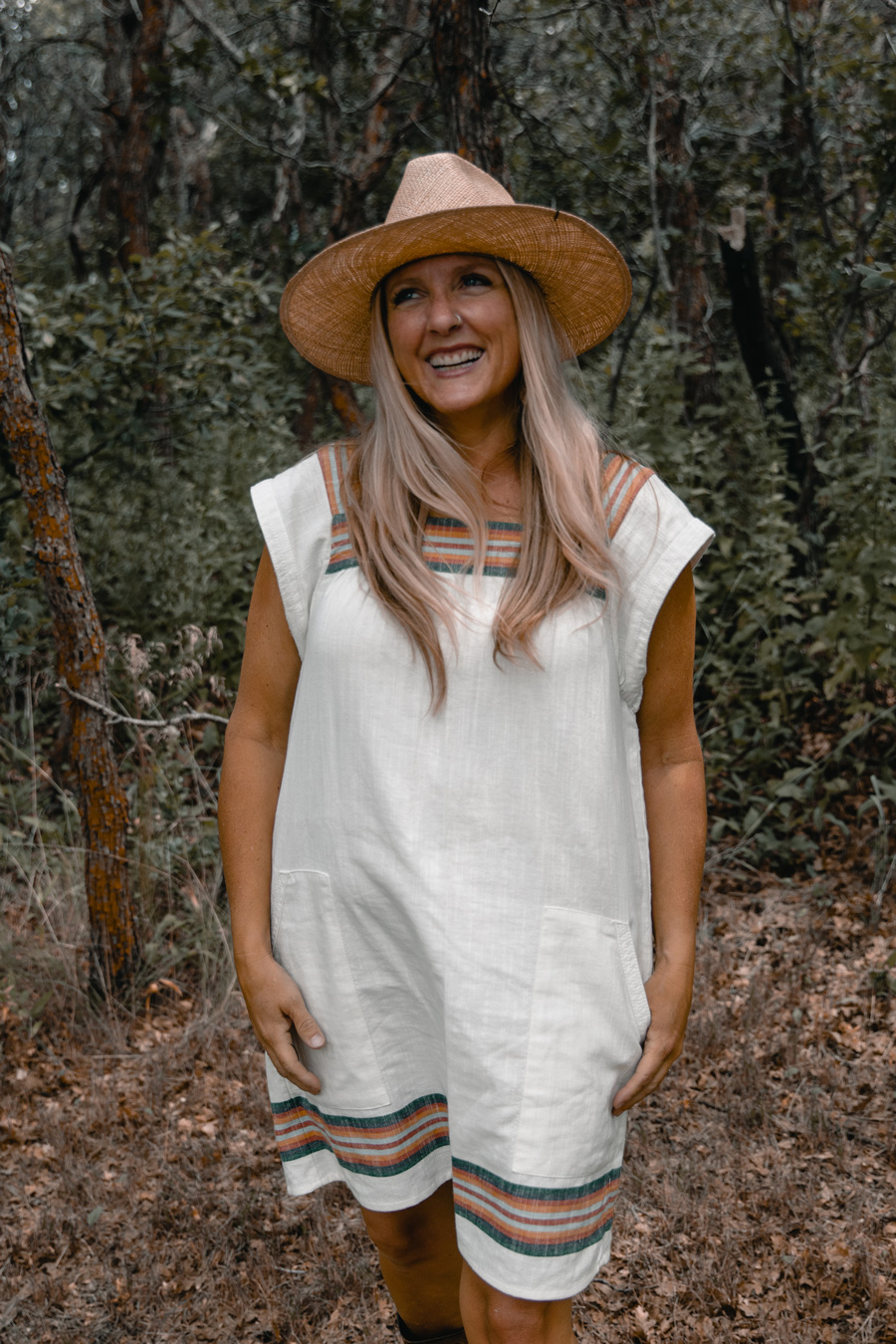 Jeanne Oliver grew up in rural Illinois and now resides in Castle Rock, CO. She is inspired by our personal stories, travel, and nature.
Jeanne uses art to tell her current stories and also those of growing up among gravel roads, cornfields and early life surrounded by open spaces. Through mark making, layers and mixed media, she hopes to convey that we all have a story to tell.
Jeanne is married to her dream maker, Kelly, and the mother of three funny and creative children. She homeschools her children even though she has tried to get out of it a few times. You can often find her hiking, creating in her studio and finding an excuse to have another cup of coffee. She speaks and teaches all around the country and sometimes she even gets to cross the pond. She was told that she needed to find that one thing but she doesn't like listening to directions so she embraces many loves and that has given her a sweet mash-up of family, art, and travel. Connecting with women and sharing that each of us has been creatively made is one of her passions.
You can join Jeanne here through, her blog posts, taking an online course with her, taking an in person class with her in the US and abroad thru The Living Studio. Visit the Press page for publications and listen below for interviews.
Jeanne Oliver's Website
---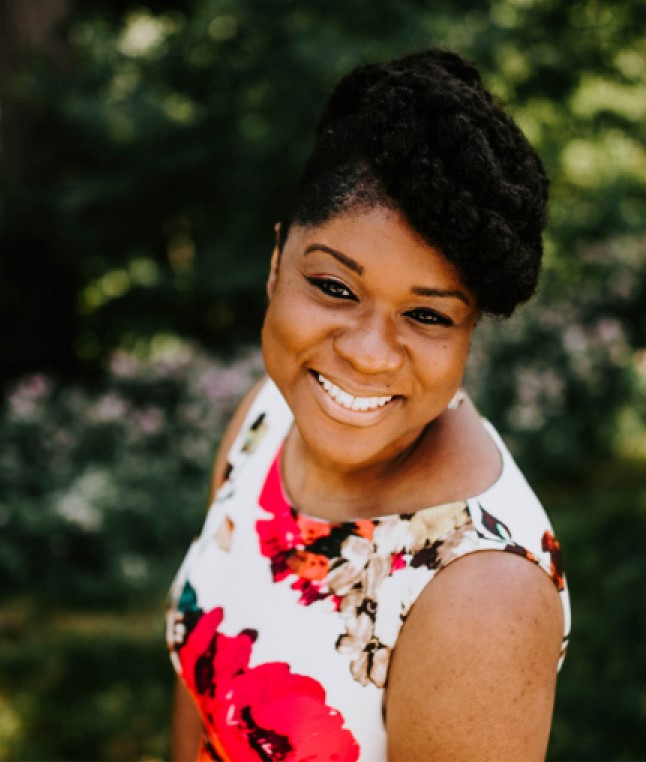 Nathifa Sligh, MSW is the owner of Juicy Christians Studio; a handmade mixed-media art company created to inspire the hearts and stories of women. A strong believer in the power of encouraging others and understanding yourself, she also coaches people in discovering and understanding their true genius as a Gallup-trained Strengths Coach. In her spare time, Nathifa loves to spend time with her family, travel and read a great love story.
Natifa Sligh's Website
---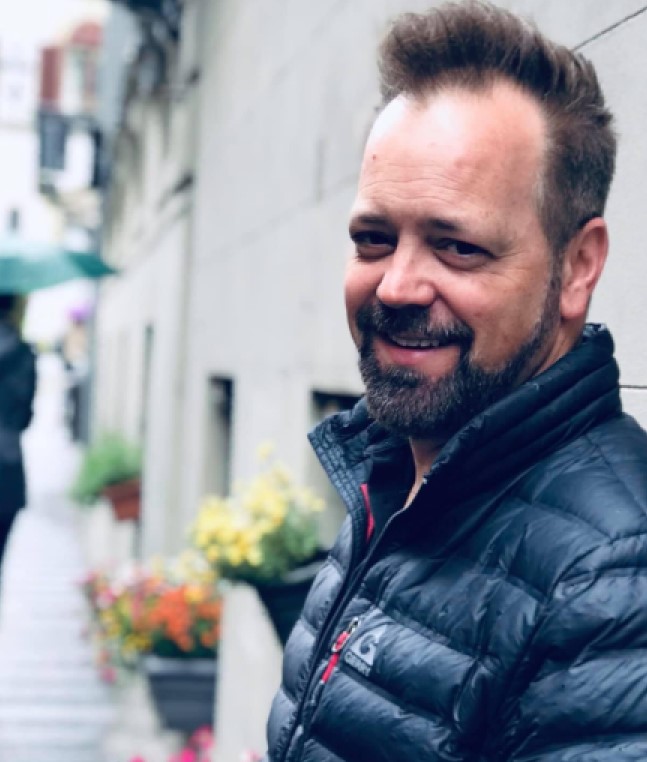 Originally from Bradenton FL, Michael is an entrepreneur, creative thinker, worship pastor, husband, and father to 5 children. Michael started his company in 2008, and has been a freelance cinematographer on many projects including; Anheuser Busch (ShockTop), Compassion International, and Super Bowls 48, 49, & 50 to name a few. Michael has a passion for raising up younger leaders to step into the destiny God is calling them to.
michael@epitagemedia.com
Michael Sweet's Website
---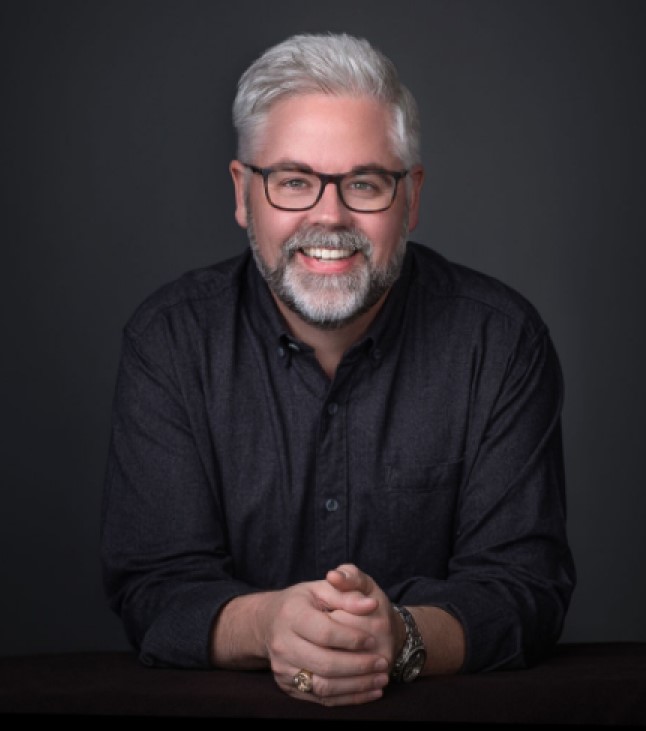 Matt is woven sculpture artist from Asheville, North Carolina, successful entrepreneur and internationally known Christian speaker, author of 5 books. He is also a mentor to artists around the world through his "Created to Thrive" mentoring program and The Thriving Christian Artist podcast.
In 2009, God called Matt to "raise up an army of artists to reveal His glory all over the earth." Since then, Matt has given his life to helping artists thrive spiritually, creatively and financially through creating live events, resources and online opportunities that equip artists to live the life they were divinely designed to live in the Kingdom.
As an artist, Matt's work has been featured in many magazines, shows and exhibitions and is mostly commissioned by private clients for luxury mountain and coastal homes around the country. In 2011, Matt was recognized by the Smithsonian American Art Museum's Renwick Gallery as an American Artist Under 40 and in 2018 was recognized as one of the Best Artist Mentors in the country by Professional Artist Magazine.
Find out more about Matt's work with artists at www.MattTommeyMentoring.com
Matt Tomey's Website
---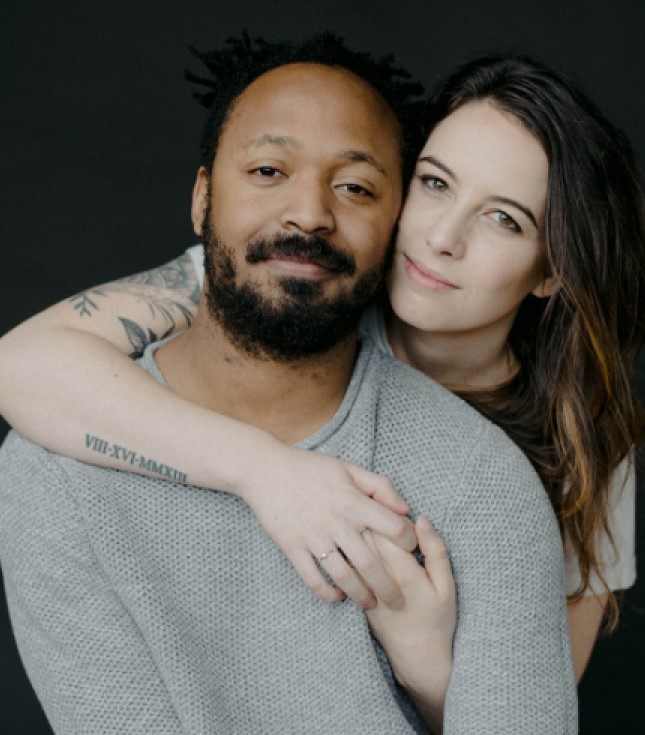 Aaron Wagner is a musician in Nashville, TN. As one third of local band VEAUX, Aaron understands full well the value of collaboration and the power of inspiration.
Aaron Wagner's Website
---
Jen Wagner is an independent Nashville-based type designer, offering superior quality typography for both print and digital use. She designs, develops, and publishes sophisticated typefaces with a meticulous attention to detail and a thoughtful consideration for emotional impact and end-use.
What originated as a passion project rooted in Jen's lifelong fascination with the ability of great design to give meaning to words or marks, quickly transitioned into her full-time focus. The dual perspective she brings to her process is reflected in every letter she forms.
Jen Wagner's Website
---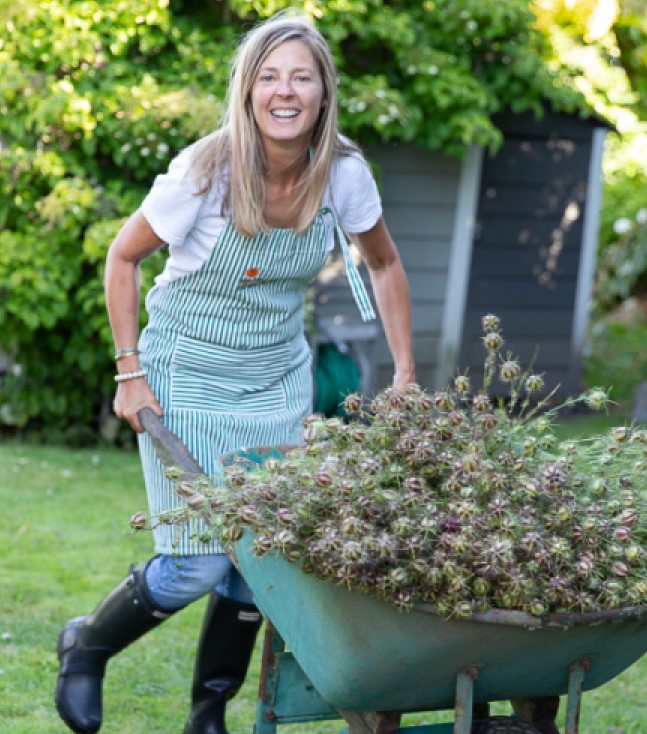 Hello! I am Lissa Whitlock and I'm so glad you're participating in rhythms and rituals. Here's a little bit about me so you can get to know me before watching my portion of this gathering. I graduated in 1990 and went immediately into dentistry being trained in assisting and office management on the job. My dream in life was to be a stay at home mom so after many years of handling most of the bills while my husband finished his education I finally was able to live my dream of staying home with my children. It was during that time I discovered blogging which is where I found Jeanne Oliver. I remember the first time I met her. It was in the middle of the street in Spokane as we both had traveled there to attend the farm chicks flea market. I was going through an incredibly difficult time in life and right there on the streets of Spokane she shared that she had been praying for me from things I had written on my blog. We became fast friends as she stood by me through hard things. It was Jeanne that encouraged me to start an Instagram and then years later on a beach in Oregon encouraged me to begin to pursue my dreams. Little did I know that only a year later I would take a leap of faith and begin my very first business online called Sea Salt and Peony. I have really enjoyed this experience and find great joy in using my creativity in this way. I love gardening and cooking, especially with fresh herbs from the garden which lead to to creating my very own herbed salt line. Most important to me is my relationship with God and my family. I am soon to have 2 adult children and that has changed life quite a bit. I enjoy time at home and live for sunnier days during the winter when I can get my hands back out in the dirt working in the garden. Thank you for joining us on this journey.
Lissa Whitlock's Website
---