Grow your business with confidence
One-on-one consulting designed to give you custom-tailored clarity, insight, and a plan so you can build a business that is a bridge to the life you dream of.
You shouldn't have tofigure it out alone.
Running a business can be overwhelming and isolating. But it doesn't have to be.
We all need someone who can look at our gifts, passions and calling with fresh eyes, and call out the very best in us and our businesses.
With a one-on-one consulting session, you'll find clarity, gain insight, and leave with a plan so you can build the business and life you want.
Get a clear view and grow
your business with intention.
MAKE DECISIONS WITH CONFIDENCE
Know who you are and where you're headed so you can move forward with confidence and alignment.
AVOID MISSING OPPORTUNITIES TO GROW
Get help identifying and capturing opportunities that are hiding in plain sight.
BUILD THE BUSINESS & LIFE YOU WANT
Build and grow a business that is a bridge to the life you want rather than a barrier that holds you back.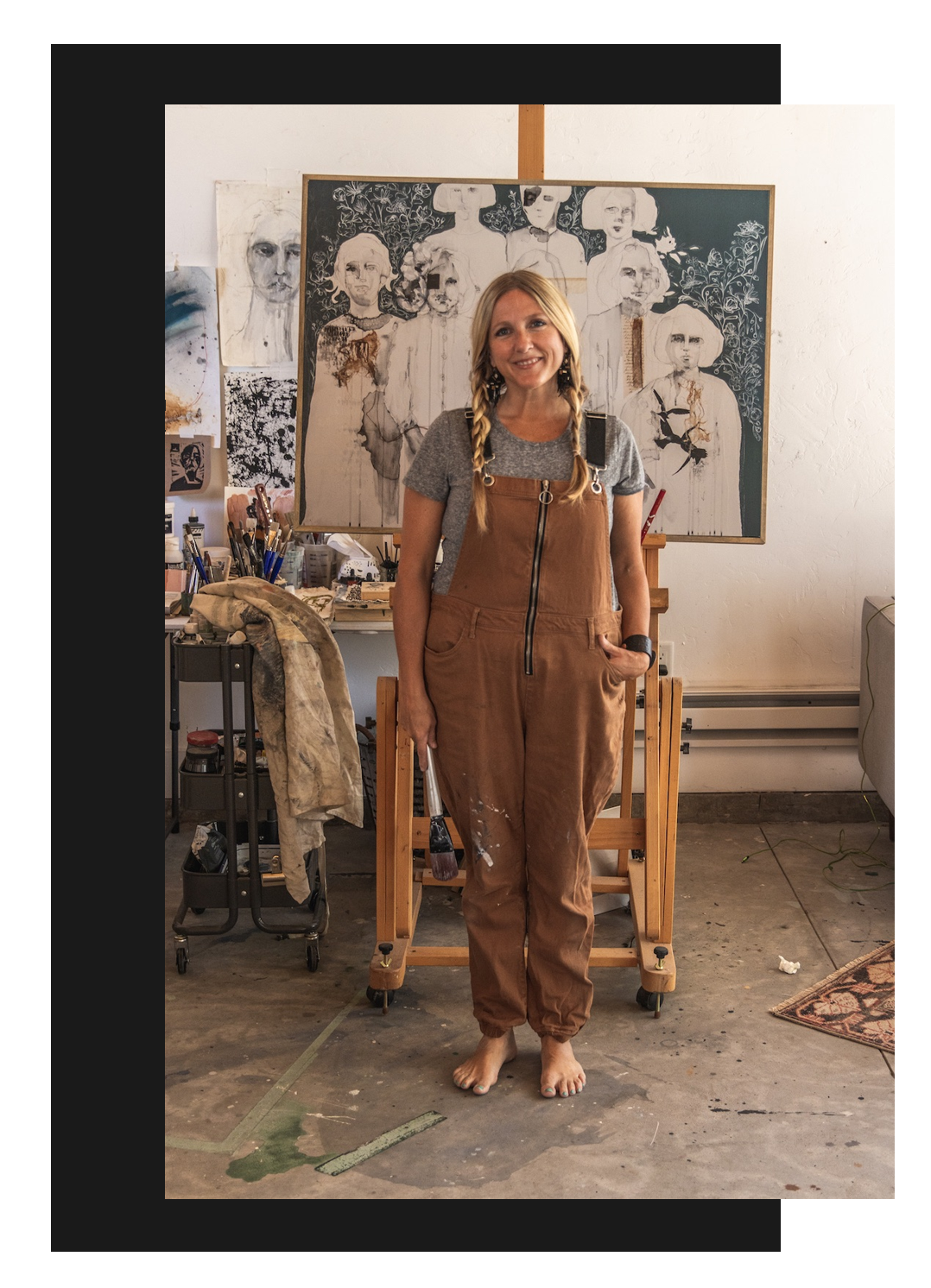 I know how frustrating it is to feel stuck.
I understand how it feels to be in the trenches of your business, unsure of what the next steps may be and feeling too close to the business itself to get a clear, objective view of all the ways it can be better.

But with some outside perspective, you can get un-stuck and grow with confidence!

Over the last 13 years...
I've created and grown an online art school with over 54,000 members from around the world.


Our business has consistently grown 20% every year we have been in business.


Despite Covid19, 2020 has been our best-performing year ever through intentional engagement with our audience.



Created an online art school platform that hosts over 180 online art + business workshops from over 105 creatives



Wrote a best selling book, The Painted Art Journal, published through North Light Books and Penguin Books




Have created and taught art and business workshops around the world



Created the Creatively Made Business (TM) online and live workshop curriculum that has helped thousands to build a life and business that they love



Have created physical and digital products



Have created multiple streams of passive income



Have been published in 20+ magazines and a keynote speaker in my field
I can help you too.
What you get with a consult:
• 1 hour one-on-one consultation with Jeanne in person or online
• A custom-tailored plan and checklist with next steps for your business
• A recap email so you don't miss a thing
Complete the application form with more information about your business and goals, so your session starts with custom-tailored ideas that fit your business.
Attend your consulting session virtually or in person, where you'll get clarity and insight surrounding your business and what it needs to grow.
Leave with a plan and a next step, so you can build the business and life you dream of.

Each consult will also be followed up with a re-cap email.
Remember what compelled you to start your business.
No matter what area of business we are in, we all struggle at some point with the same issues.

We forget why we started, what makes our product special, what we originally wanted for our life and business; we get off track and want to find our way back to our customers and we want to feel the freedom that we thought we would get running our own business.

Almost nothing in my life has been as satisfying as working with other business owners to find clarity, rediscover parts of who they are and coming up with a plan so they can build the business and life they want.

To see someone leave our consults and know what to do next is so gratifying. To watch businesses grow and to help show other entrepreneurs that they are only stuck, not over, is the best feeling in the world.

We all need someone to look at our gifts, passions and calling with fresh eyes and I am so honored each time I am allowed to do that with someone's dreams.