---
Welcome to Our Courses!
Welcome to our new creative network! This has been a labor of love and we are so honored you are here. You are the heart of this network and the whole reason we wanted to create such a beautiful online art school.
This network is a creative community that has been designed to inspire, encourage and connect you with the art all around and within you.
We have created a beautiful and inspiring space where we can come together but also provide easily accessible and affordable online workshops. A place where there would be no more excuses.
This gathering place is for art + lifestyle workshops no matter your experience level. Let's give ourselves the permission to be amateurs and the gift of practice.
Being a creative person and living a creative life has far less to do with perfect art and more with being present and showing up.
Let's start where we are, with what we have and make the whole world our studio.
-Jeanne Oliver

Share this page with your friends!
Featured Courses!
Connect with your creativity today!
What's Happening!
Happy April! I am ready for spring but here in Colorado this is when we start to get our moisture. While you all are enjoying your flowers popping up we will be shoveling snow. I guess that will just give me more cozy moments creating in the studio.
I wanted to let you know about some really fun upcoming events! We have only a few spots left in both of my workshops here in our studio this coming June. I would love to have you join me for Abstracts + Urban Landscapes or The Painted Art Journal.
I also just opened up registration for my next The Living Studio workshop and this time we are heading BACK to the Danube! Let's start in Prague and travel to Budapest. I have also asked the incredible Kate Thompson to teach with me on this trip. EEK! I can't wait! The trip is already starting to fill up and we would LOVE to have you exploring and creating with us.
I am starting to pack my bags because I am leaving soon for the only Living Studio workshop of 2018 and I am going to Amsterdam. If you want to follow along you can join me on Instagram. This will be my first time and I can't wait.
We have some beautiful online courses going live this month and also brand new courses that have just opened for early registration. Scroll down so you can see if one of the courses connects with you and your creativity!
I will share soon about the heart and business changing workshop that we had in our studio a few weeks ago. It confirmed in me that we want to pursue building more opportunities for women to gather, support each other and grow their own businesses. Stay tuned!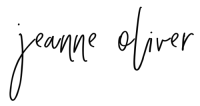 Pre-Order My Book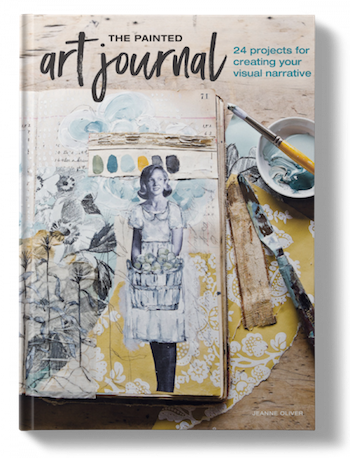 Pre-Order Now
---
Early Bird Price for…
---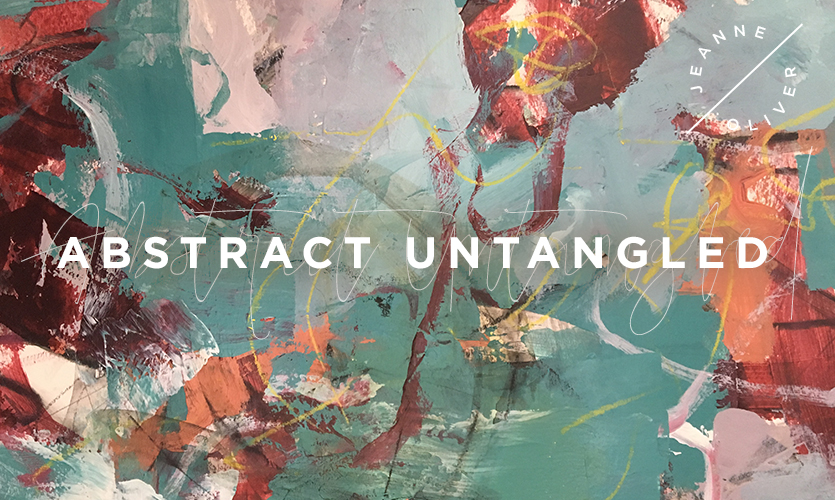 Abstract Untangled
Early Bird Registration is open for Cherie Wilson's first course here at JeanneOliver.com. Cherie invites us to untangle our inner dialogue as we explore her abstract process. Finding an inner place of healing and peace through the creative process of abstract art. Course goes live on June 4th, 2018.
---
Learn More
Course Live in…
---
Dainty Dioramas
Join Stephanie Rubiano for her first course here at JeanneOliver.com. Reawaken your inner child and experience the wonder and fun of shrink plastic! Watch as printed designs you cut out with scissors dwindle down to tiny artistic elements that you can arrange in miniature mixed media worlds.
---
Learn More
New & Instant
---
Mixed Media Magic | Alena Hennessy
Course is Instant Access! No Waiting, love that!
---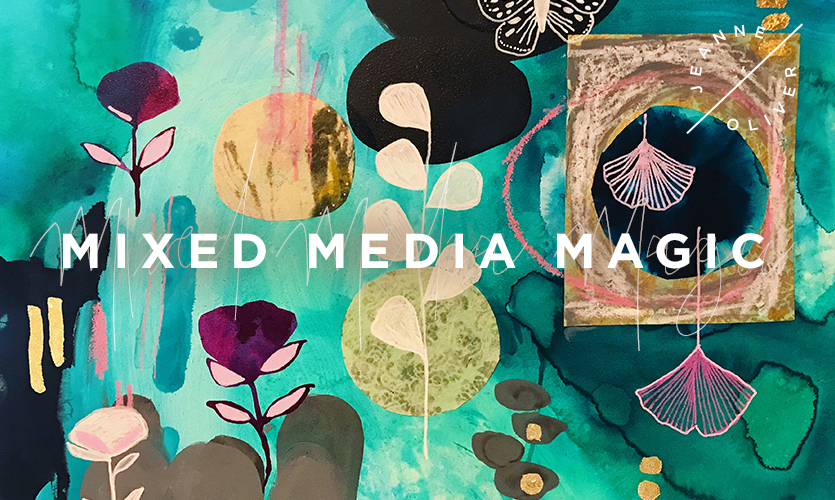 Mixed Media Magic
Alena Hennessy's first online course here at JeanneOliver.com. Falling in Love with the Intuitive Process of Paper and Paint. Using Mixed Media we will loosen up, stay curious, and approach the creative process in a playful and intuitive fashion.
Learn More
New & Instant
---
Wild Blue Yonder | Danielle Donaldson
Course is Instant Access! No Waiting, love that!
---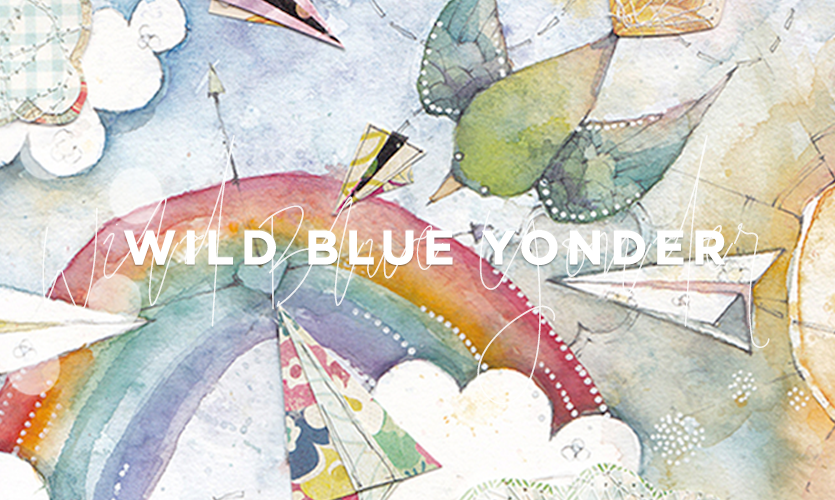 Wild Blue Yonder
Join Danielle Donaldson's course of 2018. Learn to illustrate and watercolor a detailed scene filled with billowing clouds, bitty birds in flight, paper airplanes carrying top-secret messages, radiant sunshine, and dreamy rainbows.
Learn More
New & Instant
---
Wandering Muse | Jeanne Oliver
Course is Instant Access! No Waiting, love that!
---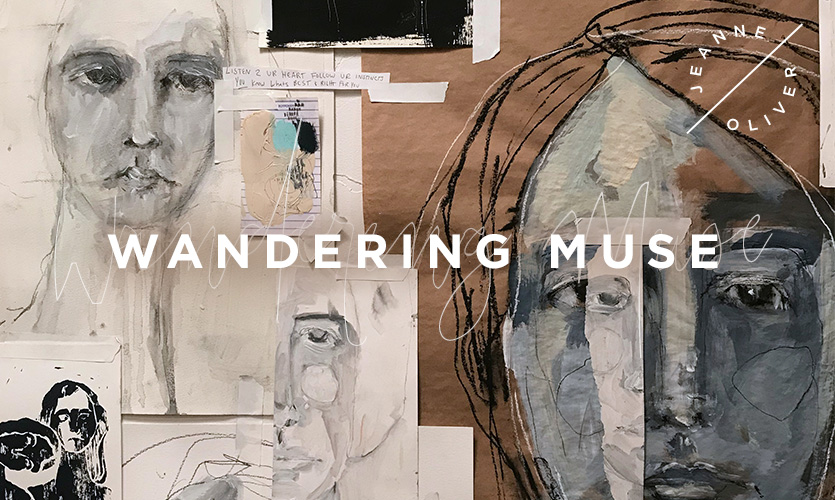 Wandering Muse | Sketching, Sculpting and Metalwork
Join Jeanne now in her 1st online course of 2018! The Course is ready for you with over 8+ hours of content and 26 Lessons. Join in with immediate access to the full course and Facebook Group.
Learn More
New & Instant
---
Get Your Badge On | Amy Hanna
Course is Instant Access! No Waiting, love that!
---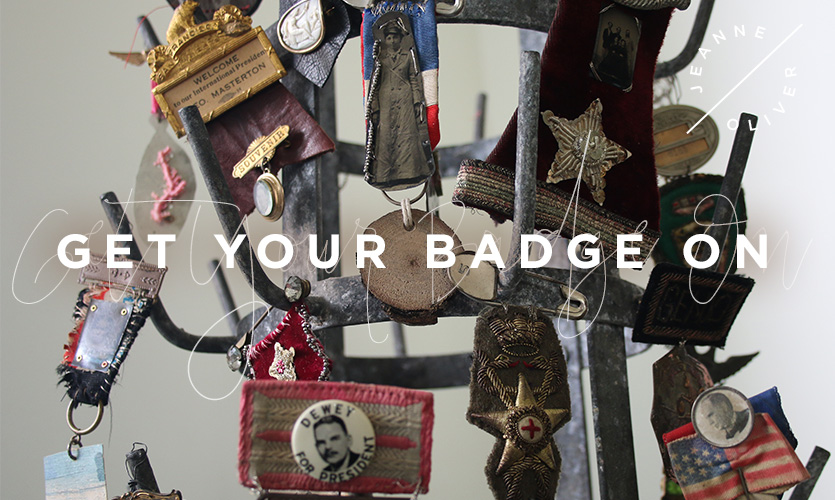 Get Your Badge On
Amy Hanna's first online course here at JeanneOliver.com. Whimsical way of mixing delicate finds with forgotten treasures. Mixing your elements to create one of kind gifts and unique wearable art pieces.
Learn More
Frequently Asked Questions
Below, we have answered your most frequently asked questions.  If you have questions that are not listed click the contact button below. For your convenience, this page is linked on every course and lesson page.