Gathered + Bound with Jeanne Oliver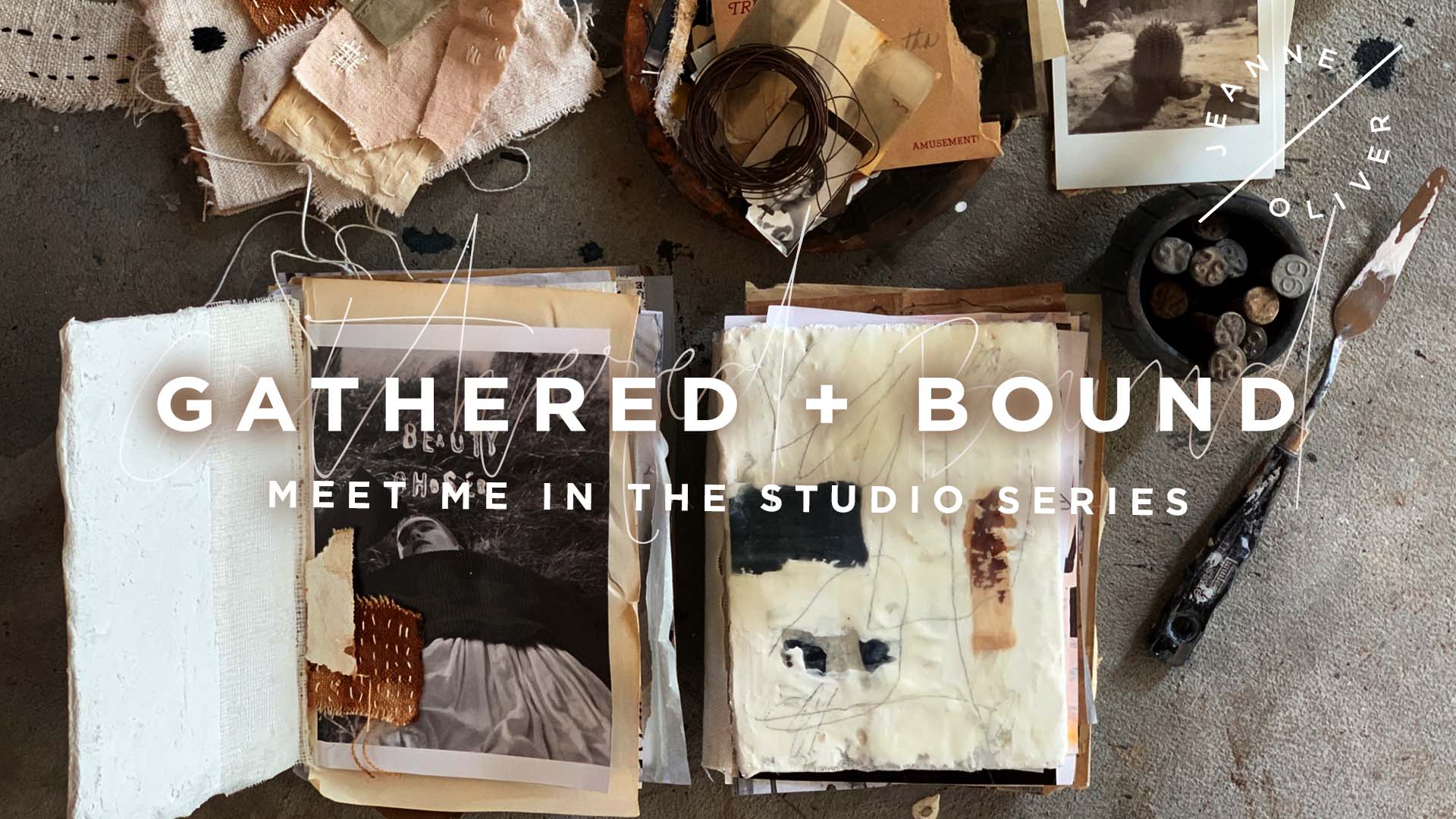 Course Description
Everyone needs a place to gather beauty just for beauty's sake. The purpose of this artist's journal is to be a gathering place for what captures YOUR attention. What if your creating felt easy and inviting? How would a few minutes a day here and there bring more creativity into your life? What if your making didn't have to be for anyone else and didn't need to be explained?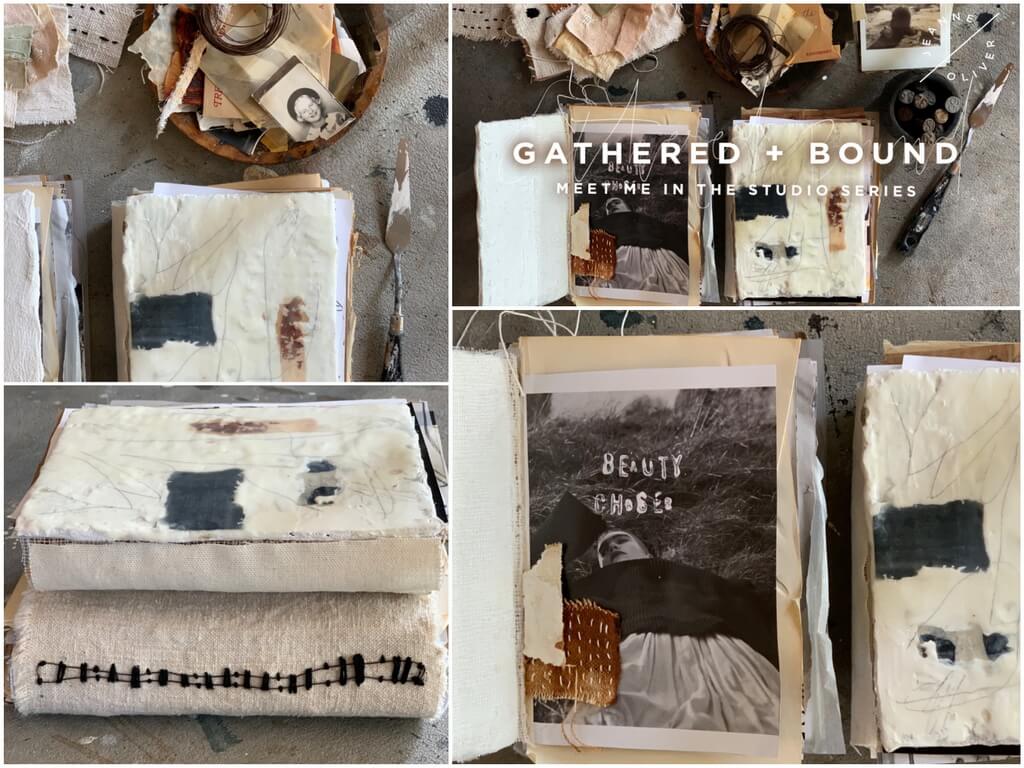 Gather magazine pages, vintage ephemera, different papers, your marks and stitchings to create a gorgeous and working artist's journal. Using cardboard, plaster gauze and linen we will create a working junk journal that you will continue to create in and to make more and more beautiful with time.
This two hour live Zoom class will be recorded and a high-definition replay will be posted in case you can't attend live and also so you can go back and watch it again and again. I am so excited to connect and create with you in this way!
Techniques Taught in this Course
Using plaster gauze to create texture and substrates

Mark making and incorporating it into your work

Stitching on fabric

Magazine altering
Working with vintage ephemera
Mark making on tracing paper
Adding calcium carbonate to your work
Sealing your work with cold wax or encaustic medium