A Book of Lost Days with Aimee Irel Bishop
Course Description
Join Aimee as she guides you on a transformative journey of self-discovery and artistic expression. Drawing from her own experience of profound loss and the subsequent exploration of beauty in unlikely spaces, Aimee invites you to delve into the questions: What is precious? What is sacred? What do you want to remember?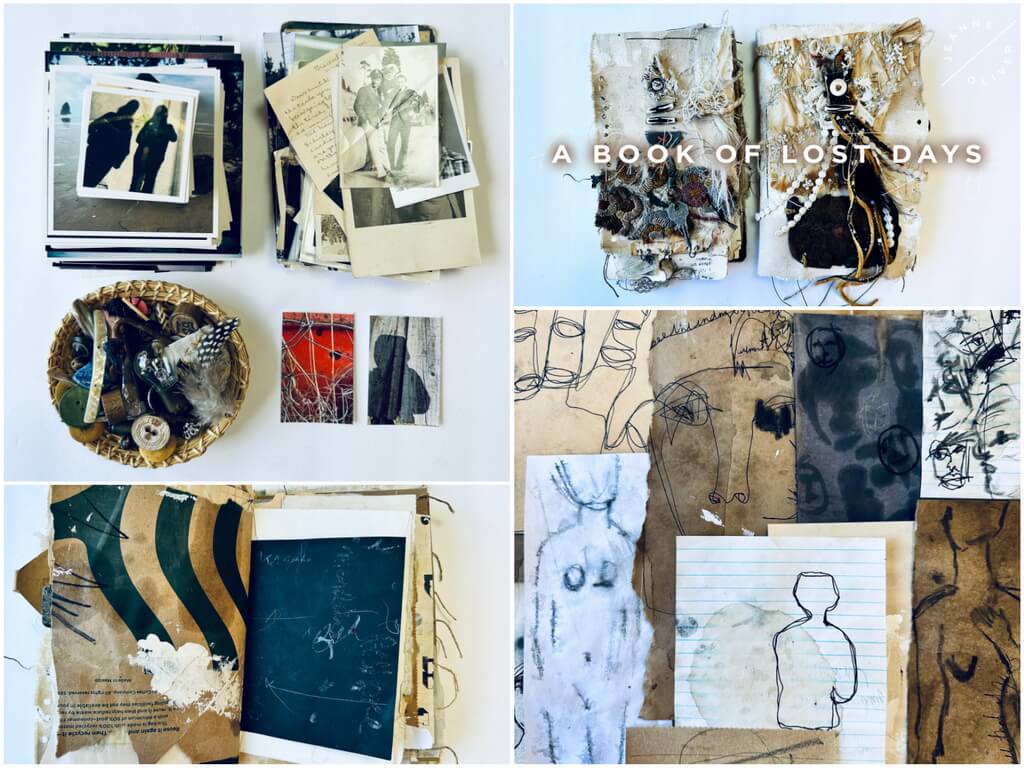 Through artful creativity, we will explore the profound concept that nothing is truly lost unless we allow it to pass without finding meaning. Aimee will share her passion for capturing the magic of everyday life and demonstrate how documenting these moments can become a lifeline for your own creative practice.
Together, we will embark on an exploration of primal marks, textures, and stories. Through a series of art practices, you will tap into your inner wisdom and knowing, collecting stories and setting up sacred spaces that invite personal introspection. Aimee will guide you in discovering your unique artistic voice, encouraging you to explore personal marks and textures that reflect the essence of who you are.
Central to this workshop is the creation of an artist book, a mirror to your soul. Artist books serve as powerful vessels for self-expression, allowing you to reclaim your story and embrace your authentic artist self. Aimee will provide guidance and support as you alchemize the everyday into a beautiful artist book, capturing the beauty of impermanence and celebrating the wonder of life's transient moments.
Join us in this online workshop to unlock your creative potential, find your way through art, and discover the profound beauty that exists within the pages of A Book of Lost Days.
Techniques Taught in this Course
Artist book making
Collecting the every day materials that inspire you
Rediscovering your gifts
Reclaiming your lost stories
Using photos as storytelling
Sacred plant smoke
Intuitive sketches
Abstract mark making
Creating from a place of curiosity
Developing artist papers
Exploring textures with found materials
Layered collage
Getting words into your art books
Observing your surroundings and drawing inspiration
Trusting random ideas
Remembering who you are through art making