A Way of Seeing: Doing Art with Georgia O'Keeffe with Diane Reeves
Course Description
Georgia O'keeffe's life embodied the practice of Gesamtkunstwerk, which means" a complete work of art".
A life immersed in beauty. That is how I want to live. A life where my own sense of place, my home, my art, my family and the natural world around me all influence one another.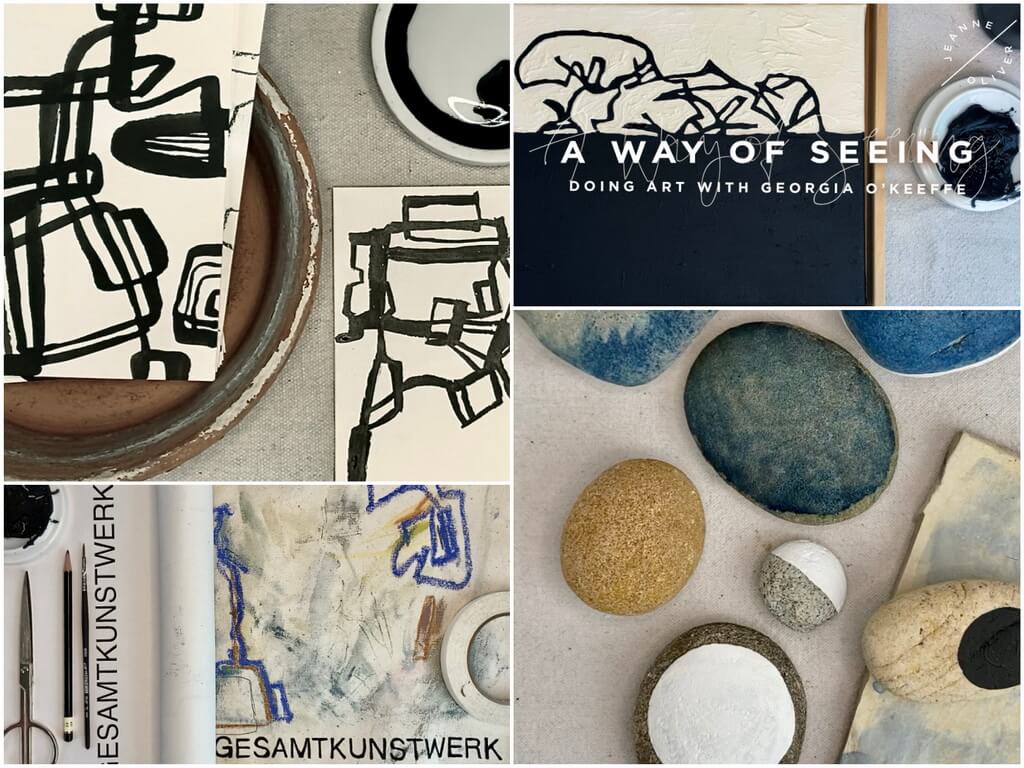 In A Way of Seeing: Doing Art with Georgia O'Keeffe I share my favorite practices that I picked up from my own deep dive into her modernistic life and world via the book Georgia O'Keeffe: Living Modern by Wanda Corn.
Join me in a weekly sketch practice that expands the way we see the world around us. We draw. We stitch. We use stencils. And I share my favorite simple techniques for creating modern abstract art pieces in cohesive and monochromatic color palettes.
We let the sun make some magic by experimenting with cyanotype ink on foraged rocks and the classic bandana. We will make a meaningful and practical studio tool that will grow more beautiful with each use.
Your art can inform everything.