A Traveler's Guide to Urban Sketching with Lorraine Bell
Course Description
Join Wandering Artist Lorraine Bell for a journey into the world of Urban Sketching. Lorraine has been keeping journals of her travels for nearly two decades and has learned to capture the soul of place through her sketchbooks and journaling – something that photographs can't quite provide.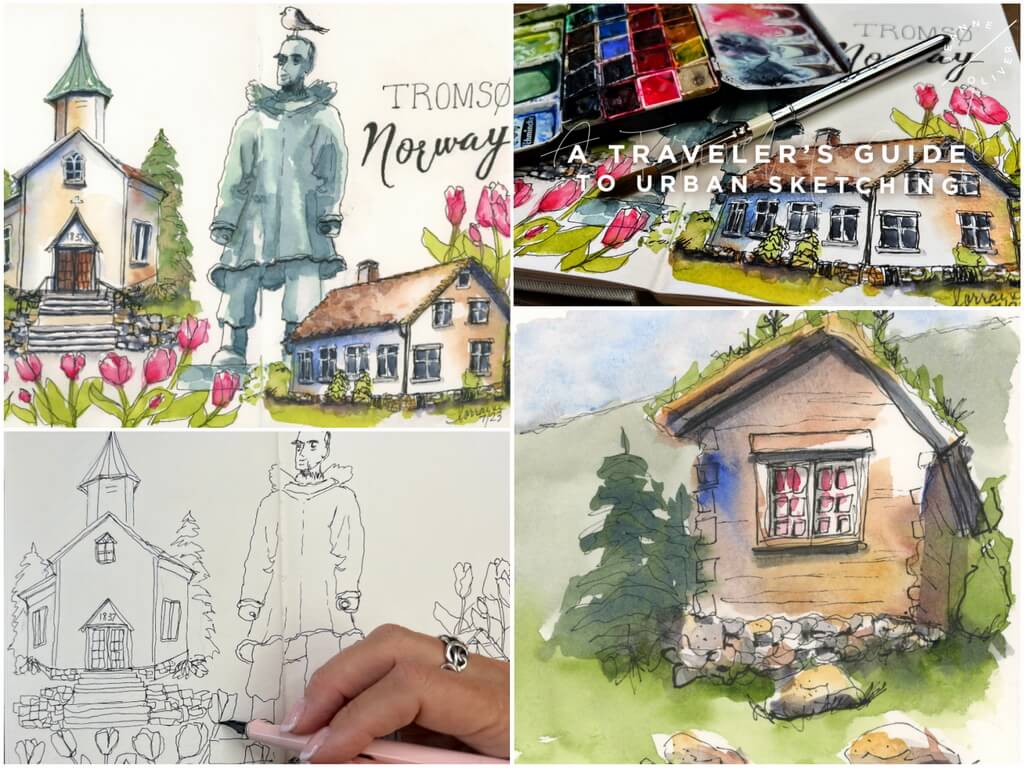 In this course, Lorraine will teach you the basics of Urban Sketching and how to use minimal supplies to guide you through choosing a location and composing a scene that excites you. Learn to capture the energy of a place with expressive and loose line drawings without spending excessive amounts of time on them. Lorraine will also teach you to illustrate with colors and values using a variety of mediums that are easy to travel with like watercolors, colored pencils and more!
This course will make you want to keep your sketchbook handy wherever you go so you won't miss a single memory, not only in your travels but in your daily life.
Techniques Taught in this Course
Storytelling through illustration and journaling
Sketching quickly and effortlessly to capture the essence of a place
Sketching urban scenes
Watercolor painting for travel journals
Traveling light with only necessary art supplies
Documenting your travels with a handful of art supplies