Abstract Color and Composition with Cherie Wilson
Course Description
Would you like some practice in understanding Color and Composition in your abstract art? Join Cherie Wilson as she guides us into the color wheel and then compositional elements in this instant access class.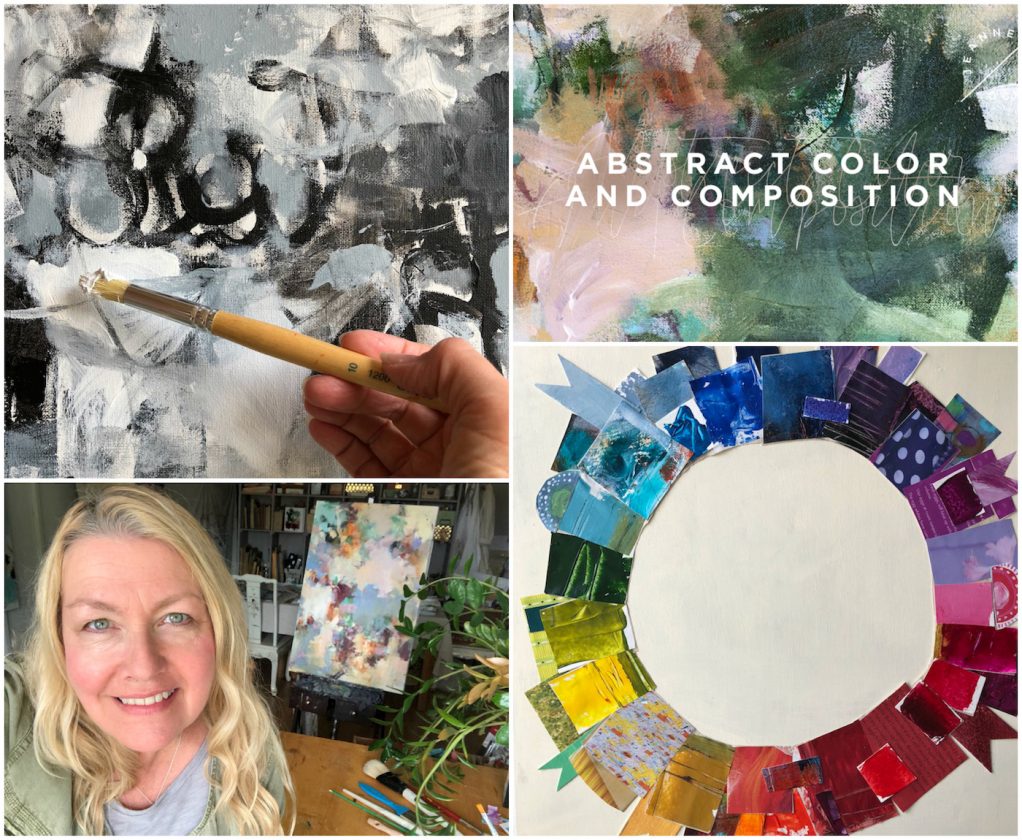 This course is broken down into engaging fun exercises and completed projects that will build even more confidence in your use of color and perspective in your composition.
We will create an inspiring color wheel and an abstract canvas or two along the way as we practice all that we've learned.
The exercises are designed to be fun as well as move you into braver and more informed choices in both, as a beginning abstract painter and in support of your current abstract painting practice.
There is always so much to learn about art and that's what makes it fun! As a lifelong learner and explorer, we artists crave to know more and often times get bogged down with some of terminology.
This course will gently walk us through some of this verbiage as we have fun playing with color and composition. Composition will come alive as we move through exercises, critiques and painting demonstrations. This course will take you to the next level in your painting practice so let's get started!