All Creatures Lovely and Small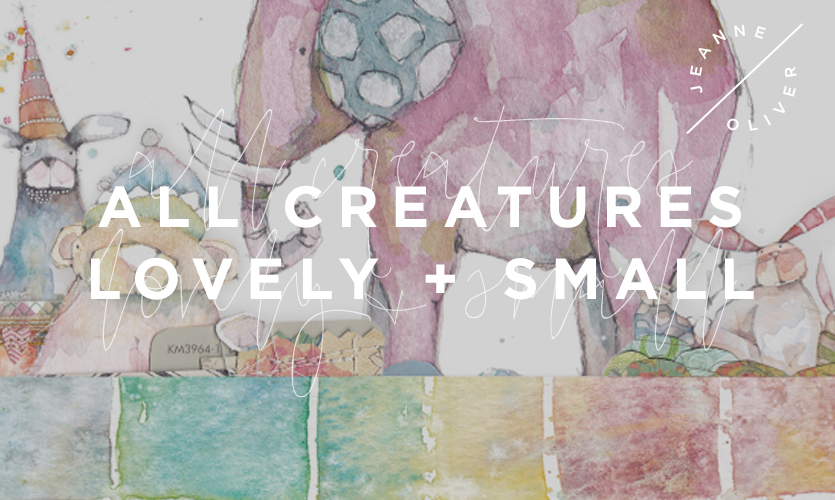 Teacher: Danielle Donaldson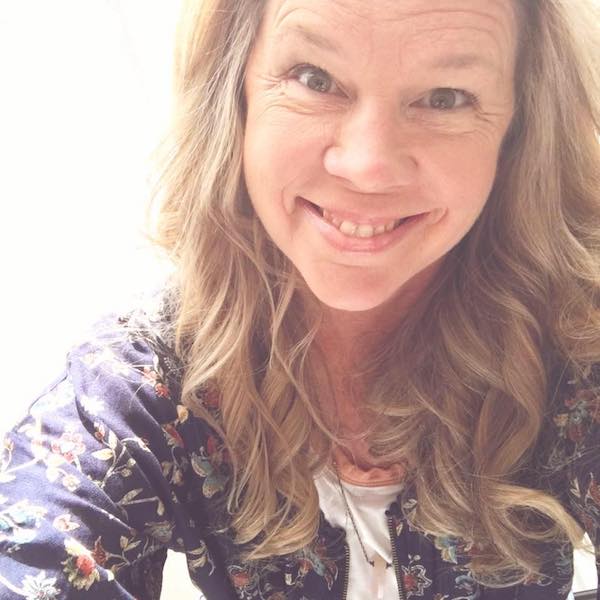 Meet Danielle
This Course
Access: Instant
Teacher Interaction: Self-Study
5+ Hours of Content
14 Lessons
62.00
Techniques: Animals, Watercolor, Mixed Media, Sketching, Stitch
Private Facebook Group
Instagram Community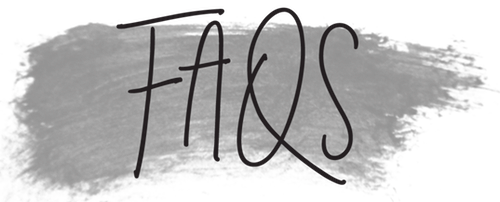 Frequently Asked Questions
Please read our FAQS that apply to all of our courses. If you have a question after that please use the contact page. Click to Read FAQS Now.
Course Description
Ellies, pups and bunnies, oh my! One whole week of online creative goodness! We will start off our week with a good dose of danielle-ish color theory. This isn't your everyday color-wheel stuff. As a matter of fact, it is kind of the opposite. You'll learn how to work with color in a whole new way. You'll find your very own colorful voice with a series of simple exercises that will not only build your creative signature but seriously boost your watercolor confidence.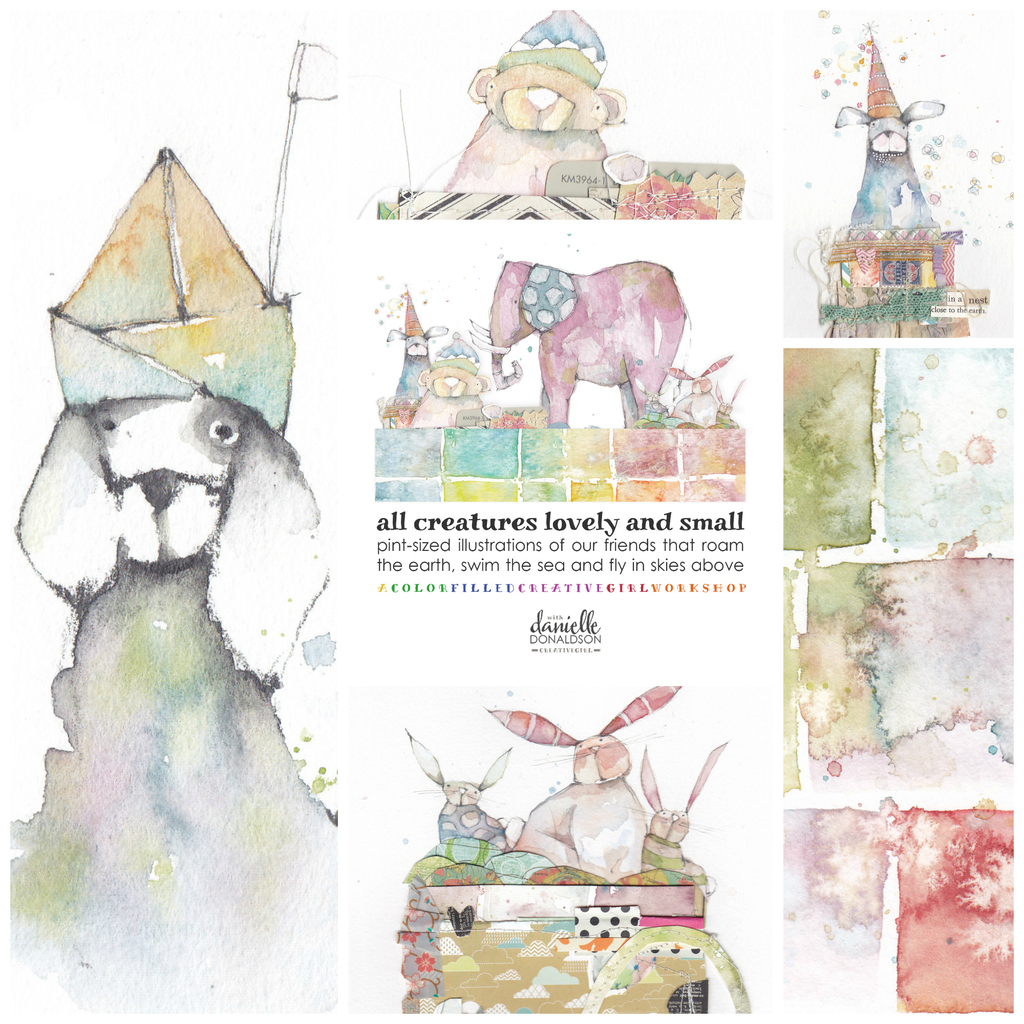 Next we'll pick up our mechanical pencils and illustrate some quirky and goodness-filled animal friends. You'll learn how to break down their bits and pieces and then reassemble them in a bunch of different ways. And then we'll add soft, yummy layers of color and delicate details. We'll wrap up our week by building a lovely, layered block of patterned paper, snippets of ribbon and a word or two to give our four-legged friend a place to perch.