Animal Antics with Tracy Verdugo
Course Description
"Animals are such agreeable friends. They ask no questions, they pass no criticisms" ~George Eliot
I think we can all agree that animals bring a deep richness to the human experience. Whether it's the healing gift of a warm, purring kitty, the unconditional, exuberant love, waggily tail and smiling eyes of a puppy or the deep wild, wisdom of a majestic horse, animals speak to me in a myriad of ways, and I ALWAYS have something to learn in my encounters with them.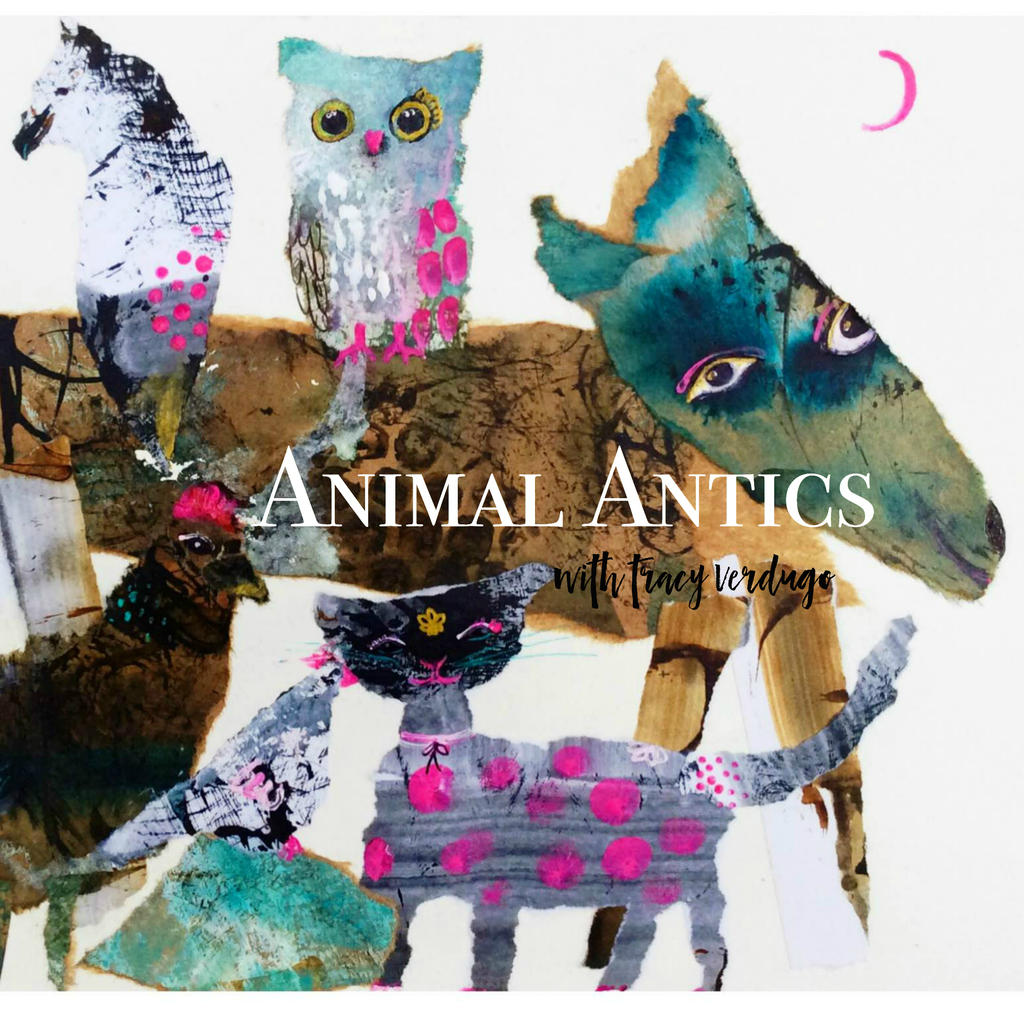 Please join me for this class where we will find inspiration from our animal friends, explore techniques and creative processes to expand our imaginative approach to art, and play with acrylic inks, acrylics, pastels, charcoal, collage and more to create multiple works on both paper and board.
Together we will explore ways to find inspiration for our animal themed art, methods to create a narrative within our work and ways to connect with our audience by using our own experience and stories.
We will look at the value of quirky imperfect little animal characters and the messages they can convey and I will share with you the value of working in series and how I have developed that in my own practice.
We will do all of this together in lashes of vibrant color and loose gesture, and as always in my classes and art, seeking the magic that comes when you allow yourself to be free of self judgment and comparison, open to happy accidents, and smack, bang in the middle of flow and possibility!