Art as Allegory with Stephanie Lee
Course Description
Join Stephanie Lee as you rekindle the power and joy of creating art as a way to represent an abstract or spiritual meaning dear to your heart.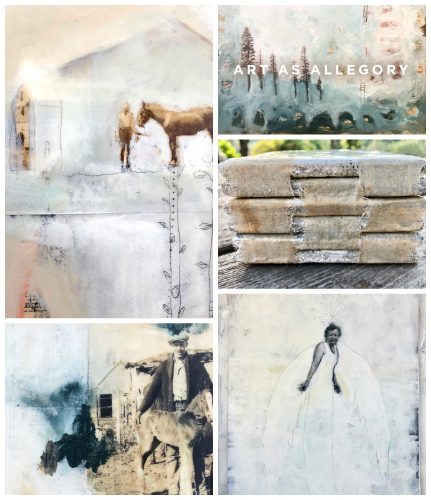 Through a sampler project you'll explore various combinations of plaster, encaustic medium, image transfers, collage, and paint. Creating a catalog of beautiful technique reference materials, to uncover which combinations embody your creative voice, revealing the path to your greatest joy and fulfillment in art making.
Once all the elements of your sampler are created, Stephanie will guide you through compiling them for display or in a simple, tactile (and easy) handmade book form as a reference, an inspiration, and as a work of art on it's own.