Art & Nature in Color Pencil with Kelly Hoernig
This Course
Access: Instant
Teacher Interaction: Self-study
5+ Hours of Content
Lessons: 19
48
Techniques: Colored Pencils, Nature, Mixed Media
Private Facebook Group
Course Description
Discover the relaxation and versatility of colored pencils in this introductory class with Kelly Hoernig. Explore the ease of soft, subtle layers built up to create beautiful rich values. With each layer you will develop light, shadow and define the details. Nature, art supplies and a touch of ephemera to complete the design results in a stunning artistic composition that is sure to reflect your inner artist and celebrate the gift of nature.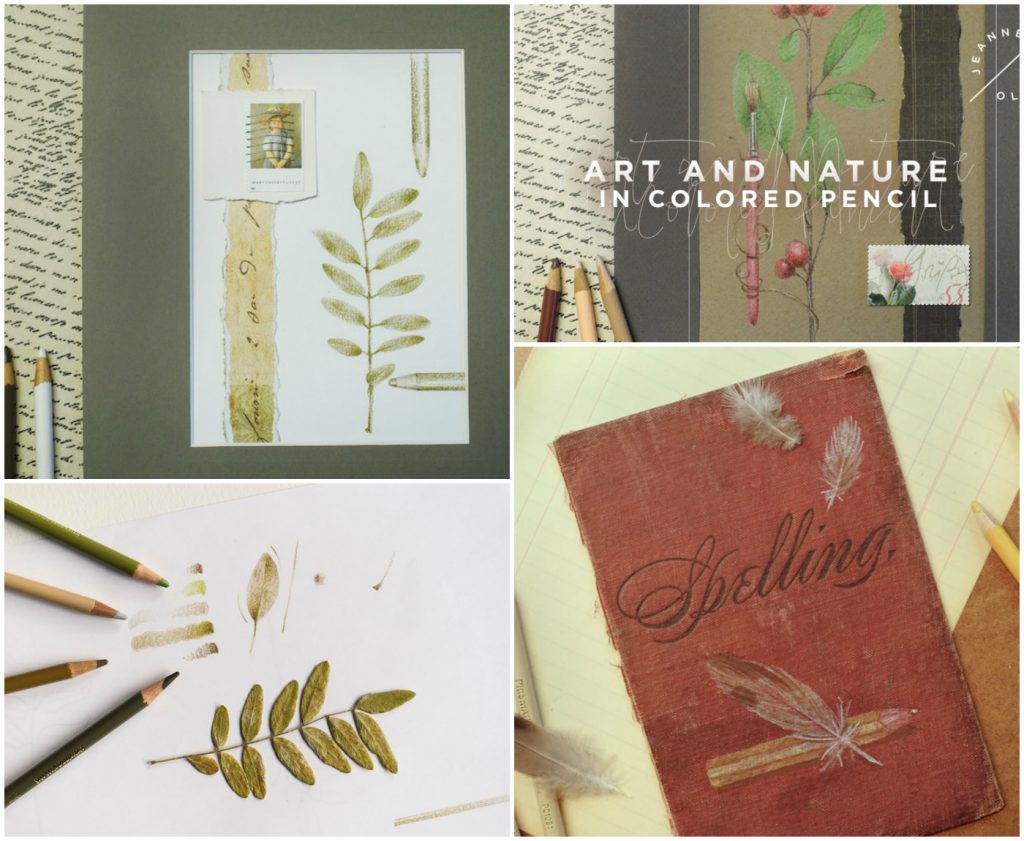 – Gather inspiration from nature and your studio.
– Learn to see the details through drawing and observation.
– Develop new techniques and skills to create with.
– Assemble supplies to inspire your creativity.
– Practice color selection and application techniques.
– Elevate with creative touches of what you collect.
– Explore altered surfaces to create on.
– Study form and develop values to give your objects life.
– Design with curated ephemera to finish with flair.
– Celebrate learning a new medium.