Be Still: A Mini Course with Danielle Donaldson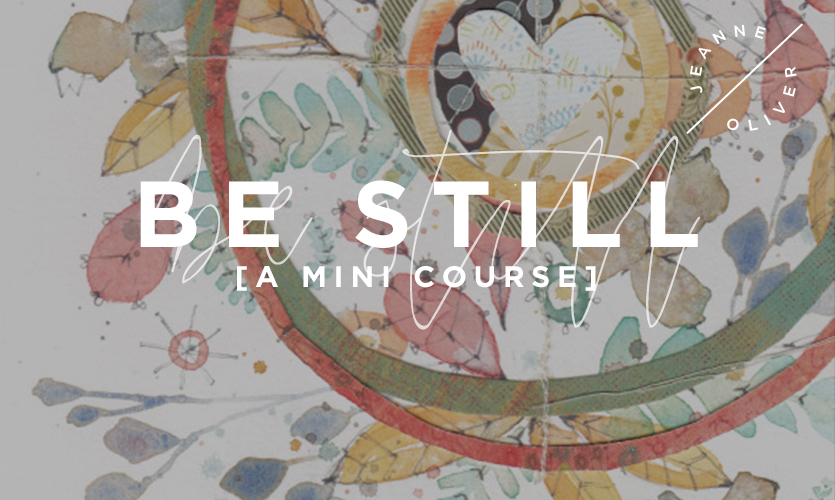 Course Description
This mini-course, be still, has been created for those of you who can't travel to work with me in person. And if you have worked with me in person, this will be a great little reminder of all that we learned!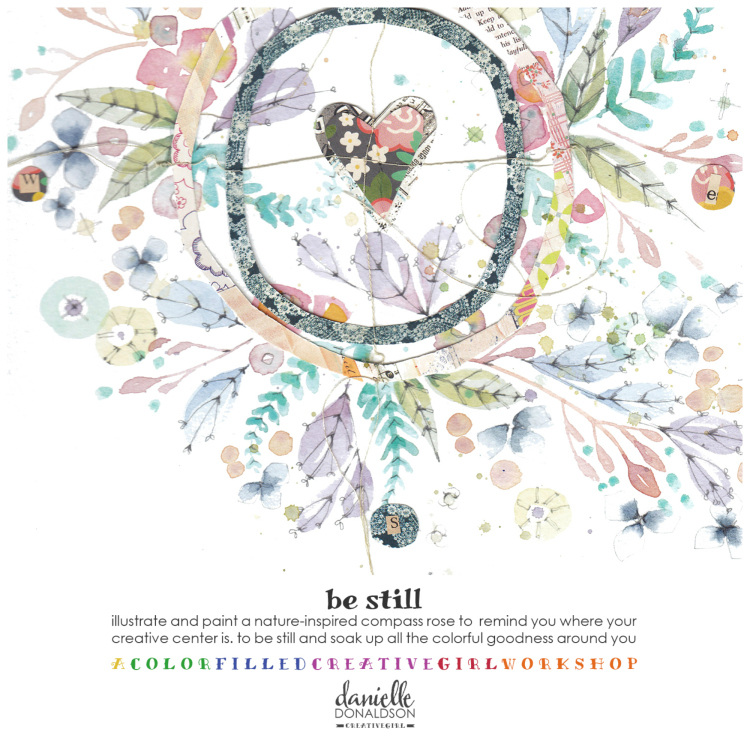 I'll show you how to cut and sew your very own compass hearts. They are SO much fun and really satisfying to make. We'll follow up with a pretty darn cool lesson in watercolor where we will practice choosing and mixing colors based on our compass hearts. Next, we'll break down each leaf and flower and practice, practice, practice! Last, we'll put all of what we learned together and make beautiful compass heart florals that will hopefully serve as a reminder to stay present and know where your heart is supposed to be.
So let's get going for goodness sakes!
Oh, one last thing! I have also created a PDF packet o'goodness. I gave you lots of room for notes – jot down the stuff that speaks to you. Stuff you want to remember when you pause the videos to play. Be sure to write down questions too. I am happy to answer them! All the pieces created during the videos are included for your reference. This will let you study them a bit more and hopefully they will spark your imagination and send you on your creative way!