Big and Bold with Kristi Beattie
Course Description
Join Kristi Beattie for an abstract acrylic painting course about harnessing your expressive energy into large, bold dynamic art.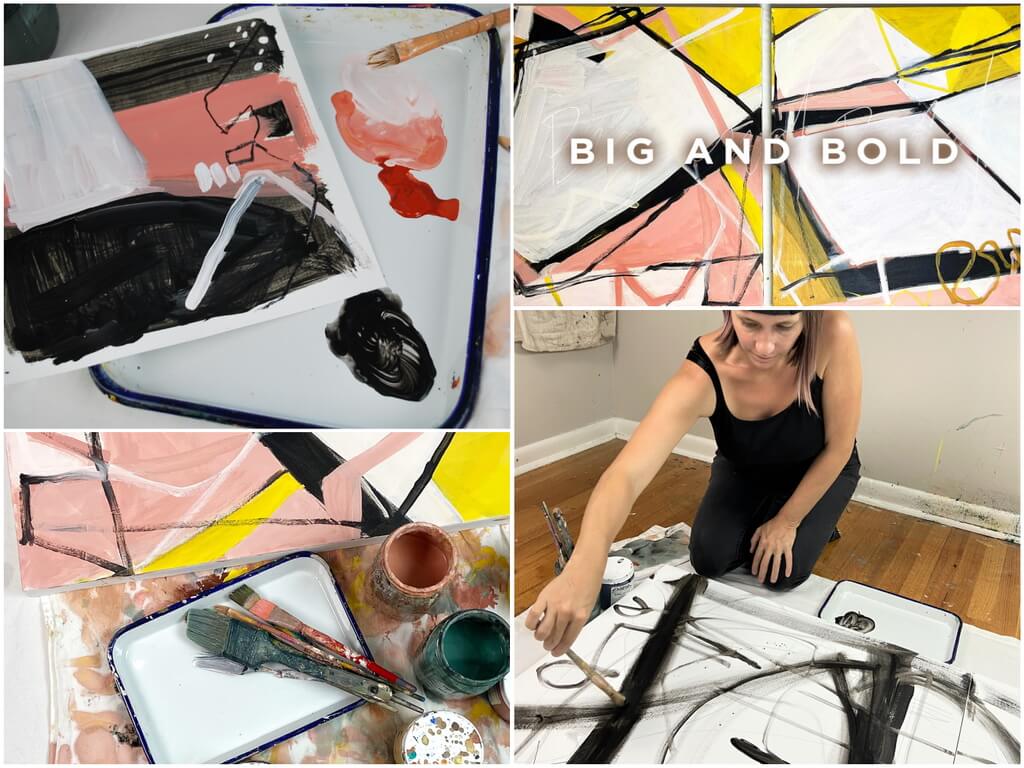 Abstract painting can feel daunting and developing a process can feel overwhelming. Kristi will share tips on how she developed her own process that works best for her. You will explore the balance between working in your head and heart and leveraging them at the best time.
You will learn to how to see your work more objectively and evaluate it based on the principles & elements of design.
"For me expressive intuitive energy is the catalyst for interesting composition and dynamic bold art. And principles and elements of design guide me to edit my work with confidence." – Kristi Beattie

Techniques Taught in this Course
Use expressive intuitive marks to create bold energy.
Learn principles and elements of design to guide & edit your choices.
Explore opacity to create depth and interest in your work.
Create bold statements with striking values.
Learn to create colors that relate to each other.
Create depth with lots of layers.