Close To Home: A Watercolor Landscape Journey with Michelle Wooderson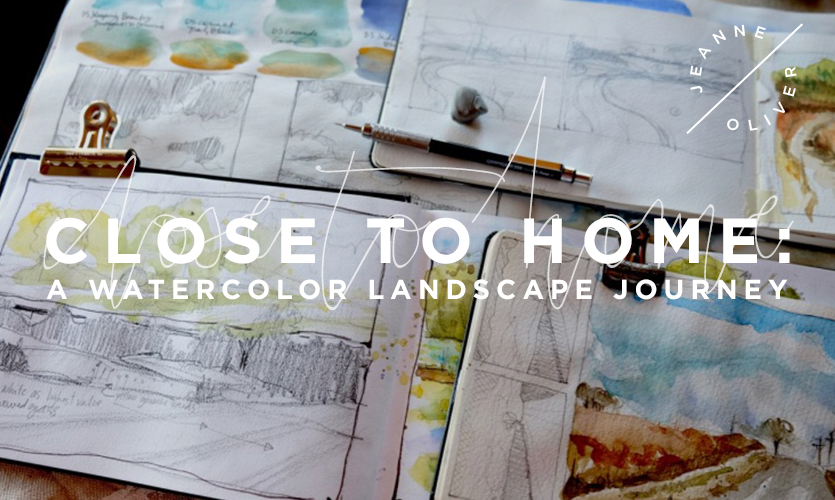 Course Description
Robert Henri said, "The object isn't to make art, it's to be in that wonderful state which makes art inevitable." I believe there is an artist and a desire to create inside all of us. It's that little push and a little guidance that might be just what you need to get you started or back on your art journey. It's all as close as your back door. There is plenty of inspiration to be found right around us and for me it's beautiful landscapes close to where I live. In this class we will evaluate where we are in our creative journey and set some goals for what we want to achieve in this class.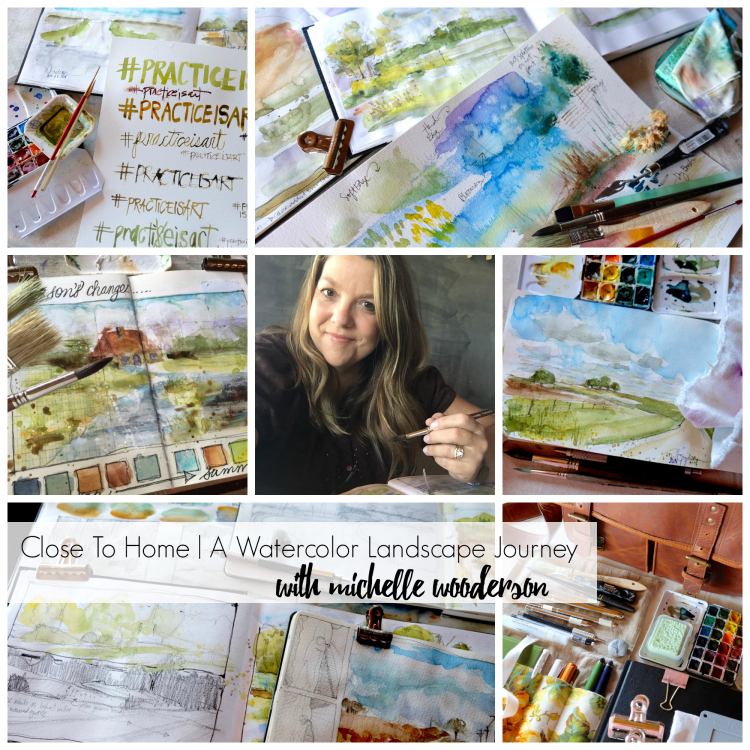 We'll explore sketching and watercolor supplies and set up a custom watercolor palette and travel sketch kit. We'll review the elements and principles of art and revisit the color theory and create a beautiful color wheel using your choice of paint colors.
Digging into your supplies and exploring what they can do is the best practice for getting to know your tools. We'll test out our brushes and tools to see what kinds of brush strokes and mark making we can make. Then we'll play with the watercolors to see how colors mix and washes and textures are made.
Sketching is key for setting up your landscape scenes. We'll learn why pencil sketches that show value and composition are so important to create before we ever pick up a paintbrush. We'll create a value scale that can be kept with your supplies and learn how to select the best scene for our paintings using a viewfinder.
Eventually all the techniques we learned will be put to the test. We'll start with simple shapes and work our way up to painting detailed but simple landscapes in our sketchbooks, learning tips and tricks along the way for creating skies, clouds, trees, grass and small details that make landscapes pop.
We'll create watercolor landscapes that are just for fun and experimenting.
We'll learn how to create a travel sketch kit, pack it all up and head outside. Sketching and painting from real live nature scenes is the best practice we can get.
Lastly, I want to us to learn that practice is art (#practiceisart is my favorite hashtag). We'll talk about daily practice (or practicing often) and how it will help us grow as artists.