Colorful Joy with Andrea Garvey
Course Description
Join Andrea Garvey for her first course on the Jeanne Oliver Creative Network!
This course is inspired by her love of color, mark making and florals.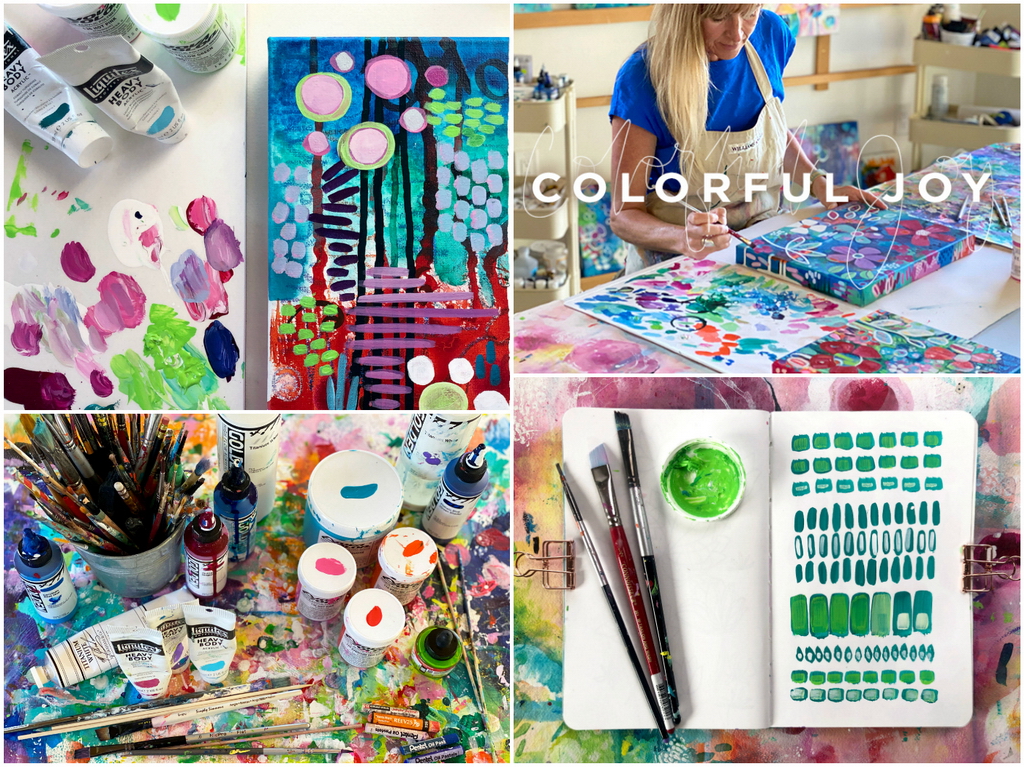 "There are always flowers for those who want to see them" Henri Matisse
Andrea's style is a combination of intuitive painting and realistic whimsy, creating colorful joy on any surface. In this class we will be painting a bouquet of florals on a canvas while Andrea takes us step by step through her creative process; building up rich layers, creating beautiful marks and color combinations.
Techniques Taught in this Course
-Using words + affirmations in your art
-Painting + dripping with acrylic inks
-Sketching + line drawing
-Finding inspiration
-Mark making + brush techniques
-Playing with color combinations
-Study in floral drawing + painting
-Intuitive painting + layering
-Stenciling + dry brushing
-Visual composition