Daydreams and Window Light with Roxanne Evans Stout
Course Description
Open the windows and join Roxanne Evans Stout for another magical workshop in mixed media and the book arts!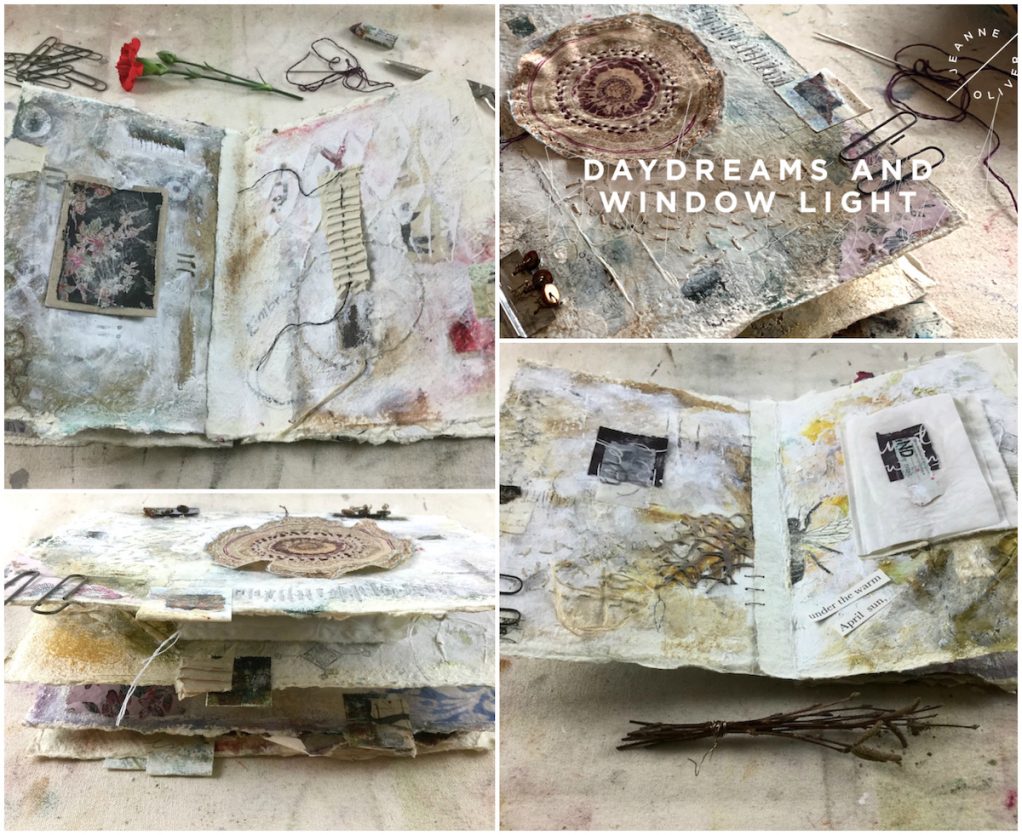 Daydream in layers and colors inspired by the filtered lights that come in through the windows when the sun is low- the lights that makes moving shadows on the walls… or by the way the trees flicker and dance in the evening breeze revealing snatches of the sky.
Techniques Taught In This Course
– Explore new ways to make mark marks and adding textures to pages of watercolor paper using a smooth mixture of gesso and modeling paste that has a similar texture to Venetian plaster
– Build our artist book page by page and bind it together using in an easy process that is one of my favorites
– Cover our page surfaces with color, and then cover the colors with a creamy layer of white so that only "windows" remain
– Scratch, dig and uncover the colors  once hiding beneath the surface and add smaller details with a pencil, pen and paintbrush
– Glaze and paint our own colors over thin deli paper to use later in our art works
– Collage and stitch to give your pages a personal touch that is only yours
– Delight as small details and rich textures are created
– Texture and stain metal sheets with wire brushes or sand paper
– Attach hinges, tags and small frames to your books
– Your book will be one you treasure forever. Your imagination has been stirred, color has changed before your eyes and daydreams swirl through your imagination!