Everyone is an Artist with Jan McCarthy
Course Description
Join Jan McCarthy as she walks you through how to discover your artistic voice and tell a story through abstract art making.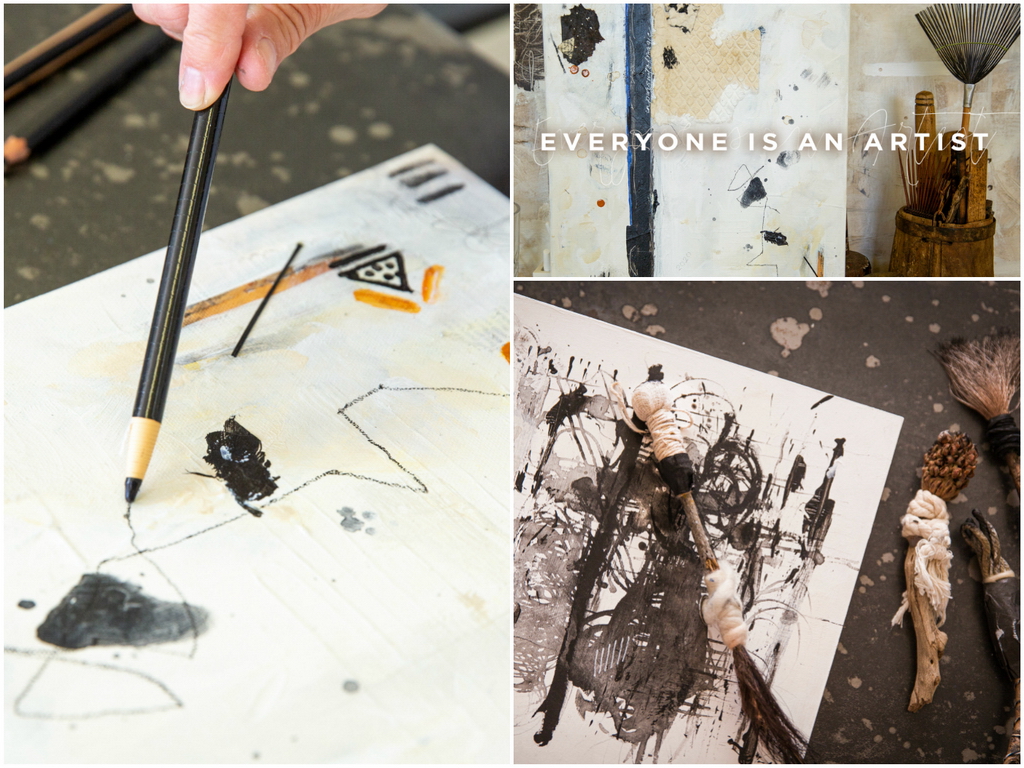 Every painting tells a story but learning how to communicate the story you want to tell through art can be intimidating, especially when you are working in abstract. Jan guides you through the process with ease, introducing you to a variety of materials that will leave you confident and sure in your art making and story telling.
Whatever your skillset, Jan believes everyone is an artist and she helps you find confidence and discover your artistic voice. Using mixed media, including collage, mark making, and creative exercises with warm-ups and various prompts, you will develop a story line and interpret your findings onto canvas.
This methodology of painting is a modern approach to storytelling and is an interesting way to discover more about yourself and the stories we tell. While every painting tells a story, the gem of this kind of painting is that while this painting may reflect your story, it can be interpreted in many different ways in the eyes of the observer. This is the true magic in art.
Art is always a journey into self-discovery, increased observation skills and creative pursuits. Jan's hope is that after this class you will feel confident to move forward using a variety of mediums and materials, but more importantly, confidence in telling a story through art with secret meanings and many interpretations.
While all techniques, materials and art practices Jan teaches are applicable to any size painting, she will be using a 16" x 20" canvas to demonstrate this art form.
Techniques Taught in this Course
Limiting beliefs and how to remove them
Overcoming a blank canvas
Prepping a canvas four ways
Finding your inspiration
How to pull your palette together for a project
Making your canvas a playground
Creating collage pieces within your artwork
Storyteller techniques to use in your art
Sketching with charcoal
Making a hand crafted paintbrush
Storytelling through mark making
Storytelling and symbolism through collage
Incorporating vintage elements into your work
Embellishing with surprise elements
Using natural elements in your art
Using transfer paper
Making watercolor paint with pigment
Finishing a painting