Hand-Forged: Metal and Torch Soldering Jewelry Class with Stephanie Lee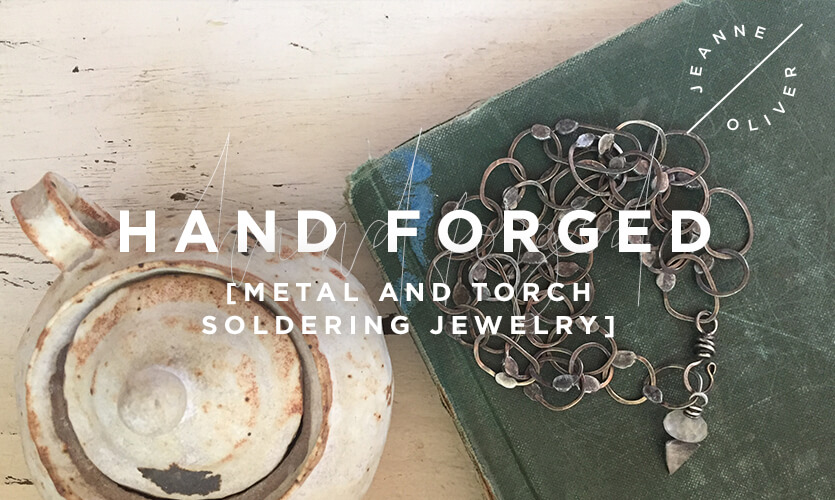 Course Description
Join Stephanie Lee as you learn a wide variety of techniques that you can easily translate into other jewelry forms and applications.
You will explore methods of forming wire into custom chain (with and without torch methods) as well as beginning to end construction of a necklace, bracelet/cuff, and earrings.
If you've ever wanted to create jewelry with personal meaning, beautiful texture, and luminous personality, this course is for you!
Using Stephanie's signature torch soldering techniques, you will learn how to form, forge, shape, and combine sheet metal and found jewelry components into texturally rich, exquisitely one-of-a-kind jewelry pieces.