In The Garden: A Tunnel Book Course with Kelly Hoernig
Course Description
This course takes you on a journey of wondrous discoveries.
Every single layer we add – texture, color and detail – leads your artistic eye into another realm of hidden treasure and unchartered territories for your creative muse.
This tunnel book creates mystery, delight and a sense of wonder for all ages. The act of book making, cutting the intricate tunnels then adding the beautiful colors of the garden takes you on an amazing adventure into the natural world of Mother Nature.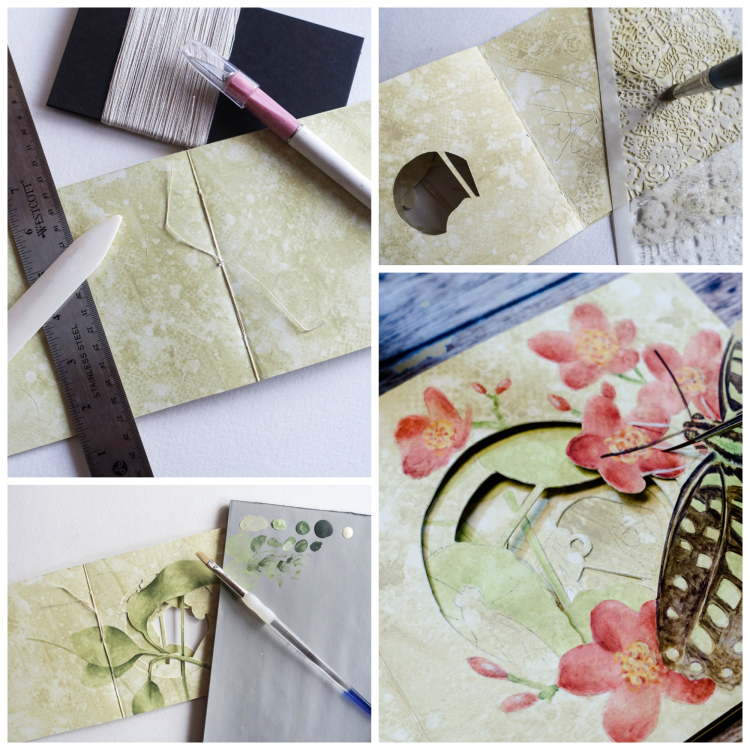 Techniques: Creating the book. Cutting the tunnels. Tone-on-tone stenciling. Building soft acrylic layers with washes of color. Achieving realistic details.
There is a drawing for each page and the videos are page by page so all techniques are shown throughout. Template with drawings and the tunnels are provided in the Book Making PDF.