Land and Sky with Rebecca Sower
Course Description
Sometimes the most interesting art arrives through layers upon layers. In Land and Sky, Rebecca will guide you through each of those layers where you will create beautiful abstract pieces inspired by the landscape.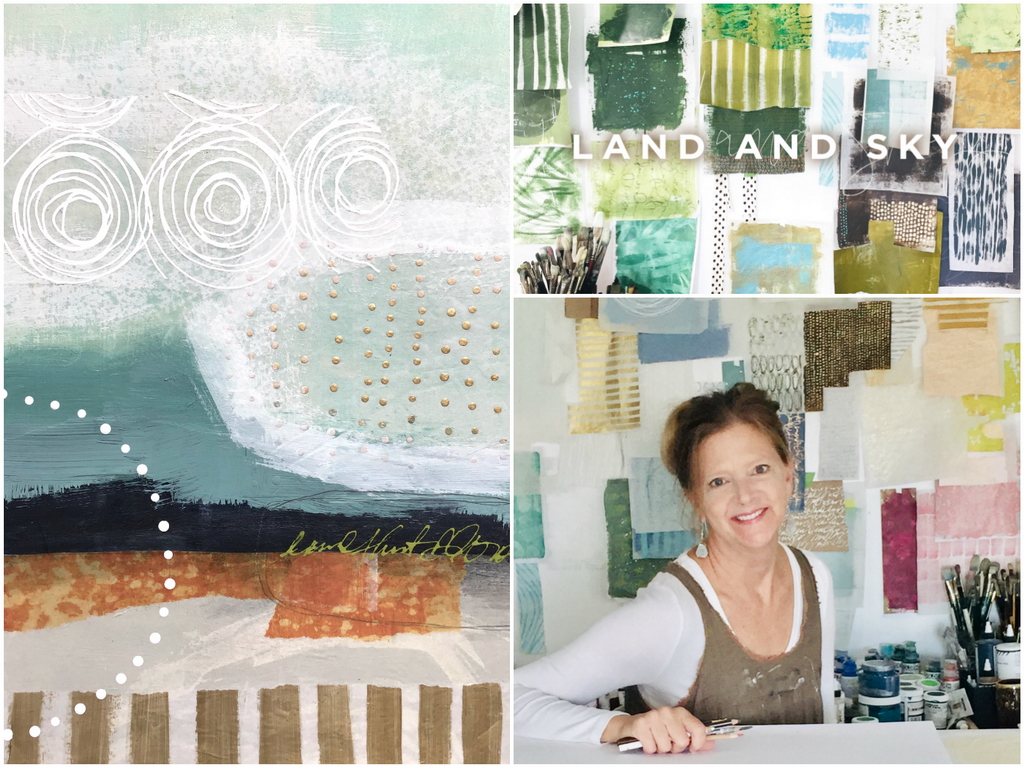 These steps will include creating your own collage papers (lots of them!), designing your compositions effectively, choosing and mixing colors that you love, delving into many mixed-media applications, even finishing and framing your work.
In Land and Sky, you will create six finished pieces of art in your own way with detailed stepped-out instructional techniques demonstrated by Rebecca. But these six pieces will be only the beginning of your art layering adventures. You will find yourself inspired to create more layered landscapes with every new sunrise.
Techniques Taught in this Course
Creating hand-painted collage papers
Intuitive painting and drawing
Using principles of design
Painting expressively
Using nature to inspire a painting
Keeping an art sketchbook
Simple line drawing
Mixing paint colors
Layering techniques
Mark making
Framing and displaying art
Stitching on paper
Reviewing and critiquing your work