Les Femmes with Renee Mueller
Course Description
Les Femmes
Join Renee Mueller for her first course here at the Jeanne Oliver Creative Network! This course is inspired by her deep love for dance, theater and the women who were a part of its history.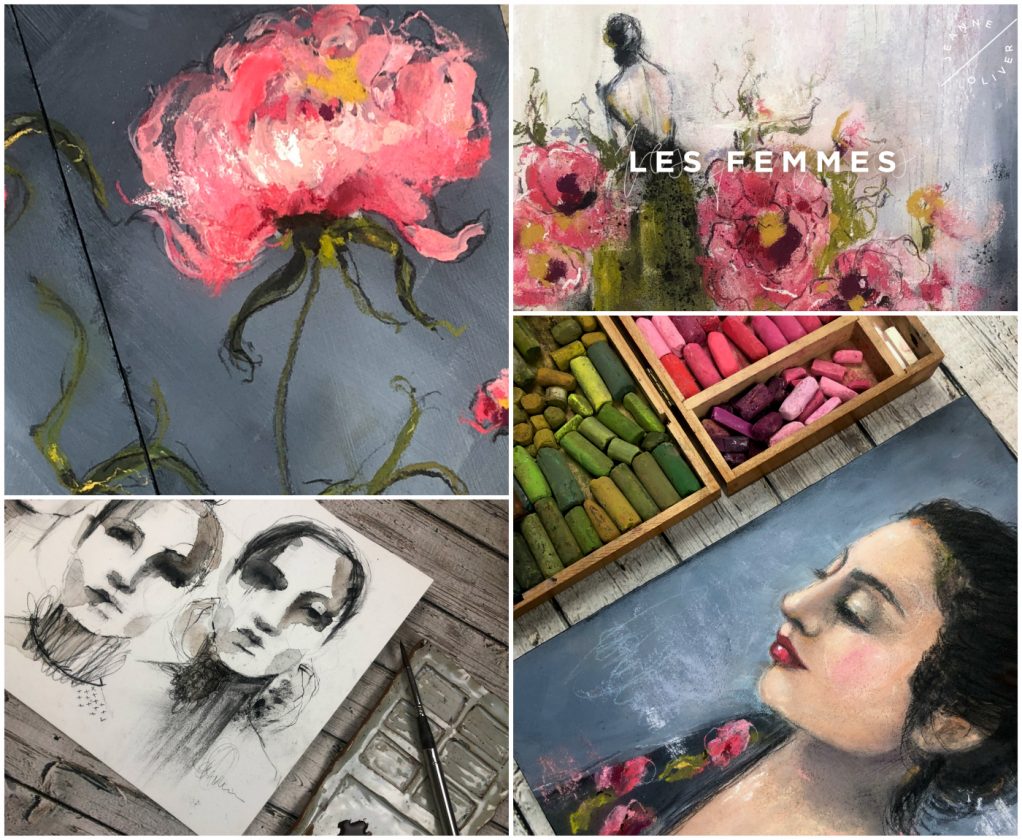 The theater is rich in history and virtually overflowing with inspiration. Stories abounding in tradition are told over and over through ballet, modern dance, opera, and musical theater. Stories that have been delicately woven into the history of the performing arts and continue to prove to be a great source of inspiration for all creative souls.
As a former dancer and choreographer, I learned to devote myself to a subject through research and gathering of many types of inspiration. I have come to learn that even the smallest glimmer of an idea is relevant and can eventually be the guiding light for your art.
In this class, we will walk alongside our muses as we create charcoal portraits with a variety of charcoal and techniques to create ethereal effects. I will guide you as we draw, paint, collage, and stitch. We will weave their stories along with our own to create beautifully expressive art.
Taking a page from master artists like Picasso, Matisse, and Noguchi, who designed sets and costumes for the theater, we will create a romantic, lush floral series fit for the stage.
"Everything must come from the heart, must be lived" ~Pina Bausch
Techniques Taught in this Course
-How to work with different types of charcoal and create beautifully layered effects.
-Expressive charcoal portraits with a nod to classical proportions.
-How to create a textural collage piece using personal artwork, found images, ephemera, stitching, and other materials.
-Step by step expressive floral series using acrylic paints, pastels, and light molding paste.
-Step by step portrait using acrylic paint and pastels
-Creating a beautiful color palette to use throughout the course.
-Learning to mix flesh tones with a limited color palette
-How to combine acrylics and pastels to create a rich, lush effect.
This course will teach you to embrace the gifts that set you apart as an artist. Gifts that can be brought to your art and create work that is deeply rooted in your soul.