Made with Love with Danielle Donaldson
Course Description
This course is a tried-and-true recipe, oh-so carefully crafted just for you!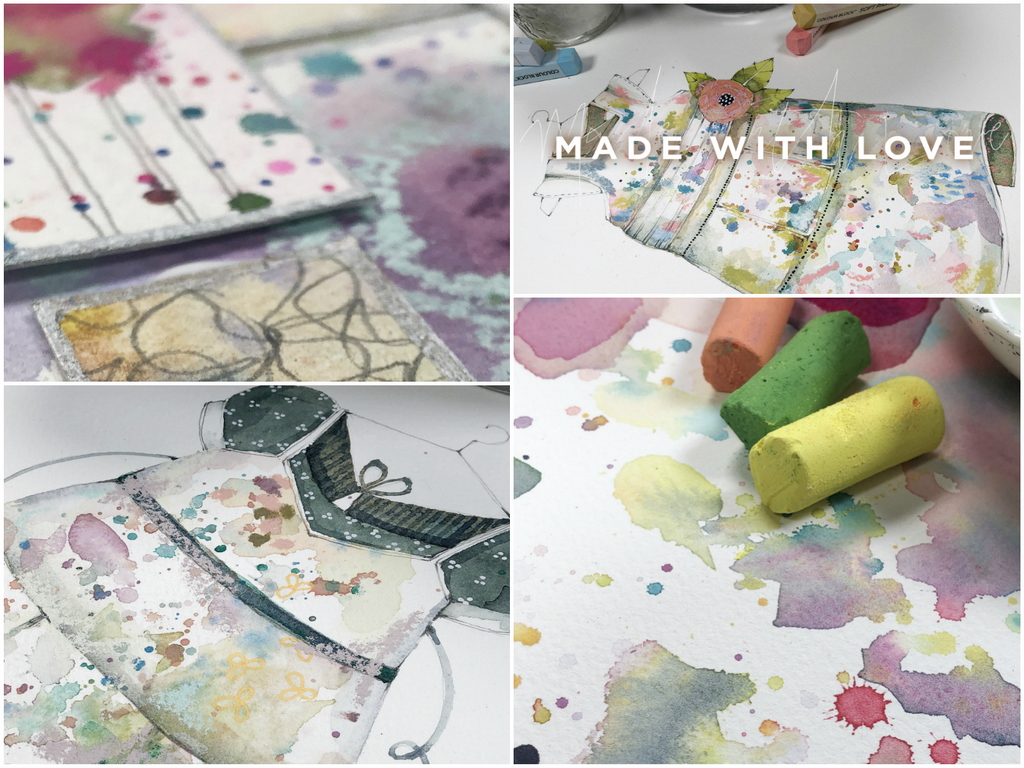 You'll need a pen and pencil; some paint, a brush or two, too, and a little love for splish-splashy rainbows and mess-making with a little attention to detail. We'll start with the basics—an apron, as simple as you like, drawn with love and ready for a smattering of stripes, a dash of a sash or even wee fairy's wings. Follow along with me, and you're sure to finish with something simply scrumptious every time!
This course will guide you through drawing and painting three aprons from start-to-finish, but before we dig in to our main projects, we'll learn how to splatter paint in thoughtful ways and add mixed-media marks. You'll even make a cool collage out of all your bits and pieces that you love the most! You'll also learn to layer new layers over mistakes – because we all make them. We'll finish up our time together to paint a fabric apron and nestle it on a sweet little hanger for a fun shadow box art piece!
Are you ready? I know I am!
Techniques Taught in this Course
– Illustration through drawing
– Watercolor painting
– Mixed media
– Mark making
– Collage