Minimal Collage | Creating More with Less with Leslie Rottner
Course Description
Minimal Collage | Creating More with Less
Focusing only on imperfect papers and book parts from the past, explore the notion of creating beautiful collage work using very few supplies.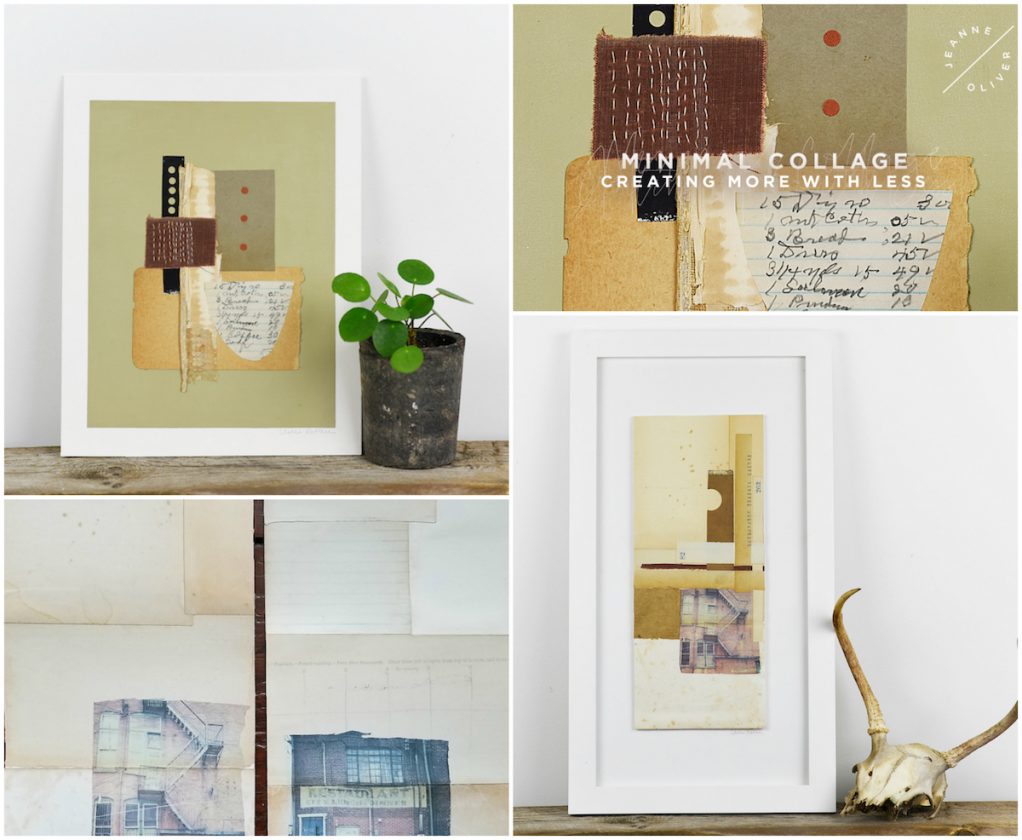 No marks, no paint, just paper. Clear the clutter to create space, both mentally and physically, and allow the papers to speak for themselves.
Creating a collage that is strong enough to stand on it's own encourages thoughtful placement knowing it won't be covered up.
Creating a practice of being present in the moment and working with papers that have their own story to tell is both calming and stimulating.
Enjoy creating more with less.
Techniques Taught in this Course
– Alternative image transfer methods
– Polaroid emulsion lift
– How to pull your palette together for a project
– Identify ​the color palette that speaks to you
– Gather​ imperfect papers and old books
– Combine​ color and texture
– Integrate​ shape and form
– Allow​ old papers to speak for themselves
– Discover​ the beauty in old papers
– Uncover​ the joy of working with paper and glue
– Create​ strong works that can stand alone
– Build​ interest by altering papers
– Present​ and enjoy your efforts