Mixed Media Directions | A Path to Artful Discovery with Rae Missigman
Course Description
The creative path can be a difficult one to navigate. Have you ever experienced times when you find yourself questioning your imaginative style? Join Rae Missigman for Mixed Media Directions.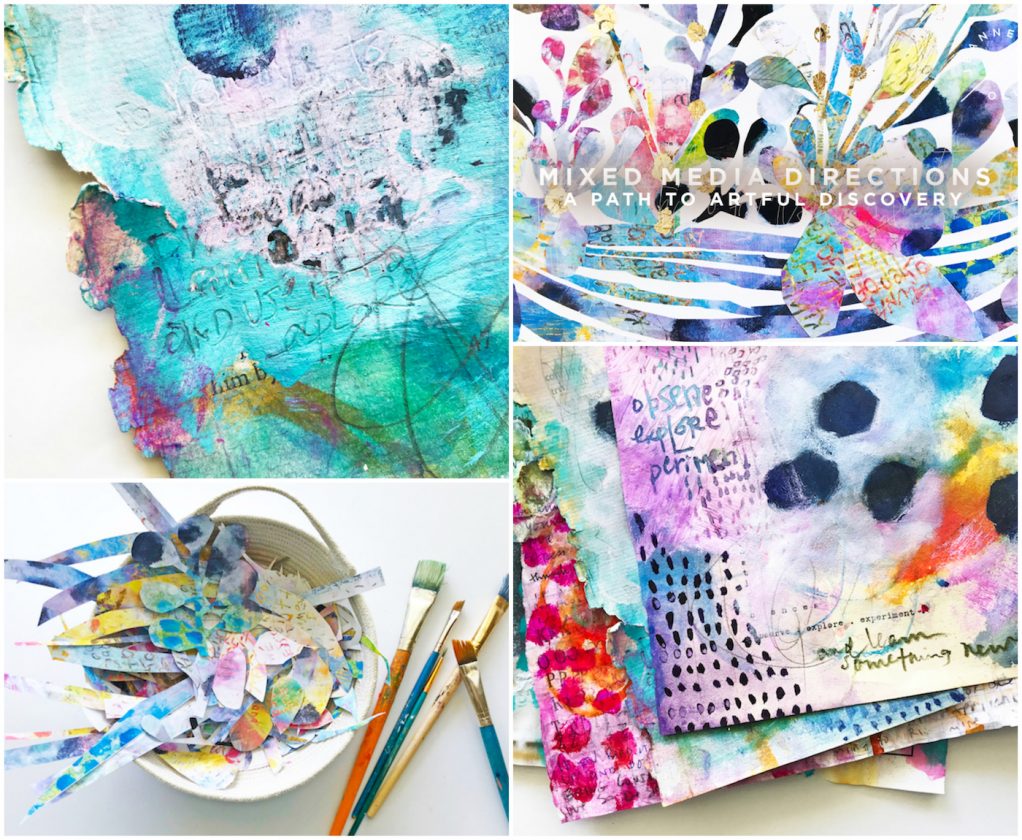 Digging into what this questioning means to you and your process may be all it takes to rediscover the artist in you once again.
Writing down the words that define your experiences can have the power to illuminate new creative choices. Together we will discover the joy of spontaneous writing and the potential it has to create a space for new ideas and inspiration. Combine paint, ink, pastels, and watercolor pencils to create luscious layers of depth and texture while transforming our musings into a foundation saturated with beauty. Watch as your unique style reemerges through layer upon layer of rich puddled color as you etch, scrub and unearth the artistry buried beneath.
Join me as we create two projects, deconstructing our newly constructed art papers and reshaping them into charming art pieces that celebrate movement along your creative path.