Mixed Media Magic with Alena Hennessy
Course Description
Fall in love with the intuitive process of paper and paint. I believe painting can serve as a metaphor on how to live life. There are many approaches one can take, none seemingly better than the rest. However, I approach the creative process in a playful and intuitive fashion. One where I stay curious, experimental, and allow for 'happy accidents.' I find that mixed media (working with paper, paint, ink and dry media) harmonizes with this approach beautifully. My objective for you is to loosen up and allow for that spontaneity in the endless wonder of art making.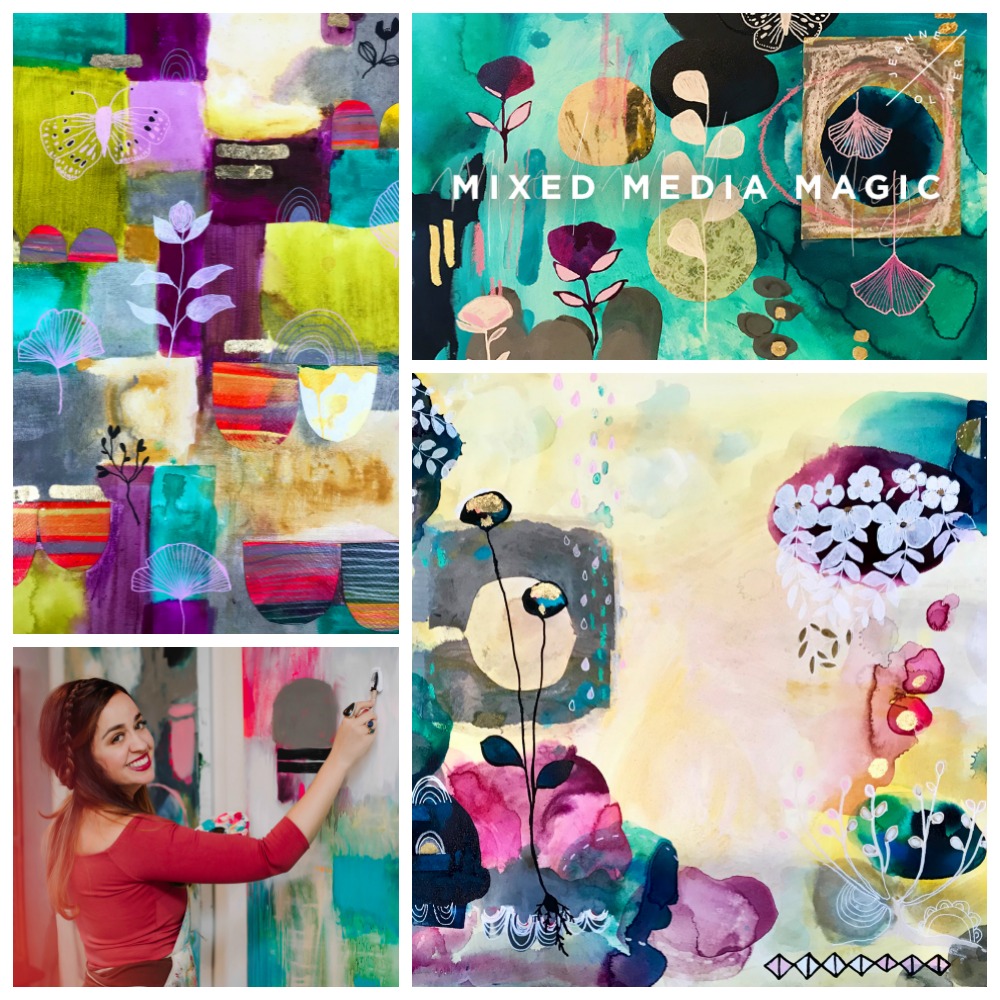 In this course you will learn:
To loosen up your hand and trust your instinctual creative self.
To embrace the beauty of Wabi-sabi aesthetic.
To work with mixed media so that it all harmonizes together.
To create a small series that work with the similar themes.