Natural Art Brushes with Leslie Rottner
Course Description
Imagine if while out walking in a park, on a trail, or by the water you slow down and look at the beauty of the fallen branches and roots. Now, instead of just admiring them bring them home and give them a new purpose.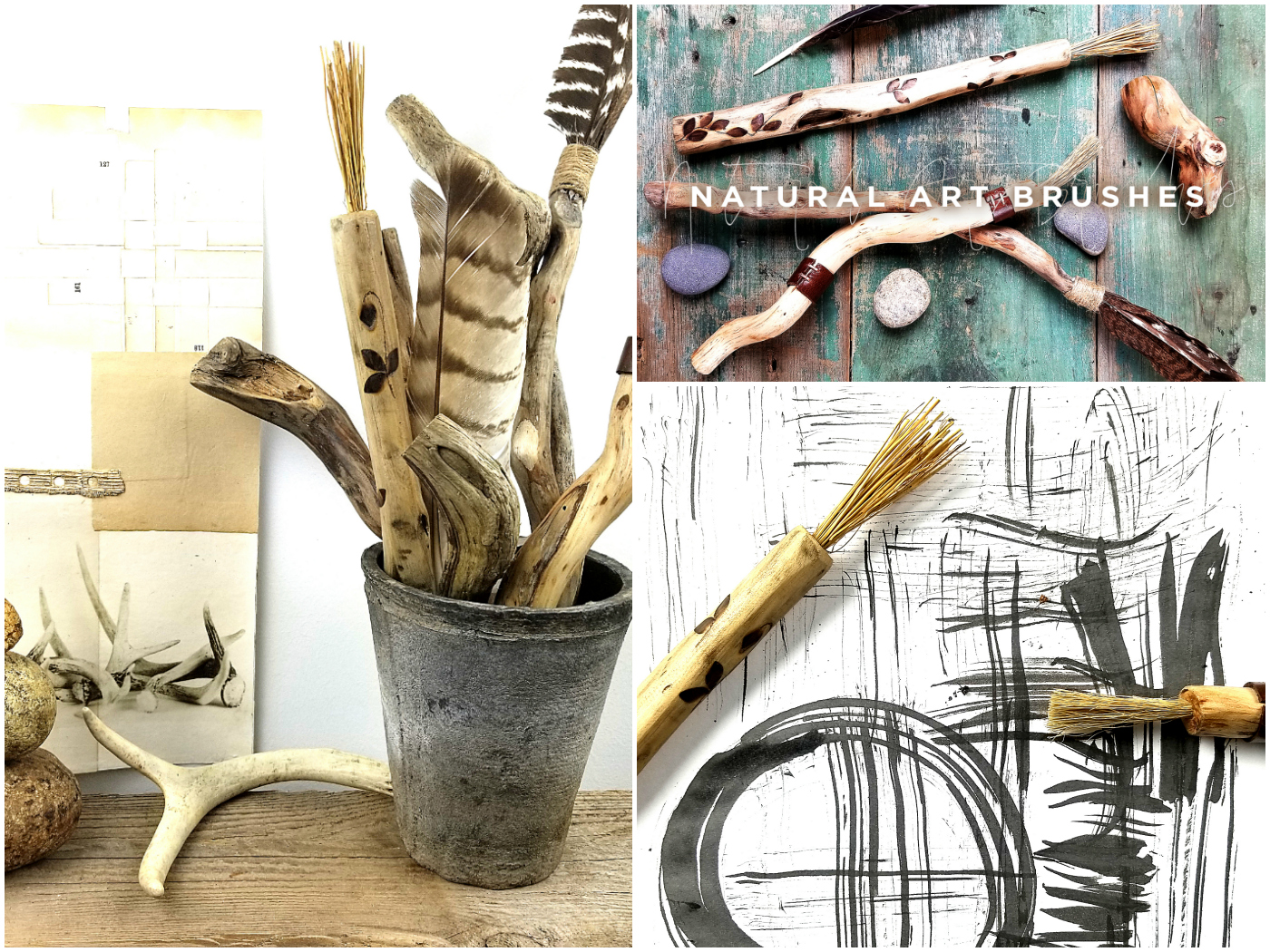 Working with these branches and roots to uncover the wood that is below the surface is such a pleasure. Taking off bark and dirt to expose what is beneath exposes the beauty and age of these pieces of wood.
Sanding, waxing, and embellishing further brings the wood to life while adding your own creative touch. We will make more refined brushes and also some primitive ones. Ultimately the art brush can be used for mark making or it can be displayed as a work of art itself.
With a few tools we will discover that this process is not difficult and so rewarding.
Techniques Taught in this Course
What to look for when you are walking
How to prepare the wood to work on
How to sand, wax, and drill
How to embellish with wood burning.
Suggestions for embellishing to make it your own
Choosing a brush
How to take care of the finished brush