Painting the Light | Expressive Watercolor with Christie Drahnak
Course Description
"Inspiration does exist, but it must find you working." – Picasso
In this class we will start at the beginning and learn watercolor techniques to free you up to be more expressive in your art. We will also create watercolor studies in a sketchbook to use for completed paintings.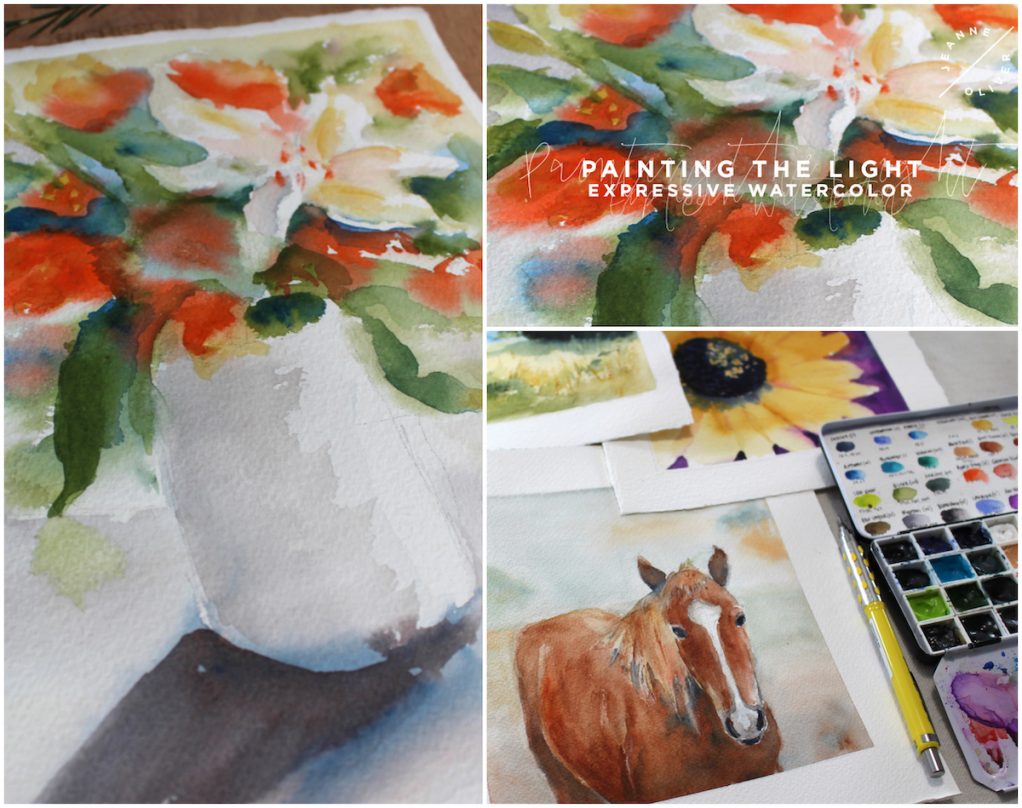 I love watercolor! Watercolor is a very portable medium and is quick to use. Using watercolor is a lesson in allowing the unexpected and being in awe of the effortless beauty that is created when you let go.
I would love for you to join me as I embark on a journey of discovery and expression using watercolor to capture the magic in everyday life.
I will share the full process I use to come up with original watercolor paintings, including the experiments and steps I take to find what I love and wish to express.
"If I create from the heart, nearly everything works; if from the head, almost nothing." – Chagall
You will be encouraged to create from your heart and express yourself while learning the luminous medium of watercolor.
By the end of class you will know how to set up a composition from a photograph using a sketchbook before going to your final painting. We will paint a sunflower, landscape and horse.
Painting the Light | Expressive Watercolor
– Explore watercolor techniques
– Learn more about yourself as an artist
– Express yourself without inhibition
– Create luminous works of art
– Build upon the skills you have to learn something new.
– Create studies that you can refer to again and again.
– Tune Into your unique artistic vision
– Capture the images that bring joy to your life
– Discover new possibilities in your sketchbook
– Uncover beauty in your everyday surroundings
– Gain confidence and paint freely
– Find joy in painting with watercolor
Techniques Taught In This Course
– Basic watercolor techniques
– Create thumbnail paintings in a watercolor sketchbook
– Experiment with color and composition
– Paint from your own photographs (or the ones I have provided)
– Simplify photographs into expressive paintings
– Floral, landscape and animal portrait painting with watercolors
– Realistic and more expressive painting techniques using watercolor