Pen Paint Paper with Julie Hamilton
Course Description
This course is all about You!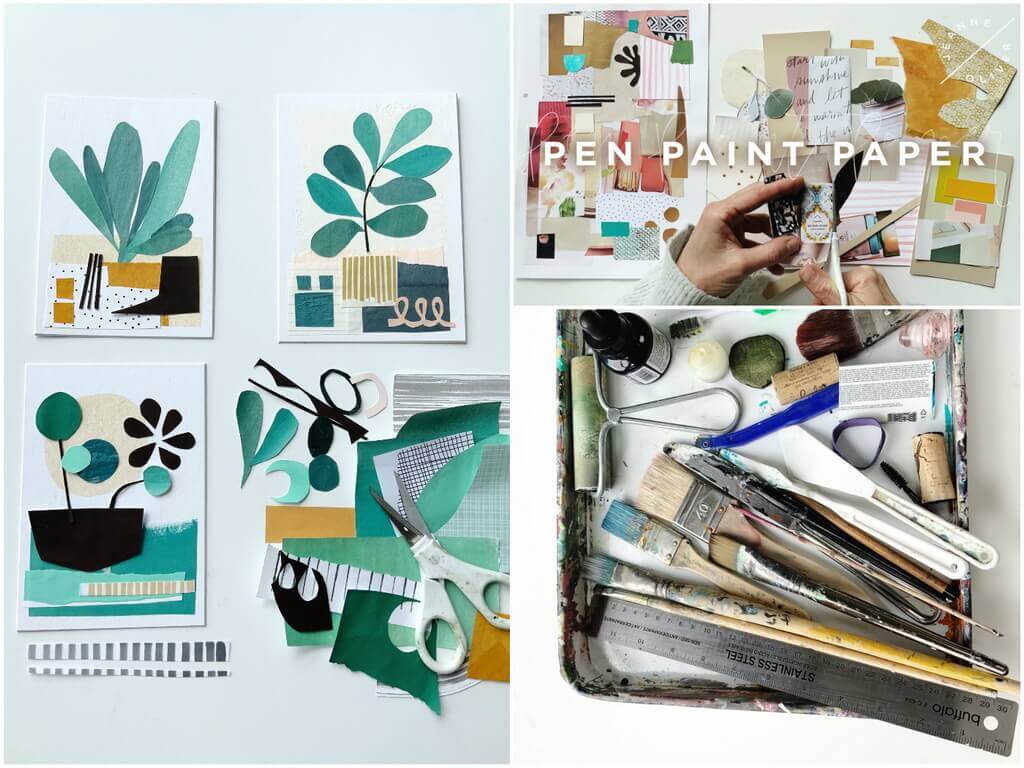 Using mixed media techniques you will discover what excites and inspires you to create. You will develop your visual vocabulary – the marks, the shapes, the line and texture that you are drawn to and expand upon them. You will be encouraged to experiment with creative play and build your confidence by working small and in series.
We will create in short bursts of creative focus with no thought of the outcome. The end result being all about exploring and finding possibilities.
You will be guided through a number of different exercises which include:
Inspiration:
– Discover
– Collect
– Document
Mark Making:
– Non objective drawing… Doodling!
– Finding your marks and shapes and expanding upon these
– Mixed media mashups
Collage:
– Making papers and patterns
– Collage cut outs
Visual Creative Journal:
– A visual vocabulary guide all about you
These exercises will encourage you to take time out daily to explore. I hope to encourage you to shift your creative lens and take the time to discover what you really love. It will be all about the journey rather than the end result. The spirit of experimentation and of play.
Techniques Taught in this Course
– Gathering and documenting inspiration
– Finding your marks
– Expanding your marks
– Mixed media experimentation
– Creating collage pieces within your artwork
– Creative journal making