Radiant Watercolor Portraits with Christie Drahnak
Course Description
"Watercolor is a swim in the metaphysics of life… a mirror of one's own character. Let it be unpredictable and colorful." – anonymous
In Radiant Watercolor Portraits Christie Drahnak will share with you her love for watercolor and painting faces.
Watercolor is a luminous and beautiful medium.  You will fall in love with all of the happy surprises and magical effects you can create with a little paint and water.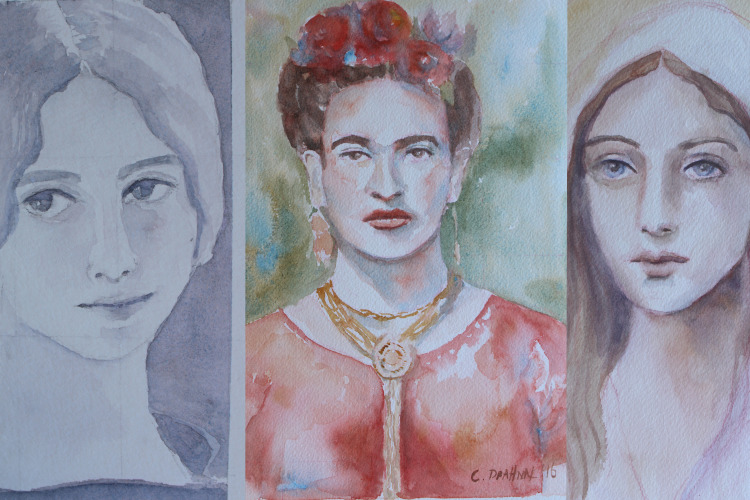 Dive head first into portrait drawing, watercolor basics, and value studies.   Christie will walk you through the process she uses to create art that brings peace and joy to both artist and viewer.You will start at the beginners level and by the time class is over you will have the knowledge of an intermediate watercolor artist.  Christie will also share her favorite techniques and supplies.