Sketchworks | Drawing with Confidence with Angela Redhead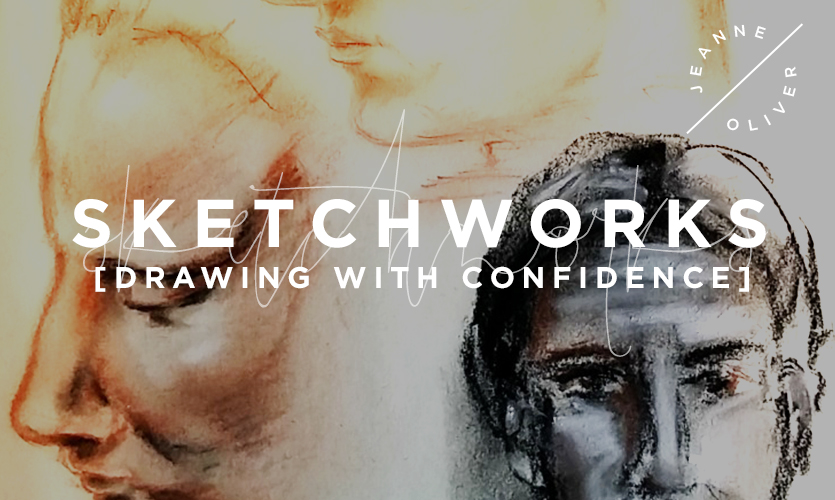 Course Description
He who loves practice without theory is like the sailor who boards ship without a rudder and compass and never knows where he may cast. – Leonardo da Vinci
The old masters were skilled draftsmen. Having a good understanding of logical art allowed them to deviate from the rules in their own way and create amazing masterpieces. In this two part online class, Angie Redhead will show you the drawing tools needed to improve and confidently take your art to the next level.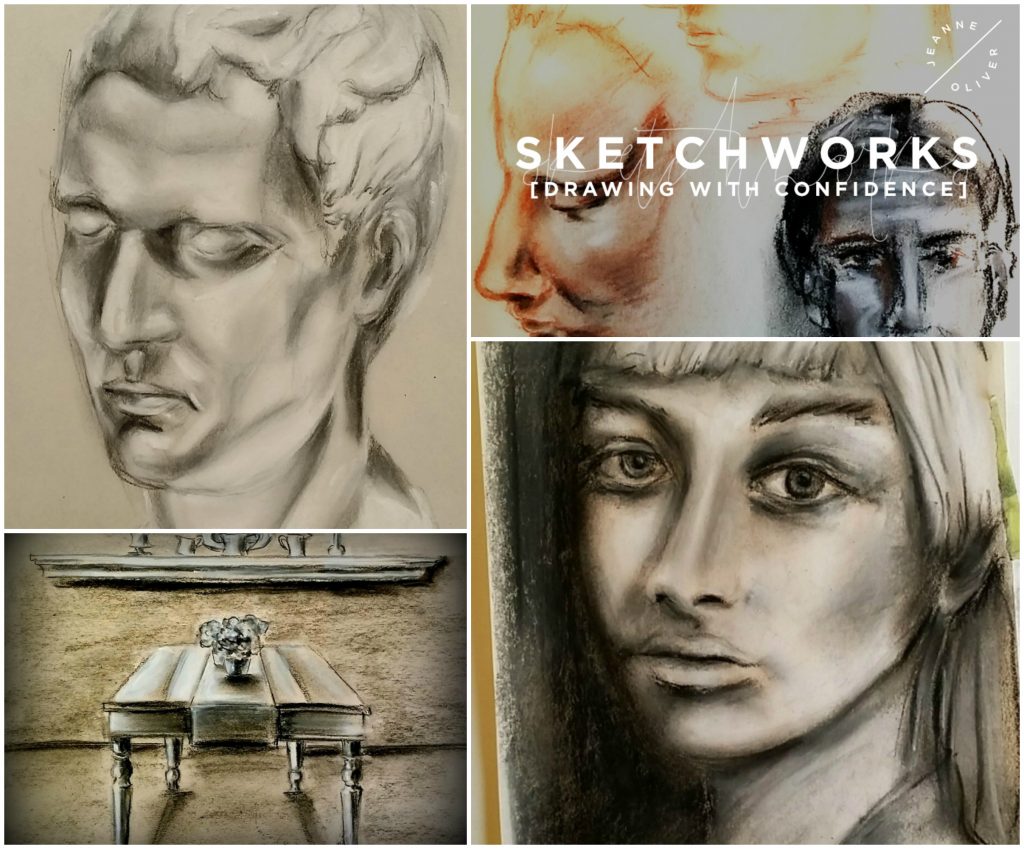 Angie Redhead will take you through perspective, the parts of a landscape and how perspective relates to portraiture. You will also learn the various methods of shading, finding the light source and illustrating highlights.
Perspective Drawing
– 1 point, 2 point, 3 point
– parts of a landscape drawing – horizon line, foreground & background
– shading, highlights, etc.
– show how relates to still life, and portraiture
– tips for checking perspective and proportions
You will take an in depth look at the anatomy of the head, it's proportions, bone structure, muscles and facial planes in order to understand where shadows and features should fall in a portrait.
Drawing the Face/Human Head
– anatomy & proportions
– bone structure of skull
– muscles
– facial planes
– where shadows fall
– difference between male and female faces
– face maps