The Alchemist with Kate Poole
Course Description
So many friends who have come to our home for the first time walk through the door and ask me, "What is that smell?" It is hard to explain to them that it is never one thing. It is a layering of fragrance over the whole house that makes our home smell the way it does. Walking into a space that has been fragranced with intent creates a powerful experience, even for those not consciously aware of it.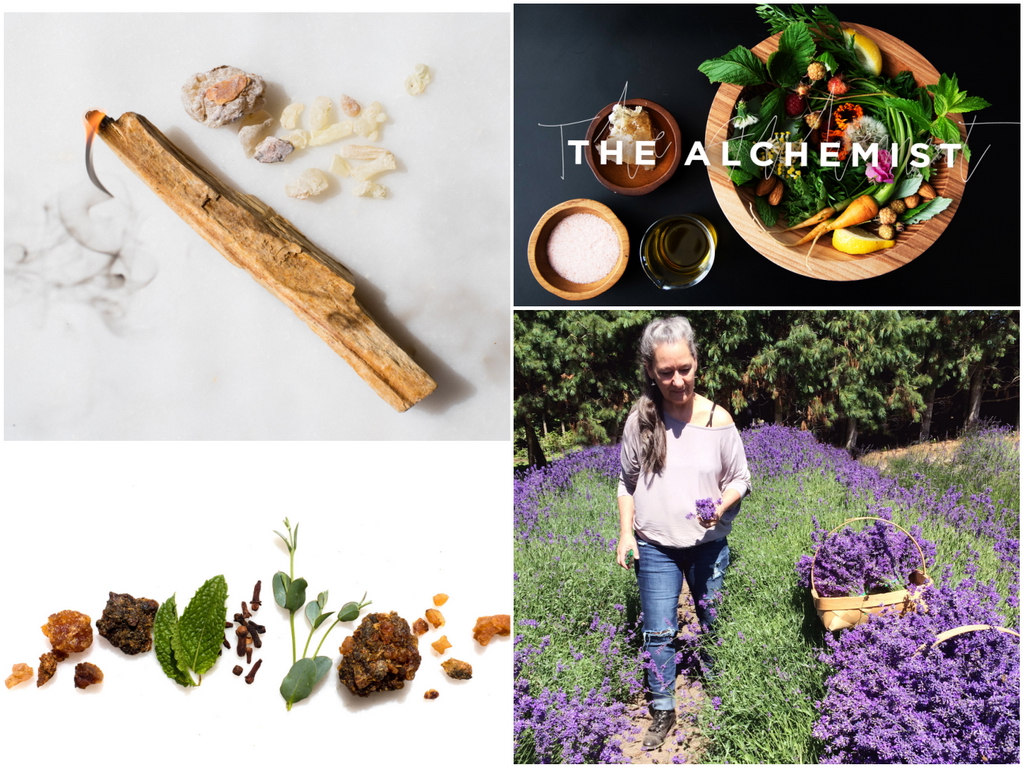 Our sense of smell is largely taken for granted, but did you know that there is a very big link between our sense of smell and our emotions and memories? In this course we will be exploring ways to integrate fragrance into every room of our homes to create subtle and profound olfactory experiences.
We will be using essential oils, plant hydrosols, and fresh and dried plant materials in a variety of ways to bring scent inside. We will explore the art of perfume making and how to create a signature scent that is unique to you. We will learn to make incense of the highest quality from natural plant materials. We will learn how to use plant extracts, essential oils, and floral waters to cleanse our homes better than any chemical cleaners ever could.
Let's wake up your sense of smell and take you on a fragrance journey what will enrich your life, please join me.
Techniques Taught in this Course
Understand essential oil fragrance profiles to create your own signature scent
Distill hydrosols (floral plant waters)
Learn what plants you have around you that can be used in distilling
Extract plant essence into alcohol
What plants to plant in your garden or landscape that are highly fragrant
How to bring fragrance into every room of your home/workspace
How to make incense cones from natural ingredients
Learn about the best essential oils to diffuse in your environment
How to make your own cleansing products that work and smell incredible