The Curious Artist with Lucy Cooke
Course Description
Join Lucy Cooke as we explore a variety of ways to create authentic pieces of art with pencils, ink, twigs, acrylic paints, threads and more!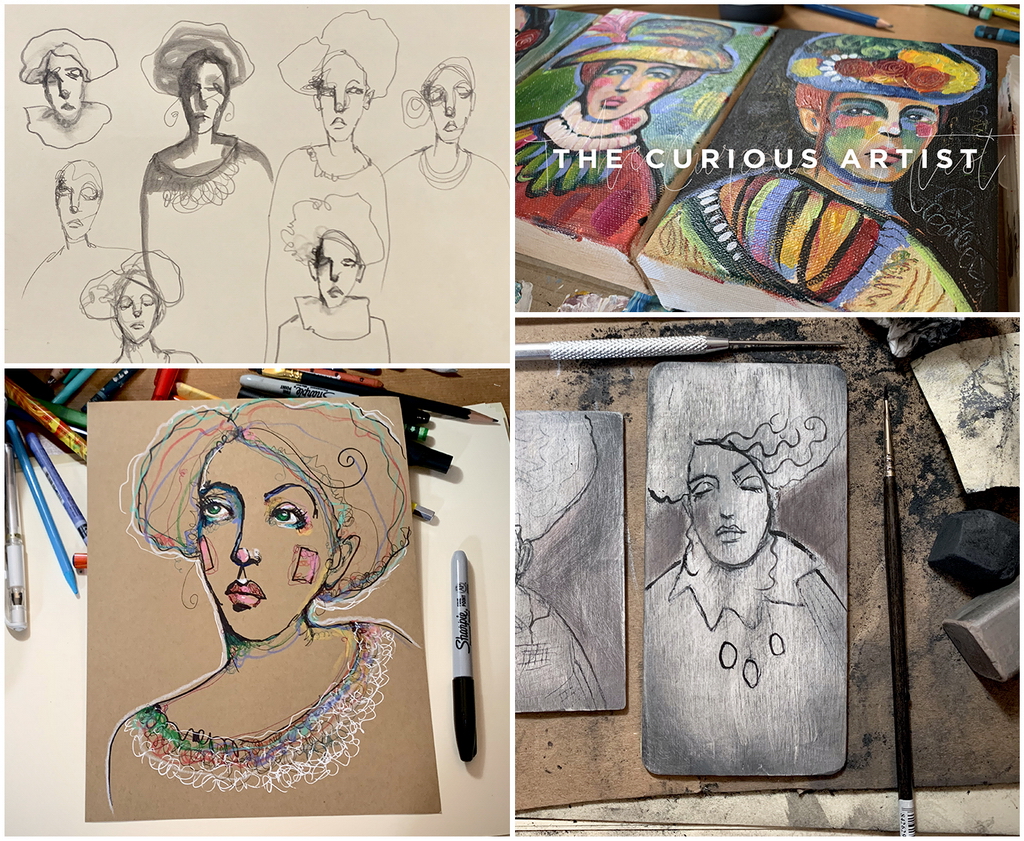 As artists, we love to collect art supplies. But sometimes, we hesitate to play with them, waiting for the perfect art project to come along.
For this class, we will shake off that hesitation, pull out the neglected art bins, and play with familiar art materials in unexpected ways. From the simple organic lines of pencil play, to getting creative with twigs and ink, we will be inspired to create art from our heart. We will play with a bit of everything in this class, using our stash of colored pencils, crayons, watercolor, ballpoint pens, charcoal, acrylic paint, embroidery thread, bits of cloth and buttons, and so much more!
This is all about curiosity and finding out what these supplies can do, if we just take the time to have fun and get a little messy!
Techniques Taught in this Course
– Sketching with pencil and pen
– Portraits made with ink and a variety of fun tools
– Adding color to your portraits in a creative way
– Stitching original fabric collages
– Portrait painting with acrylics on canvas
– Charcoal and gouache etched portraits
– Portraits with Sharpie markers, colored pencils, and pens
– Using charcoal and pastel in a loose way
– Carbon paper faces and figures with collage