The Magpie's Nest with Aimee Irel Bishop
Course Description
Are you a collector of the weird and wonderful? Do you long to find your truest artistic expression?
Do you find yourself picking up little things that catch your eye when you are on walks? Do you save little pieces or special paper and fabric? Let's explore the spirit of the magpie, a bird with much connected mystique and symbolism!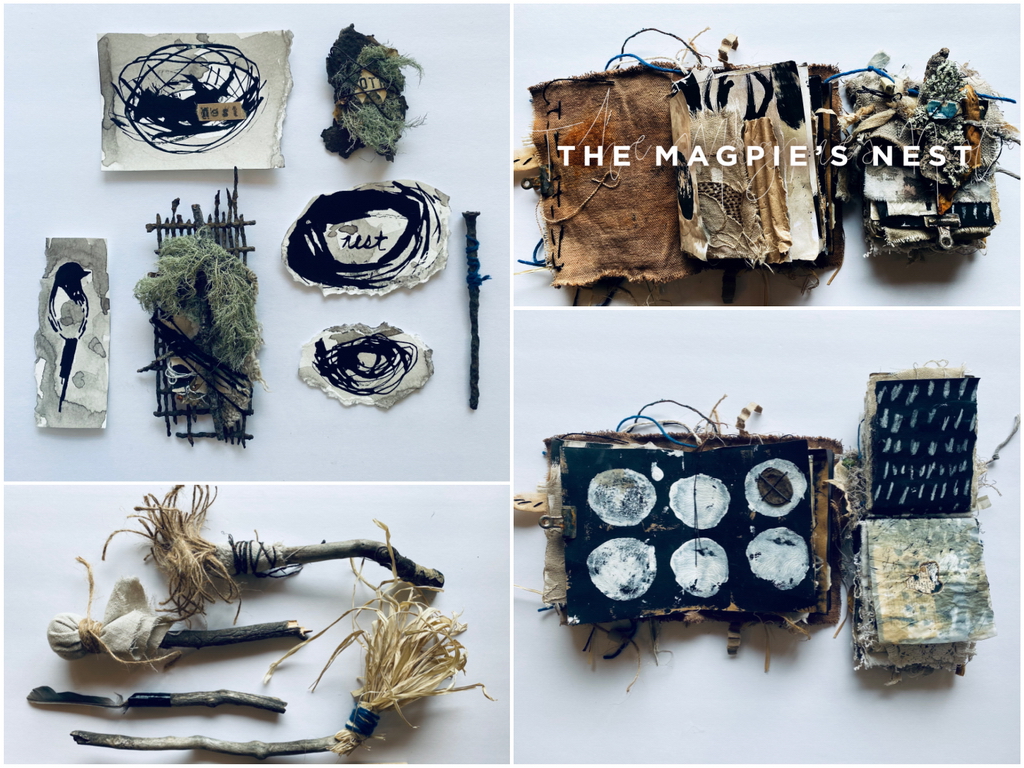 In this workshop Aimee will be approaching the creative process with curiosity and a playful spirit. Using the Magpie as your muse you'll be experimenting with different ways to tap into your creative instinct and fearlessness. Aimee will guide you in finding your very own visual language using brushes and mark making tools made with simple accessible materials. While exploring your truest creative expression you will build an artist book full of layers and stories from deep within your soul.
Aimee hopes to share with you how she delves into self discovery by letting go and going deep into herself. Being an observer of the process and being open to any outcome will lead you to making true and personal art that speaks from your soul.
Techniques Taught in this Course
Artist Brush Making
Mark Making
Finding your visual voice
India Ink
Rust Dyes
Natural Dyes with Tea and Rust
Using Flame
Sketching
Assemblage
Stitching on fabric and paper
Book binding
Weaving