The Painted Prairie with Beth Cole
Course Description
Create mood and atmosphere in your landscape paintings in this course with Beth Cole. Discover how to give depth and life to your work with just a few simple brush strokes. Learn the beauty of lost and found edges and create flow through your painting with line, color and value. Use a limited palette to mix just the right warm and cool colors, including beautiful grays.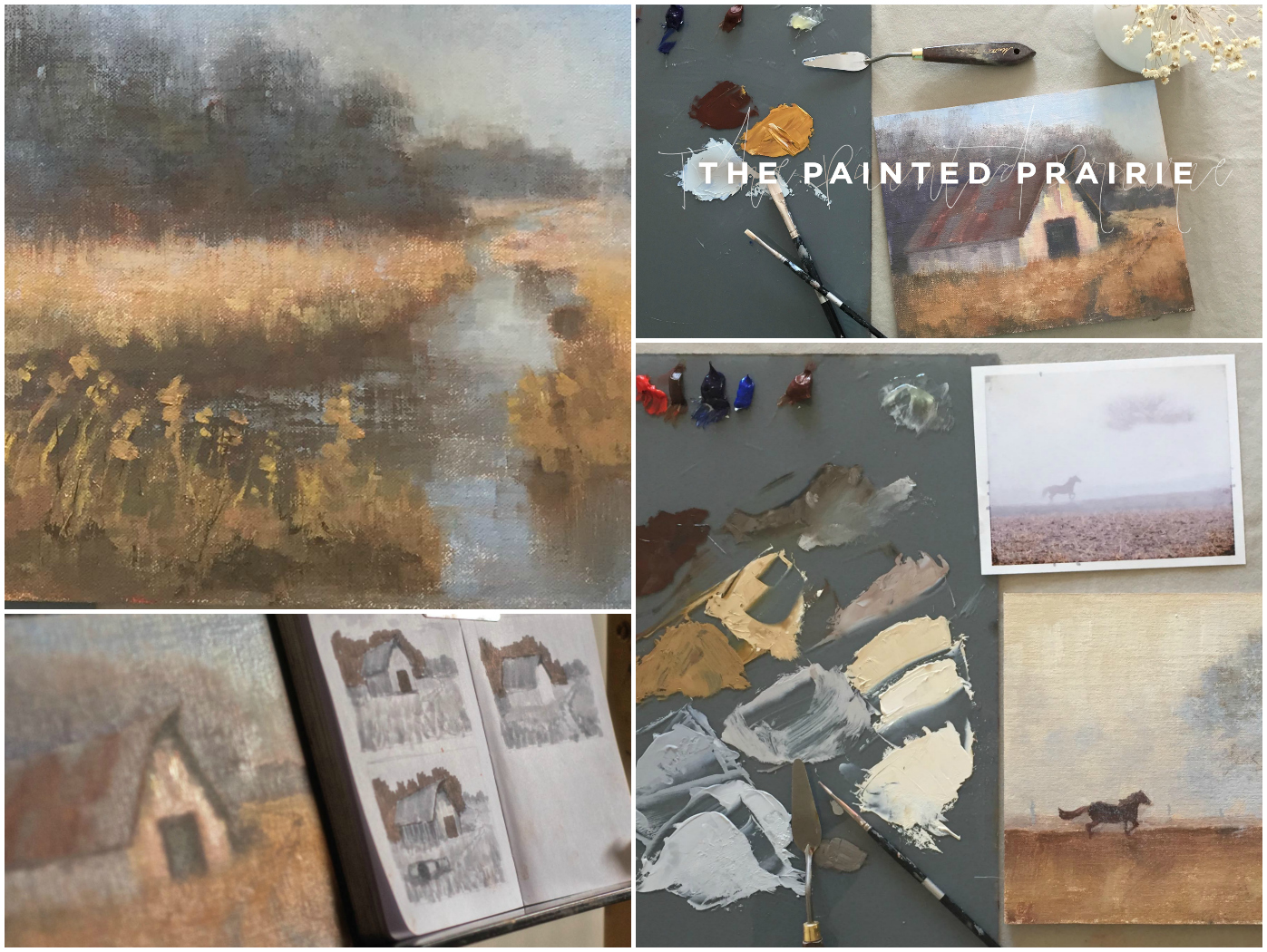 Imagine a place of tranquility, calmness and quiet – where you can hear the wind in the trees, feel the breeze in your hair and see the sun rise and fall with the circle of the days.
This is the heartland, the prairie, the place I call home. In "The Painted Prairie," I want to bring you into my little corner of the world, to share the most beautiful parts of it with you. I will guide you through a painting process you can use over and over to breathe life into your work.
Join me as we paint land, water and sky based on an intention that will guide you through the process and keep you grounded. You will learn about perspective in the landscape, composing the scene, creating lost and found edges and mixing warm and cool grays.
We'll explore form by practicing animals and buildings in the landscape. You'll see how a few paint strokes and value contrasts can tell a story and bring the painting to the place you intended.
My hope is that through this course you will find rest and contentment, not only in the learning and creativity, but in the beauty of what we will be painting – the land itself and the ethereal cape of atmosphere it displays for us. It is all around us, all we need is to be willing to open our eyes and see.
Beth will be creating in oils but please feel free to substitute in acrylics.
Techniques Taught in this Course
-Simplifying your color palette
-Mixing colors, including yummy grays
-Seeing your composition as three to four shapes
-Connecting your shapes and assigning value to them
-Creating an under painting as a guide
-Adding texture with different tools
-Drawing with paint
-Layering to create mood and atmosphere
-Painting water and reflections
-Exploring lost and found edges
-Practicing the basics of perspective
-Setting an intention with your artwork
-Telling a story through paint
This is my favorite painting quote and I hope it encourages you to go for it with your paintings. This will be a safe place to experiment and grow. I hope you will join us!
"You don't have to think you are great, but you do need to feel that what you are after is great. You need to feel at any moment that the canvas could come alive, could become a beautiful picture. To think that way raises the stakes. You shouldn't be held back by the thought that you're not good enough, not experienced enough. That's always going to be true; no artist is as good as he or she could be; that's what keeps us painting."
— Gregg Kreutz, author of Problem Solving for Oil Painters