Underneath | Oil + Cold Wax with Jeanne Oliver
Course Description
What others see at the surface rarely tells the story of what it took to get where we are now. Only when we dig below the surface do we find what lies underneath and all that it took to create something so complicated, rich, thought provoking, broken and beautiful. This same thought is true with oil and cold wax. What we begin with may only be a glimpse in the end. Marks and colors that we do not love in the beginning may become the beauty revealed as we scrape back the layers to reveal the underneath. Only with layers, marks, exploring, and then revealing do our pieces come to life.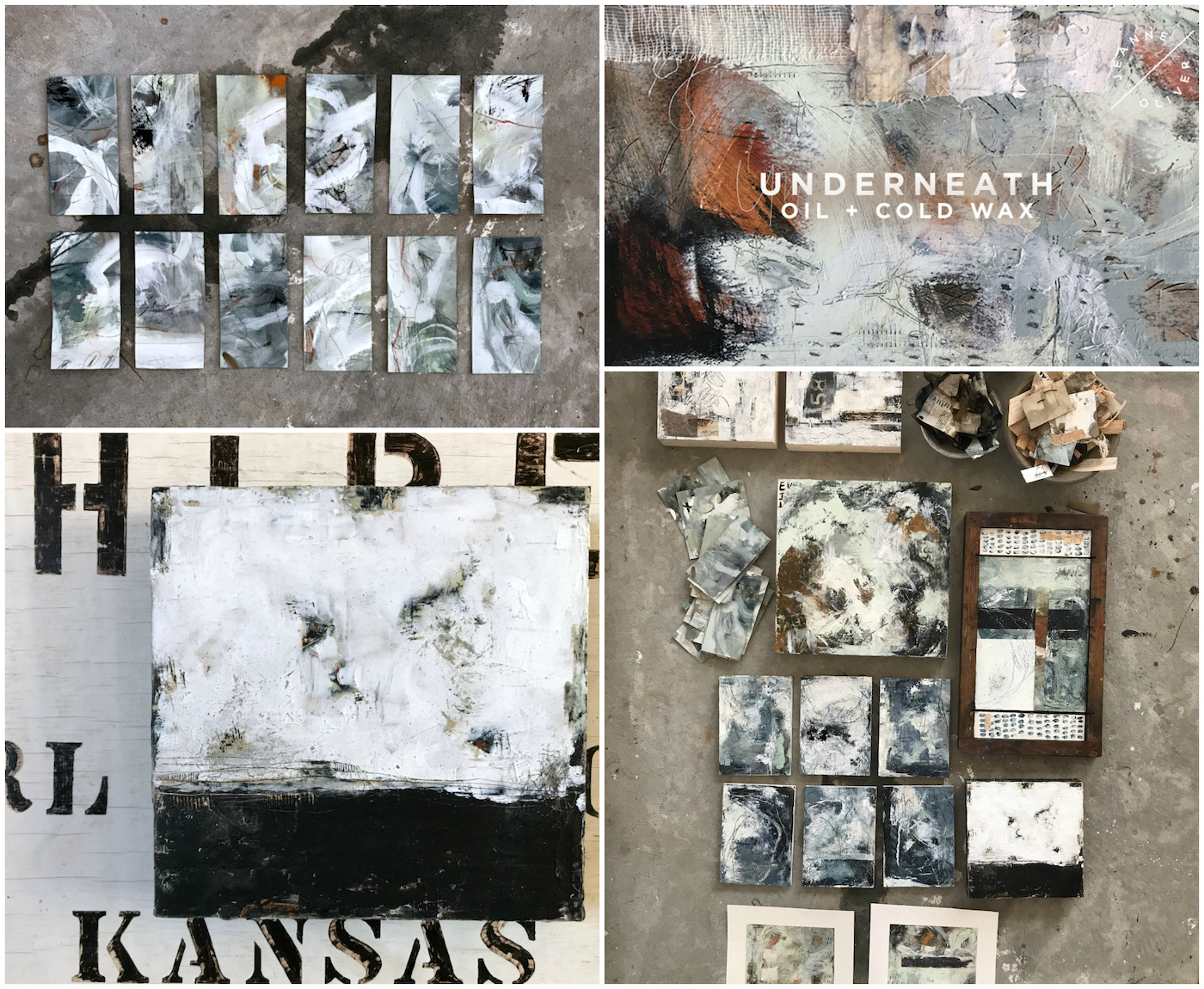 Join me in discovering the beautiful layers, textures, and marks that only oil and cold wax can achieve. We will dive into the creative process of gathering our supplies and palette, finding inspiration within our own marks and compositions, and then taking our small studies and letting them lead us into larger works of oil and cold wax. We will create unique dyed and stitched pieces of our old art and give them new life within our oil and cold wax layers. Through oil, cold wax, mark making tools, mixed media supplies you already have on hand and vintage papers we will create art on paper, plywood, paper mounted on wood, wood panels, plaster and even a triptych.
I will lead you step by step and you will take away tangible tools and techniques to use not only in this course but for any other medium you love to work with.
Techniques Taught in this Course
-How to use oil paint and cold wax
-How to pull your palette together for a project
-Create a freestyle abstract
-Creating mini studies with acrylics and mixed media supplies
-Finding palettes and compositions within your work
-Collecting your own marks for inspiration-Never get stuck again
-Creating collage pieces within your art work
-How to dye + stitch your art and vintage elements
-How to bring new life to older art
-Create oil + cold wax on paper
-Create oil + cold wax in a series on plywood
-How to mount paper on wood panels
-Create oil + cold wax on paper mounted on wood
-Create oil + cold wax on wood panel
-Create oil + cold wax on plaster and wood panel
-Create oil + cold wax triptych