Wallflowers with Renee Mueller
Course Description
This course explores the beautiful subject of flowers and how to weave them into our work with intention—by taking inspiration from the graceful moody paintings of the Old Dutch Masters and a nod to the moving florals of the Impressionist.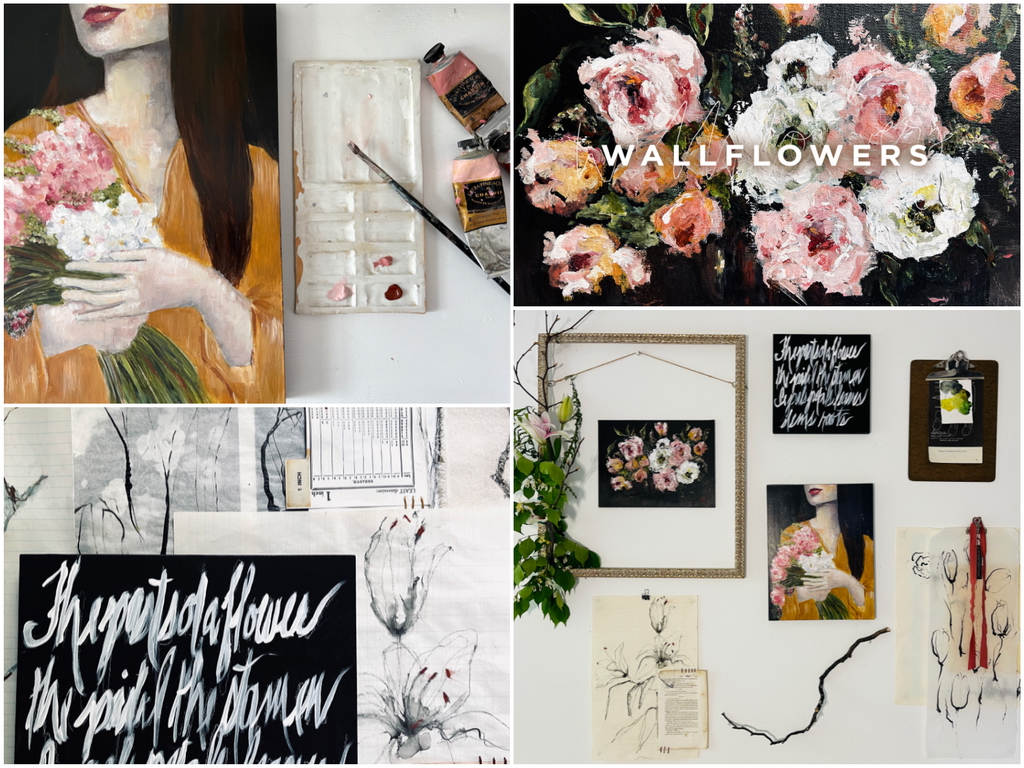 We will begin with floral studies in ink, charcoal, and a touch of pastel on vintage paper and add a bit of stitching for texture. Together, we will explore painting a figurative acrylic painting with the look of an oil painting. Next, we will paint an expressive floral still-life on a linen panel using a reference image – it will have the look and feel of a vintage oil painting. Together will mix a beautiful earthy, ethereal color palette and use an acrylic glaze to bring luminosity to the paintings.
This class gathers inspiration from different sources to inspire new art, be intentional while observing your subject, and develop a beautiful creative process. I will provide beautiful reference images for inspiration, a printable sketch of the figurative piece, and my favorite art supply resources.
Techniques Taught in this Course
Gather inspiration from different sources to inspire your work
Observing your floral subject and create loose sketches
Interpret flowers in your style of drawing and painting
Color mixing to create a romantic color palette
Floral painting
How to create a beautiful, expressive still life using a photo reference
Learn to mix beautiful skin tones
Glazing techniques to give your acrylic paintings the look of oils
Create luminous layers with glazes
Paint a figurative piece with flowers
Beautiful reference images
Supplies and resources
Varnishing your paintings