Where Nature Meets The Divine with J. Kirk Richards
Course Description
Join J. Kirk Richards for his first course here at the Jeanne Oliver Creative Network!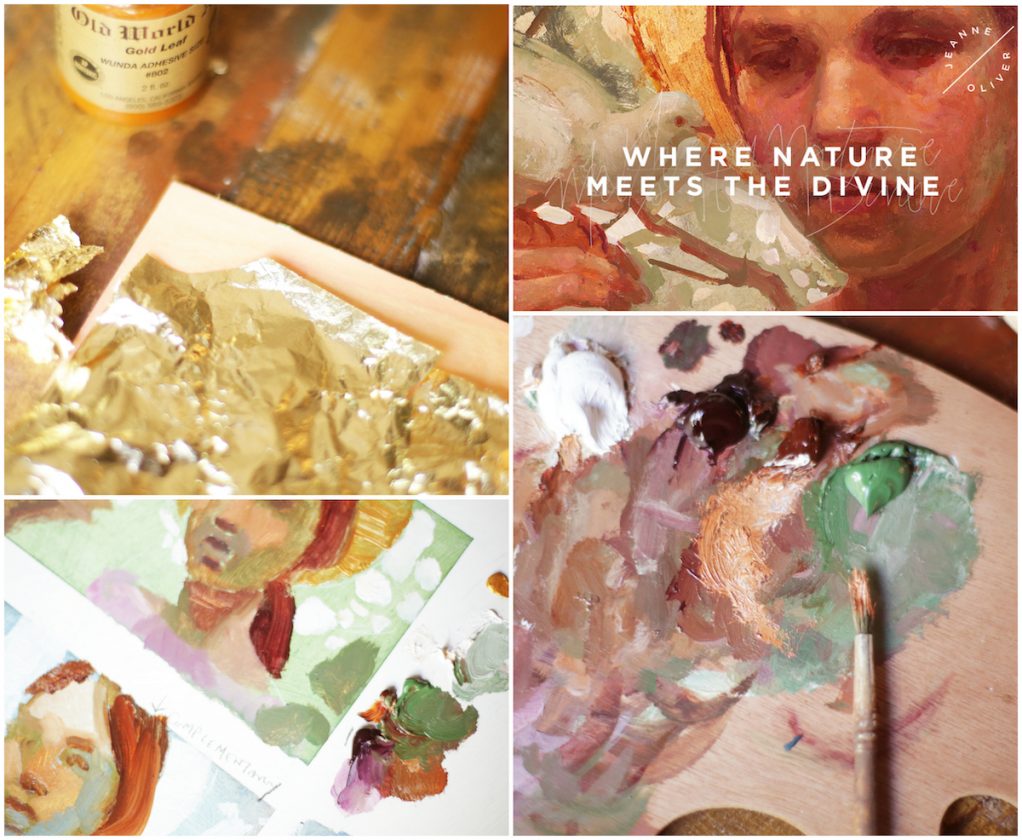 –
It's been said that the physical and spiritual, when combined, create the soul. In this class we combine the spiritual–in the form of imaginative design, with the physical–in the form of studying nature. Join renowned painter of saints and angels J. Kirk Richards as he takes a composition from beginning to end, showing and explaining the steps in between.
We will begin with a focus on principles of design: specifically shape, eye paths, and gesture. We'll practice filling the rectangular composition with interesting shapes that relate to each other. We'll look at Rembrandt and Degas as examples of composing with eye paths. We'll talk about the gestures of the figure and how they lead the eye.
We'll practice color harmonies by creating color studies in differing color schemes. We'll use a grid to enlarge our design. We'll use gold leaf to add dimension to our painting.
We'll practice fundamentals of painting a portrait, using both a live model and photographs, and focusing on accuracy of shape, temperature shifts, values, and paint application. We'll use glazes and layers to push and pull the picture plane until we have a finished work of art.
I look forward to making art with you where nature meets the divine.
Techniques Taught in this Course
-Designing a composition using shape relationships
-Designing a composition with eye paths
-Designing a composition with gesture
-Creating and choosing a color study
-Enlarging a sketch into a full sized painting
-Applying gold leaf to your oil painting
-Painting a portrait using a live model and photography
-Lighting and shooting good photo reference
-Mixing the temperatures of flesh tones
-Combining abstraction with realism
-Pushing and pulling the picture plane for a finished work of art