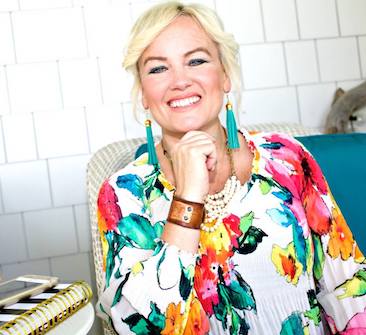 Six years ago, I decided to give up my career as a family practice physician to stay home full time with my family.
I'm not gonna lie.  It's not been an easy transition.  The next year, I began homeschooling my girls.   Whoa, Nelly.
There were days I wasn't sure I'd make it.
The good news is,  I firmly believe in inspiring spaces, so we school in this workroom/craft room/laundry room.
It's a pretty great place to spend hours on end, even when the days get long and hard.
In short order, this southern belle became a blogger, a homeschooler, a Lutheran, and a self-proclaimed goddess of the domestic arts.   I taught myself to cook, to sew, to craft, and am trying to learn how to garden.  There just never seems to be enough hours in the day to do it all but I don't go down without a fight!
I love teaching my girls to be keepers at home.    They made this pom-pom wreath recently and are learning to be industrious little women.
I am humbled and grateful to be right where I am doing just what I'm doing, with all its trials and joys.
 I document my faith journey, my mother love, my insatiable appetite for classic literature, lipgloss, cooking, C.S. Lewis, and my eclectic, retro-cottage, Southern chic decorating style over on my website.
Edie's Website