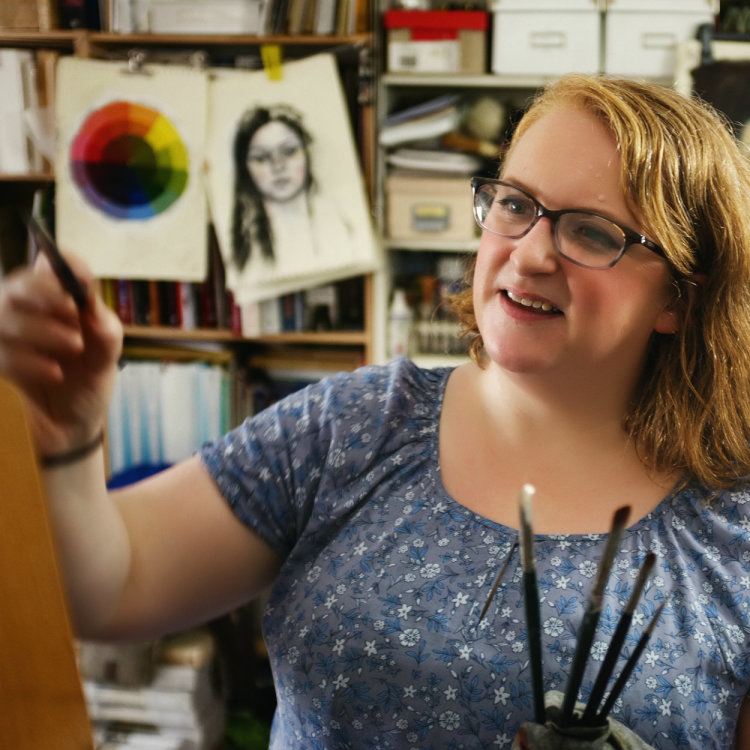 Gillian's Website
Naturally curious, always seeking to understand myself and others, I spend my days painting my thoughts and daydreams in my studio. My work is currently inspired by tales of communities of women bound together by uncertain times and stories that move the soul. I am working on a new collection of work for my 2014 solo exhibition called 'We all Cast Shadows'.
My work is imbued with atmosphere, storytelling and emotion. Layers of narrative, layers of paint, memories and dreams. Inspired by history, women walking the coast searching for long-lost souls, characters who throughout their life carry with them a memory or a reminder of times gone by. Communities that are both fractured and brought together by difficult times. I work primarily in acrylics and oils on board and mixed media on paper.
In 2012 I was a featured artist on BBC2's Show me the Monet. Making it through the judging to the final exhibition my work was sold in auction at The Mall Gallery in London.
Graduating from Edinburgh College of Art in Performance Costume in 2005, I have since been working as a mixed media artist as well as teaching workshops. My upcoming art retreats are proving very popular with students coming from as far as the US and Australia to attend and study with me.