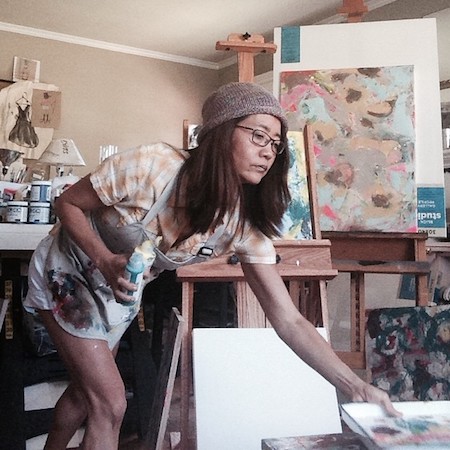 Jenny was born in Seoul, Korea and moved to the United States in 1974 and grew up in Bakersfield, California. She is author and packager of numerous art and crafting books and considered a leader in the world of art and craft publishing.
Jenny is head of Studio CRESCENDOh where she teaches painting and fiber arts. The studio hosts celebrated visiting artists who teach painting, mixed media, art journaling, art jewelry, and more. Jenny also speaks nationally and consults on topics of publishing and creative development.
Jenny is an alumna of UC Irvine and UCLA and past president of the UCI Alumni Association. She lives with her family in Santa Ana, California.
Jenny's Website