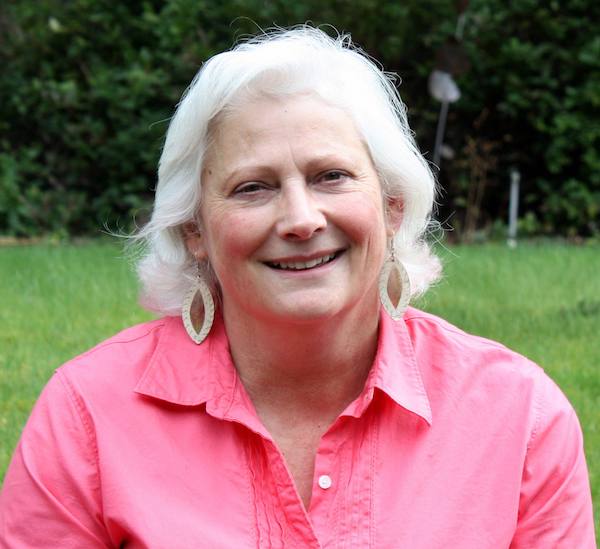 Kathie lives in Gig Harbor, WA with her husband, "Builder Bob" her college sweetheart of 39 years. They have two sons, Matthew, 24, in grad school studying sports psychology at Western Washington University and Andrew, 22, who works in Seattle for Guardian Security.
Born and raised in the Pacific Northwest, with a short stay in Pittsburgh during her twenties, her work history is as varied as her mixed media experience. A journalist by training, she worked as a marketing and business development director for architects and engineers on both coasts before starting a family. While raising her sons, she was a caterer and taught cooking out of her home, and then started working for Mexican cookbook author, Marilyn Tausend of Culinary Adventures, Inc. (whose eldest daughter was her sons' kindergarten teacher). What started as a part-time gig, is now entering the 17th year working with Tausend on her cookbooks and Mexican culinary tours. Kathie tests the recipes for the cookbooks and prepares the manuscripts for the publishers. She also coordinates all the trip details for their trips throughout Mexico with Rick Bayless, Diana Kennedy, Susana Trilling and others in the food industry.
She is a self-taught artist and an unabashed workshop junkie. One online course with Suzi Blu three years ago, followed closely by a 2-day workshop with Carla Sonheim, propelled Kathie into learning everything she could as fast as she could. Artfest was next where she met her tribe and she hasn't looked back since. She loves to paint, use plaster, make assemblages and has fallen in love with encaustic. She is convinced that the past three years has been preparation for using all of her mixed media skills to practice encaustic. She is thrilled to be sharing her love of working with plaster and wax with you.
Kathie is also combining her love of attending workshops and her Culinary Adventures' experience with organizing artist workshops in Mexico and Costa Rica with Judy Wise, Katie Kendrick, Cat Bennett and Jane Davenport, with additional countries planned with more artists. You can find out more about her workshops on her website Bellissima.
"Rust, wax and paint move me, traveling with other artists inspire me, and so I attend workshops and plan them with other artists. My curiosity is endless and I am fearless when it comes to my art."
Kathie's Website