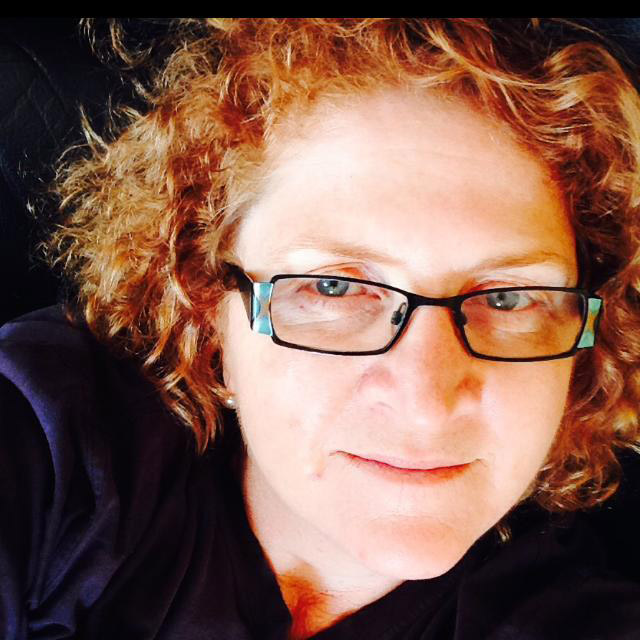 Robin's Website
A self-taught intuitive artist, I live on the sunny west coast of Australia in Perth with my endearing and patient husband, grounded daughter, a chocolate lab and a crazy boxer. I work primarily in acrylics and mixed media.  I have a passion for colour and a strong interest in identity, purpose, values and meaning.
My signature style is steeped in imaginative dreams around the elements of identity, experience and self efficacy. Inspired by symbolism, I am presently drawn to balloons, crowns, hearts and ladders! You will find them scattered about the canvas. I am told that my portraits reflect the true essence of my soul at work. I love my soul – she is wild, free and high spirited – a strong and curious archetype with no boundaries!
I paint mostly of an evening with no plan in mind – layer upon layer until I get inspired to focus on the work at hand and where it might lead.  I paint directly from the tube – I feel more connected to my work when I do so; palettes frustrate me as do mixing up colours! My studio is usually one big mess but I am very much at home with it that way. I love to fill the room with music when I paint and you will often find a glass of my favourite red nearby! My studio is me.
Upon reflection, perhaps the greatest pleasure is not knowing who (or what) will stare back at me from the canvas and ultimately what wisdom it will bring. This is the most authentic and inspiring gift from my creative muse; the element of surprise. For me, that's living at the pinnacle of a creative life. And it's something we can all do….just trust your heart and follow the process. Or, follow your heart and trust the process!!
It's all in the interpretation – just like this abundant and crazy-good life!