---
CREATE COMMUNITY • CLARIFY YOUR VISION • LEAVE WITH A PLAN
---
ALL THE DETAILS
September 29 - October 1, 2023
---
The Art of Gathering | Creating Live Workshops
---
Sold out - Join the waitlist
---
---
Opening night cocktail party with live music

Two full days of The Art of

Gathering Creating Live Workshops training with Jeanne Oliver

Breakout sessions each day to brainstorm and strategize with other creatives

Workbook and resources

Closing champagne toast in the garden

Wine tasting and small plates
*Lodging is not included but recommendations are available under Flight & Lodging Information
Sold out - Join the waitlist
---
The Art of Gathering Curriculum
Our live workshop journey
What are your gifts, passions and calling?
Who are your customers?
What problem can you solve?
Where will you gather?
Leverage what makes you unique
How to decide what kind of workshop to offer
Working within your gifts and knowing what and when to delegate
How to peek interest in your workshop before you open registration
How to grow your events through collaborations
Pricing your event
Creating one of a kind retreats
How to create a beautiful event and make a profit
Creating processes and checklists to guarantee repeatable events
Collaborations with teachers, speakers or venues and creating contracts
What to pay teachers, speakers, and other venues.
Creating a timeline so your event runs smoothly
How many days to offer a workshop
How to handle allergies and create menus
How to market your event and create an impactful sales page
How to create collaborate with other businesses to create events abroad
Refunds, cancelations, contracts and insurance
The supplies we use and sources
How to offer thoughtful live workshops in the time of Covid
Live event do's and don'ts list
Recorded interviews with other experts in teaching, retreats in Europe and hosting here in the United States.
Four live Q+As with Jeanne Oliver
A workbook that will include workshop planner, checklists, and sample event timelines
5:00-7:00pm
Opening night cocktails and appetizers with live music at the Oliver home and garden.
This will be the perfect time to meet the other women attending the workshop.
The extra time we have created throughout the workshop is intentional with the heart that you leave with community.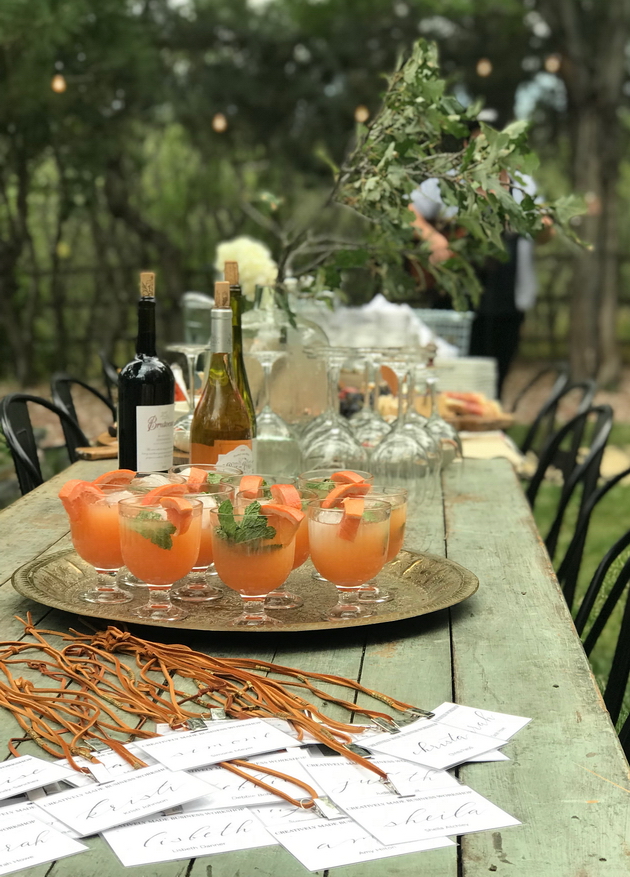 Sold out - Join the waitlist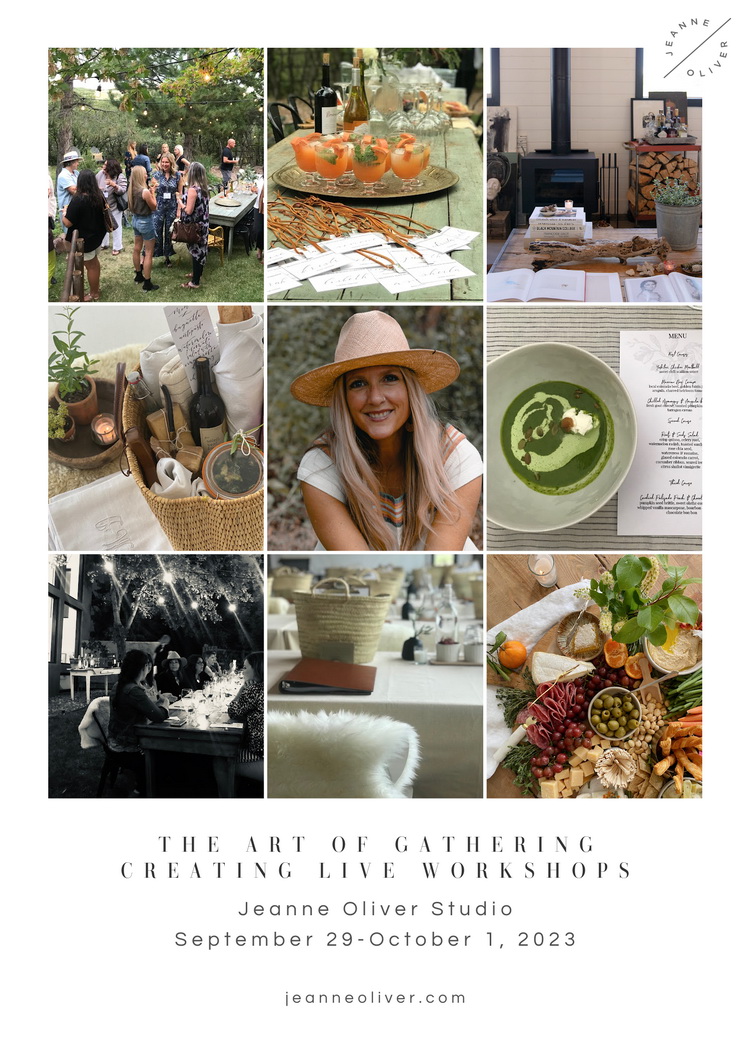 The Art of Gathering | Creating Live Workshops Business Training with Jeanne Oliver
Castle Rock, CO | September 29 - October 1, 2022
Over the past 13 + years we have gathered others through live workshops here in the United States and abroad. Whether we have been leading a group making art along the Seine, taking a bike ride through the vineyards of Austria, baking croissants in Paris or opening the doors to our own home, land and studio…gathering has been at the heart of our business and life.
We started workshops very simply in local shops and by moving furniture around in our last home. We didn't have all the things and we definitely didn't have a dedicated space for events but by starting where we were with what we had we started to see the impact of gathering. We have since led over 1,000 creatives on art, history and cultural trips around the world, hosted art, home and business workshops at our home, land and studio and have led workshops at special venues around the US.
I started to see how using the gifts in me that treasured details, beauty and intention was not only bringing me joy but also blessing others. Seeing beauty everywhere and wanting to connect with that beauty became the heartbeat of The Living Studio workshops and transformed our business.
We live in a time where we may have taken gathering for granted in the past but I don't think that will ever happen again. I also know now more than ever that, as the world gets ready to gather again that there are dreams in you that are ready to be born. I know so many that had put these dreams of gathering on a shelf but are hearing again those dreams come back to life and want to know how to walk out these ideas.
Our workshops are experiences that allow us to follow beauty all over the world and to see it the most right here at home. How will you impact your world through gathering?
In this workshop I will take away the mystery of creating beautiful, intentional and profitable workshops. The world is getting ready to gather again and it is waiting for your invitation.
---
---
Sold out - Join the waitlist
The Art of Gathering Business Workshop
Castle Rock, CO | September 29 - October 1, 2022
We have built our creative business over the past 14 years. We started with a small Etsy shop, manufactured our own soft goods for many years, created and manage an online creative network with art + lifestyle workshops with over 66,000 members, sell original art + prints, a keynote speaker at large business and women's workshops around the US, teach live art workshops in the US and abroad, collaborate with artists from all over the world and my first book, The Painted Art Journal, through North Light books was a best seller.
My journey has been a journey of second chances and not waiting one more day to live the creative life I was made to live. I truly designed the life I wanted to live and you can too!
As a business consultant the past seven years I have been able to help other creatives get their ideas off the ground, fine-tune an existing business or coach how to take their business to the next level.
With our whole heart, we believe that when we gather together and give ourselves the gift of community, focus and a plan that everything changes. Gather with us!
---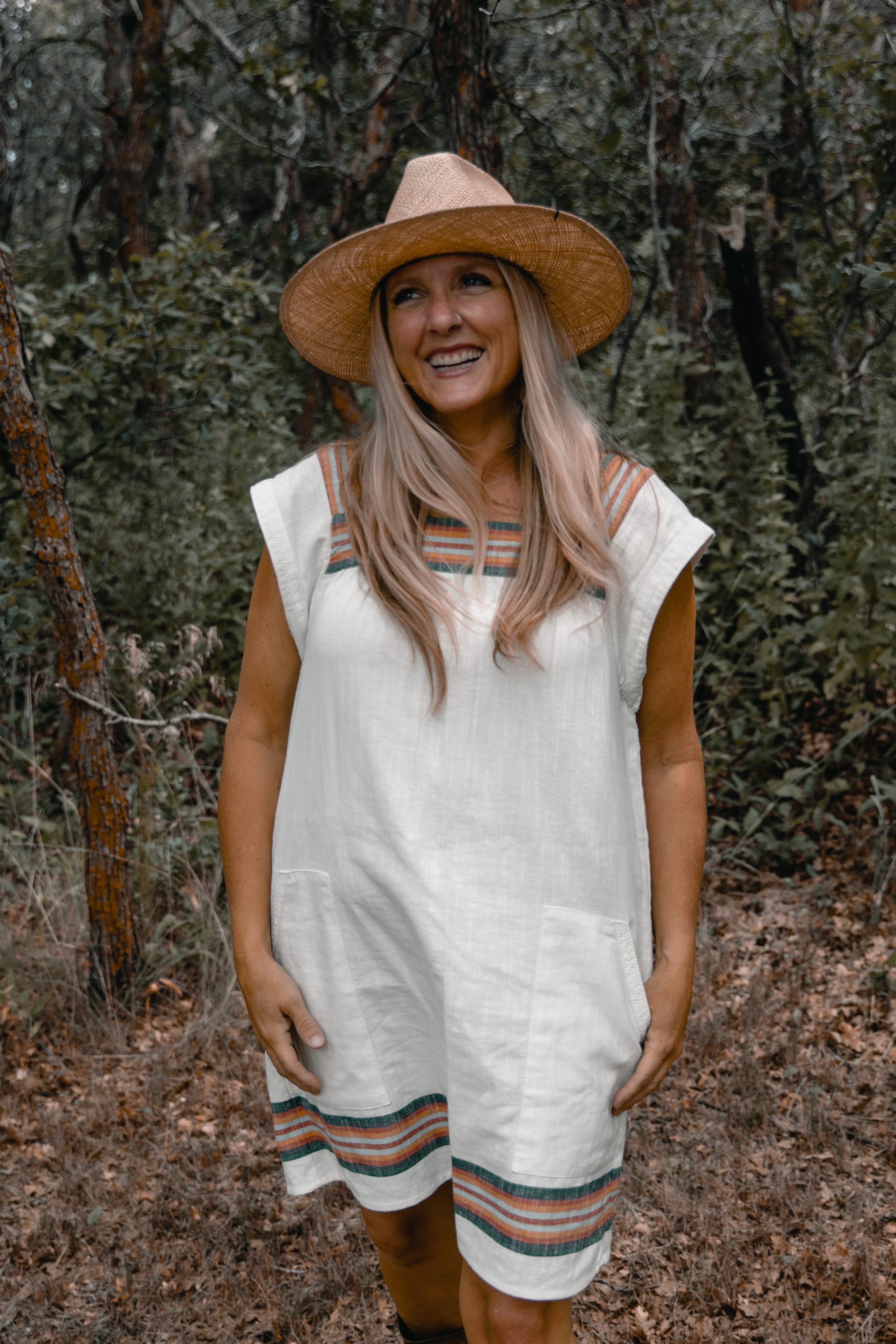 ---
Jamie Parker
Student
Literally from the moment of entering the Oliver Family property (greeted by her perfect-host of a son) I felt wrapped in the warmest welcome. The Living Studio was beautifully prepared for each of us down to the most minute detail. Being in that space was an education in The Art of Gathering, all on its own….then add the teaching, the pouring into us heaps of invaluable information and the sharing amongst the group, it was a weekend of absolute Beauty and truly a most memorable time. Champagne toasts and delicious local foods and French baskets, and magnificent leather notebooks, hand calligraphers work on our name tags, dreamy desserts….I'm already planning my next trip to any and all of Jeanne Oliver's workshops. This is the gold-standard for Gathering!
Sandy Mitsch
Student
The Art of Gathering workshop was a beautifully designed experience from beginning to end. Jeanne and her team live fully into their offerings and teachings. Each moment, each experience, each meal, each detail, each learning...were all lovingly and thoughtfully planned. The Art of Gathering is an absolute must for anyone who is thinking about creating their own gatherings and events. You will not only learn from Jeanne and garner so much from her years of doing this work, she will also help you tap into your own wisdom and reach deep into your heart to help you create your unique offering.
Denise Shives
Artist and Curator of The Pocket Lady®
Jeanne planted a seed in my soul at this inspiring and informative workshop. Every detail was beautifully curated and each guest was cared for and encouraged throughout the entire weekend. I now feel ready to go after my dream of gathering creatives in my own way. I am grateful to have new friends from this workshop that I know will be lifting my wings as my workshops begin to launch.
Renee Mueller
Artist
Attending an art workshop at Jeanne's personal studio is truly a beautiful and inspiring experience. From the moment you walk into her light-filled studio, you feel the warmth, love and creative energy that embodies Jeanne. Every detail was thoughtfully prepared, from the exceptional food to the beautiful music that floated throughout the space to the creative lessons we learned. Jeanne is an exceptional woman with a beautiful soul – she is a generous teacher who is attentive, encouraging, and nurturing to every person in the room. Whether you're just beginning your creative journey or a seasoned artist, you will walk away from her workshop with your heart full and your mind overflowing with ideas. The work we created was deeply personal and transformative, and I can honestly say, that my approach to art will be forever changed by this remarkable experience.
---
Thank you for the honor of standing beside you as you nurture your creative life! If you have any questions please Contact Us.
Payment plans are also available upon purchase. Please choose upon checkout.
This workshop is not refundable  - You may transfer this workshop to another person if you can't attend.  If there is a waitlist we will connect you with the next person on the list.  Once transferred or sold, your reserved spot will be removed.  If we cancel this workshop you will be refunded.
---