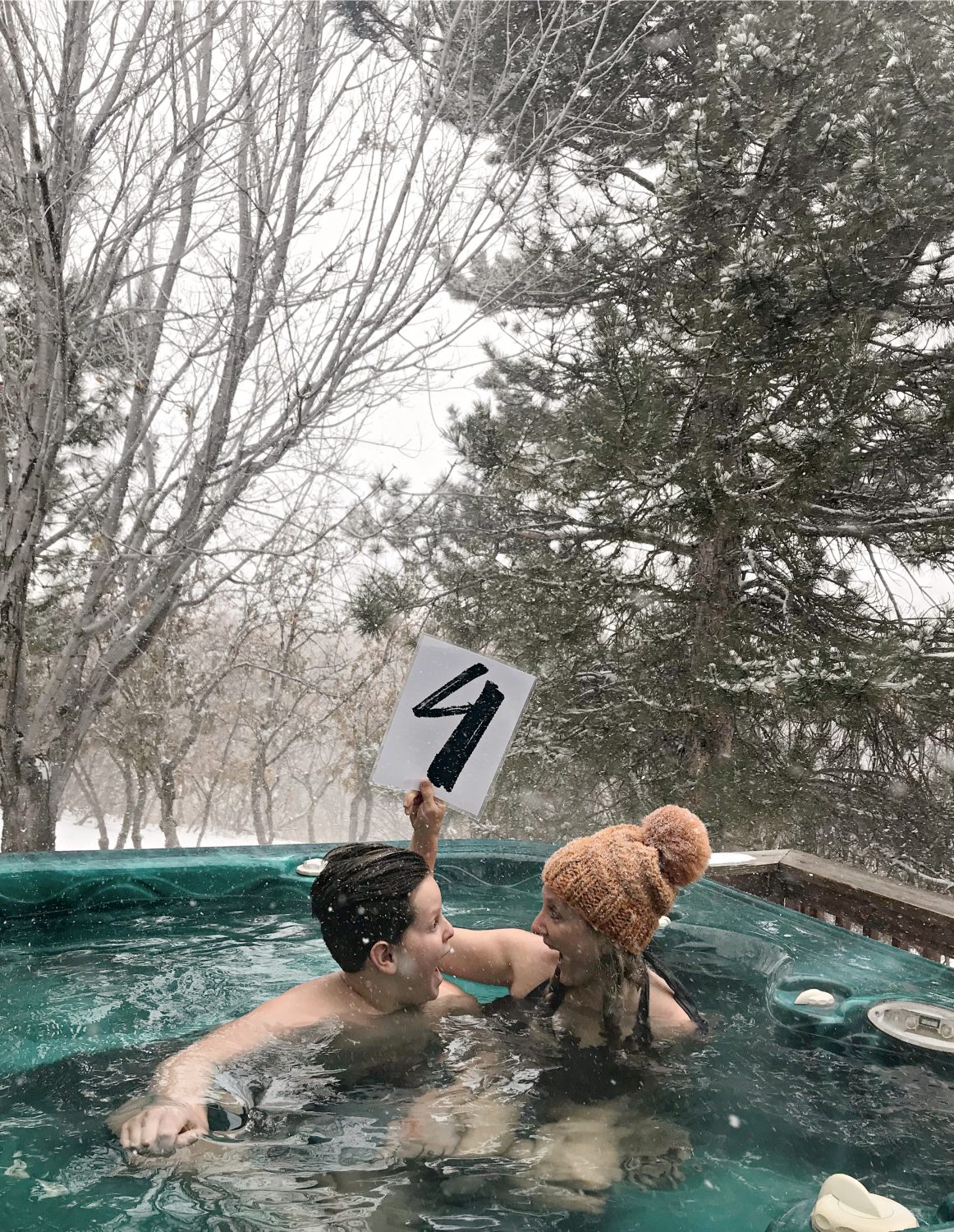 If you are a member of our creative community and network you know what is coming!
If you are not a part of our network THIS is the time to join!
When you see the countdown coming that means IT is almost here! FOUR days until our semi-annual 50% off online course sale! (the only courses not included in this sale are Underneath | Oil + Cold Wax and Creatively Made Business).
Today Ben and I are kicking off the celebrating in the hot tub!:-) .